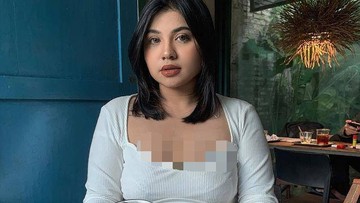 Newsdelivers.com, Insertlive –
Dea OnlyFans or Gusti Ayu Dewanti were not arrested by the police even though they were caught in a case of pornographic content on the OnlyFans platform. She is required to report because she is still a student.
When news of Dea OnlyFans' arrest circulated, the sex video also circulated on social media. In the video, he is indeed having sex with a man who turns out to be his ex-lover.
Dea OnlyFans has also admitted his actions to the police. He also admitted that he had spread his sex videos on OnlyFans in order to earn money.
"The person concerned admitted that he had indeed made immoral photos and videos with his girlfriend," said the Head of Public Relations of the Polda Metro Jaya Kombes E Zulpan when met by the media crew.
Dea's photos and videos that smelled of sex turned out to be made intentionally and unintentionally. However, he mostly did it intentionally for economic reasons.
"Some photos were made intentionally to earn money by being distributed to the respective OnlyFans social media," explained Zulpan.
Regarding Dea's not being detained, the family had previously contacted the police for help. The police also made a mandatory reporting policy because Dea still had to finish her studies.
"Because there is a request from the family. He is still a student who wants to finish his studies," explained Zulpan.
Meanwhile, Dea's sex video with her ex -boyfriend is still circulating in the virtual world. So, is it possible for Dea to be arrested again?
(yoa/and)