Newsdelivers.com, Insertlive –
Social media pages are circulating an old video of Gilang Widya Pramana showing off his private jet in front of Raffi Ahmad.
The man who is familiarly called Juragan 99 was able to fill one of the contents of the RANS Entertainment vlog.
From the video, Raffi Ahmad looks amazed to see the private jet belonging to Juragan 99.
"Congratulations, this is motivation for young people today. There is already a 31-year-old private jet," said Raffi.
Nagita Slavina's husband even took the time to look at the cabin of Juragan 99's private jet to amaze him.
"It's only the end of 2020 (order a private jet). I ordered September, January came," Gilang explained.
"This the real sultan!" said Raffi.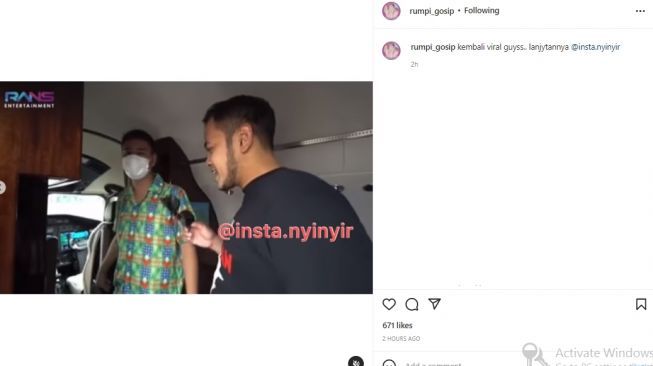 Raffi Ahmad marvels at Juragan 99's private jet/ Photo: instagram.com/
The old video clip received the public spotlight after it was uploaded by the Instagram account @rumpi_gossip.
"No matter what, you want to do it, but there's evidence.. Now it's not in old times, now everything is so advanced…."commented the @putrade *** account.
"Oh, Raffi's class can also be tricked," said the @rithade *** account.
It is known, skipper 99 admits that his private jet is only a contract.
In fact, previously he had always admitted that the private jet bearing the Ms Glow logo, a cosmetic product belonging to his wife Shandy Purnamasari, was actually his.
(dis/and)