Suara.com – Since coming and sitting at the catfish pecel stall near her campus, Nafa Nafa Salvana Yasmin has felt uncomfortable. He was restless and uncomfortable. Because the two men and a woman sitting in front of Nafa were constantly watching her.
They looked at Nafa Salvana Yasmin from head to toe. His movements continued to be observed. Nafa was worried that the person would bump into her. A moment later they approached and sat in front of Nafa's chair. The three introduced themselves and said they were from an agency model. Without further ado, one of them immediately asked how high his breath was.
"I answered that my height was 176 cm," said the woman who is currently studying design at the Indonesian Computer University (Unikom).
They asked Nafa many things about modeling. At that time, the woman with the name Nafa Salvana Yasmin did not have the slightest experience of being a model. At first, Nafa was worried and suspicious about the offer. The way and the place where they met is unusual. One of the things that made him sure was because Nafa knew one of them.
Also Read:
Originally friendly, this woman vent is considered intimidating because her face looks like Kylie Jenner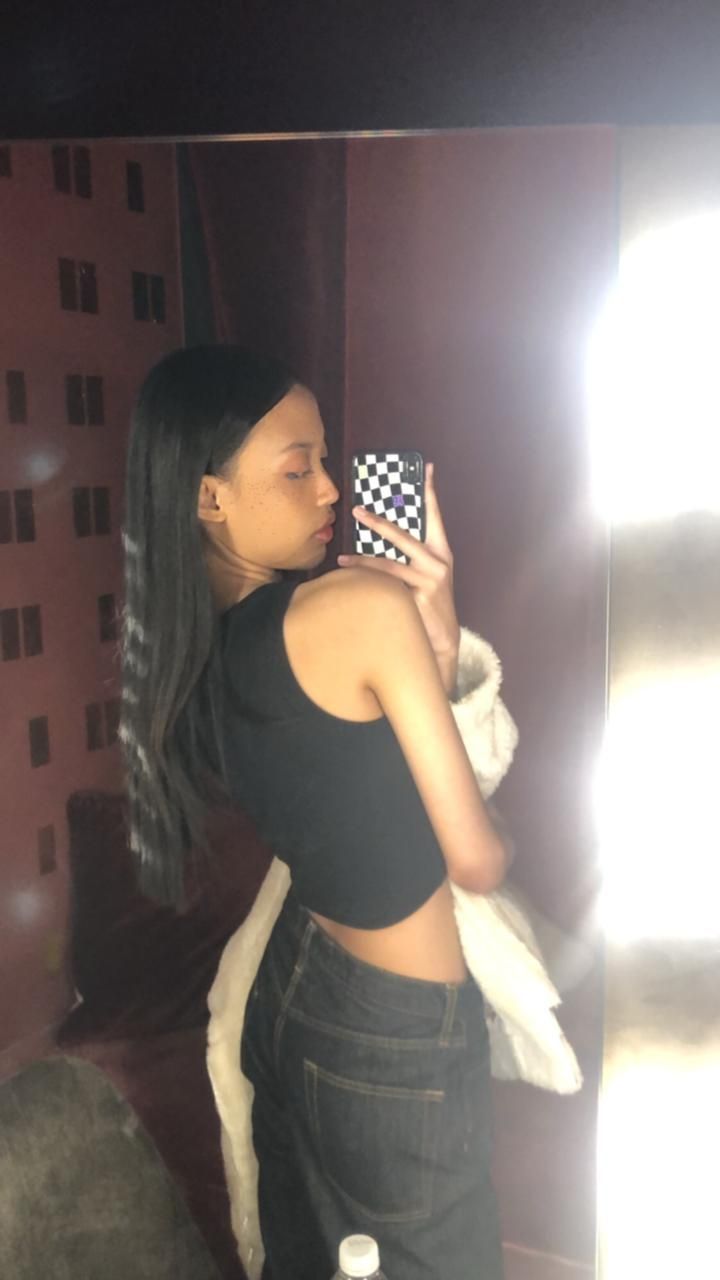 "One of them is Kak Raihan Fahrizal, a model who has also gone viral on TikTok and Twitter," said Nafa.
The woman who was born in Lhokseumawe, Aceh, still couldn't believe it. In his mind, how could a woman who has no modeling experience and was only dressed in a t-shirt and jeans suddenly be offered to be a model. But he still dared to take the opportunity earlier.
After returning from the pecel catfish stall, he immediately told his mother about the offer. Her response was almost the same as Nafa's. His mother was skeptical about the offer. But Nafa convinced him that in the end the support also came from his mother. A few days later he was invited to take a photo for an international digital agency.
"For starters, at first I was still confused about the correct way of walking, how to pose, so they were trained together," said Nafa.
During the exercise, Nafa was asked to walk quickly and firmly. For his own facial expression he was asked to put on a firm face, but still attractive.
Also Read:
This Man's Figure Goes Viral after Becoming a Female Muslim Clothing Model, The Fact Makes It Shock
"Finally I tried, I walked, to campus by way of practice, then finally to poses, right there are several poses, test shots with several photographers for practice poses," said Nafa.
Later, he received news that a number of international agencies were interested in Nafa's appearance and photos. They contacted and intended to conduct an interview. But the result is still nil. Failed. Soon an offer came from The Claws, a modeling agency based in Milan, Italy.
"They wanted me to come in without an interview," said the 22-year-old woman.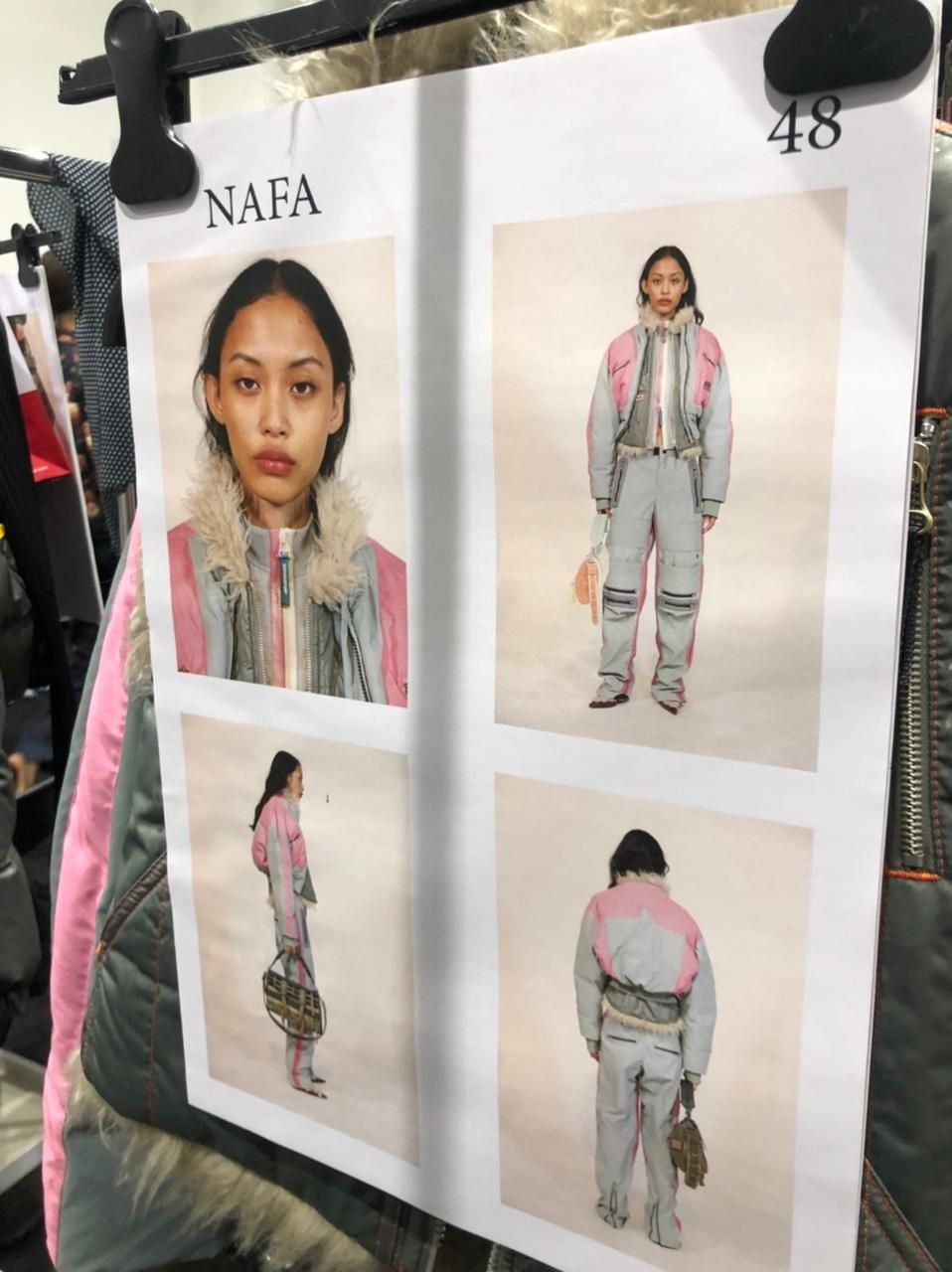 Since then, Nafa, who has no training background as a model, began to learn many things, starting from walking the runway. She did not expect that the offer to become a model at Milan Fashion Week came. To this day he still can't believe it because the process was so fast.
"I was recruited in November 2021, then I started taking photos in December 2021, then after a month, then I went to Milan, Italy and February at Milan Fashion week, the process was really fast," he said.
At Milan Fashion Week, Nafa became the only female model from Indonesia. He is trusted to bring various well-known brands ranging from AC9, Capasa Milano, to Diesel.
Nafa's debut to become an international model has finally arrived. Backstage her heart was pounding and her face was pale. This is the first time he will be walking on the runway of Milan Fashion Week. But Nafa has succeeded in proving her role in the international modeling world.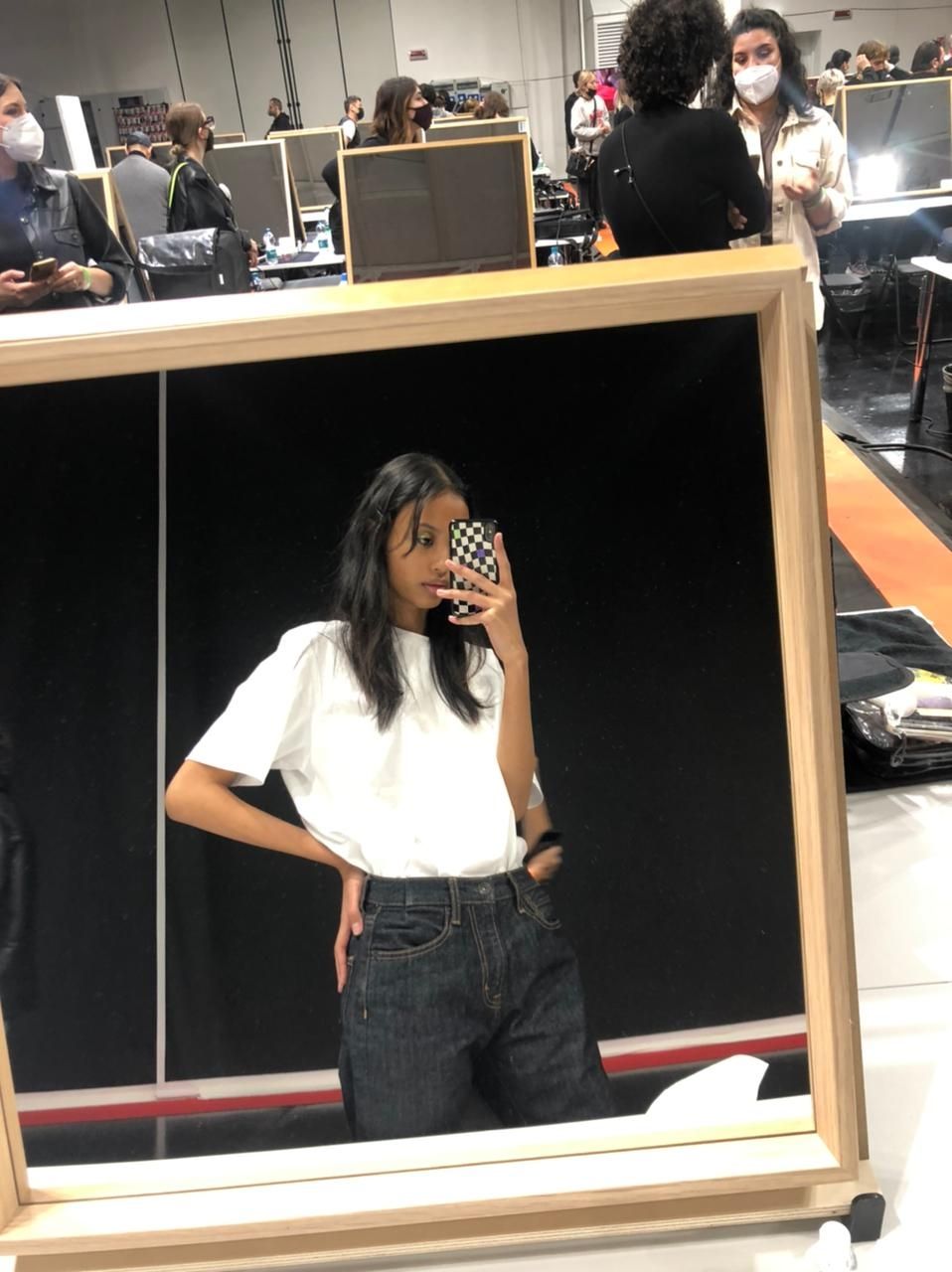 "I'm very proud until now, I still can't believe it, so happy to get reactions from friends and lots of positive reactions from Twitter," he said.
"For now maybe I want to go through the flow and process, and I hope that in the future it can also be in Paris, London and also in New York."