Suara.com – Despite having reported a record-breaking COVID-19 case, Indonesia's handling of the COVID-19 pandemic is said to be better by epidemiologists than the previous explosion of cases.
"In the third wave, there was no shortage of care, oxygen, and ventilators as in the Delta period. The death rate was much lower than the Delta period," said epidemiologist expert from the Faculty of Public Health, University of Indonesia, Iwan Ariawan.
He reported that the analysis of death data on people infected with COVID-19 in the Omicron period January 1 to February 28, 2022 showed the highest risk of death was experienced by the elderly with comorbidities and had not been vaccinated.
According to Iwan, the symptoms of Omicron are relatively low because the proportion of the Indonesian population who already has COVID-19 antibodies from vaccination or a history of infection is quite large.
Also Read:
The Covid-19 Pandemic in Java and Bali Begins to Improve, Jabodetabek Drops to PPKM Level 2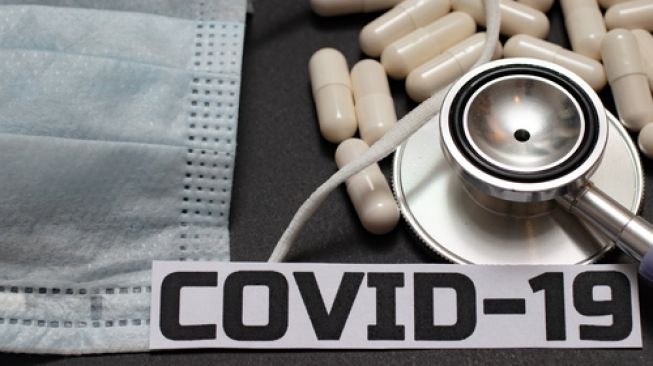 "Surveys show people who have been vaccinated have high antibodies," he said.
Reporting from a report from the Indonesian Ministry of Health, the trend of COVID-19 cases continued to show a decline from Tuesday (1/3) to Sunday (6/3), active COVID-19 cases in Indonesia consistently decreased below 500,000 cases per day. Tuesday
(1/3), active cases reached 568,276, while on Sunday (6/3), it was at 475,951 cases.
This development is accompanied by a consistently increasing cure rate. The cure rate for COVID-19 in the last few days was recorded to be higher than the daily active cases. Seen on data on Sunday (6/3), the addition of recovered cases was 49,080 while the addition of active cases was 24,467.
In addition to the number of active cases and cures which show a positive trend, the number of patient care is also still under control. The occupancy of isolation and intensive beds for COVID-19 treatment on Sunday (6/3) reached 29 percent of the total national capacity, down from the position of 31 percent as of Saturday (5/3).
Separately, Member of the House of Representatives Commission IX Elva Hartati said vaccination was the main factor in increasing the recovery of COVID-19 patients. "Of course there is also public awareness about COVID-19 and its handling as well as better government response and readiness," he said.
Also Read:
The Reason for Jabodetabek PPKM Status Down to Level 2
Elva said that currently the trend of daily positive cases tends to decline and should be grateful. "However, I still urge the Ministry of Health to continue to intensify testing and tracing, especially in all areas reporting positive cases," he said.