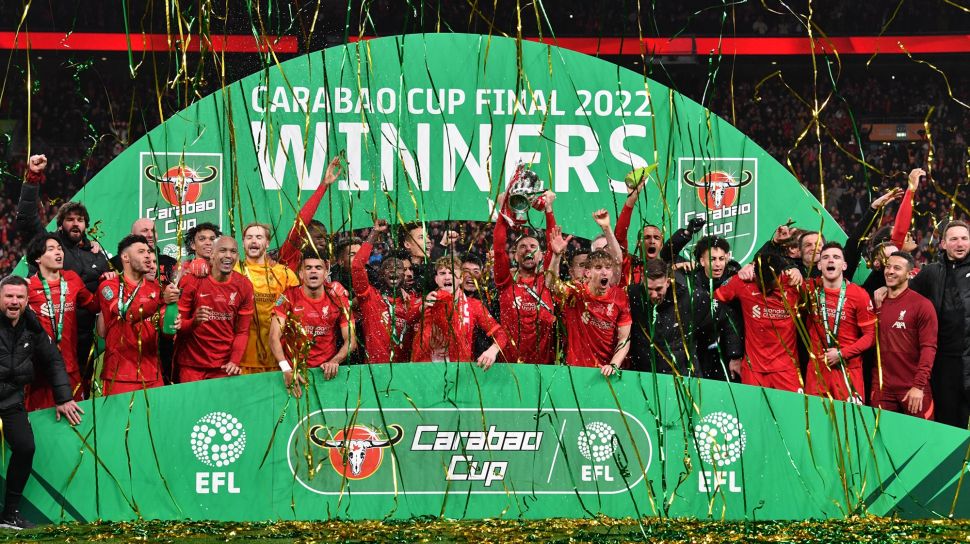 Suara.com – Liverpool's midfielder Jordan Henderson lifts the trophy and celebrates with Liverpool players after their victory in the English League Cup / Carabao final football match between Chelsea and Liverpool at Wembley Stadium, England, Sunday (27/2/2022). Liverpool won the English League Cup or Carabao Cup after winning 11-10 on penalties against Chelsea.
Penalty shootouts are held after the score ends in glasses in normal matches until extra time or Extra Time. In a fierce match, three goals were created, namely two from Chelsea and one from Liverpool, but unfortunately all of them were disallowed because they were proven offside.
In the penalty shootout, the battle became more heated when 10 players from both teams all managed to execute a penalty and score a goal to make it 10-10. The penalty was followed by a duel of the goalkeepers.
Liverpool goalkeeper Kelleher who became the 11th kicker was able to outwit Chelsea goalkeeper Kepa. On the next occasion, Kepa's shot then slid over the goal and made Liverpool confirmed to win the League Cup / Carabao Cup.[AFP]