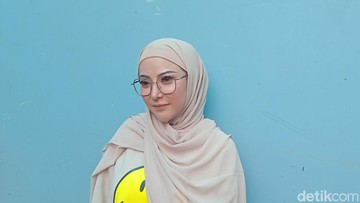 Newsdelivers.com, Insertlive –
Ade Ratnasari, Ayu Aulia's adoptive brother, exposed the heinous act of Zikri Daulay's close friend against him.
"I was slapped, beaten and thrown with Ayu Aulia's shoes. At that time, I decided to leave the apartment and I had permission from her mother," said Ade when met at the Setiabudi Police, Saturday (26/2).
"My eyelids are bruised and yesterday the doctor asked me to CT-Scan also because I was beaten many times in the head," he continued.
According to Ade, Ayu Aulia's mother had wanted a peaceful family path.
However, Ade feels that he is too impatient and can no longer make peace in the way Ayu Aulia's mother hoped for.
"Ayu Aulia's mother asked for a family but my family and I closed the path of peace. Because this is not the first time. Ayu and I have known for a long time. I consider him my brother. I know myself that I am at Ayu's place. I've always been patient," he added.
"I'm reporting this because I don't want to be in Ayu Aulia's circle anymore," he continued.
Ade added that his statement about the actress's attempted suicide was a request from Ayu.
Ayu asked Ade to give a statement that he had attempted suicide because bully-an netizen and not approved by Zikri Daulay's family.
"I hadstatement in the media based on Ayu's request he said I killed myself because bully-netizens and Zikri's parents did not approve of it even though so far Zikri and his family have never made negative comments," he explained.
"Zikri feels that there is no need to respond to this. Later, there will be a crime scene (where the incident occurred) during the suicide attempt. I have submitted evidence of pants and shirts and later the police will state that it is only fabricated or true," he continued.
Now, Ade is just waiting for the process of reporting himself to Ayu Aulia.
It was confirmed by him that there was a possibility that the witnesses of the persecution and Ayu Aulia would be summoned by the police starting next week.
"Next week, the process of summoning witnesses is like a new assistant to Ayu Aulia as the reported person," he concluded.
(Dec/Dec)