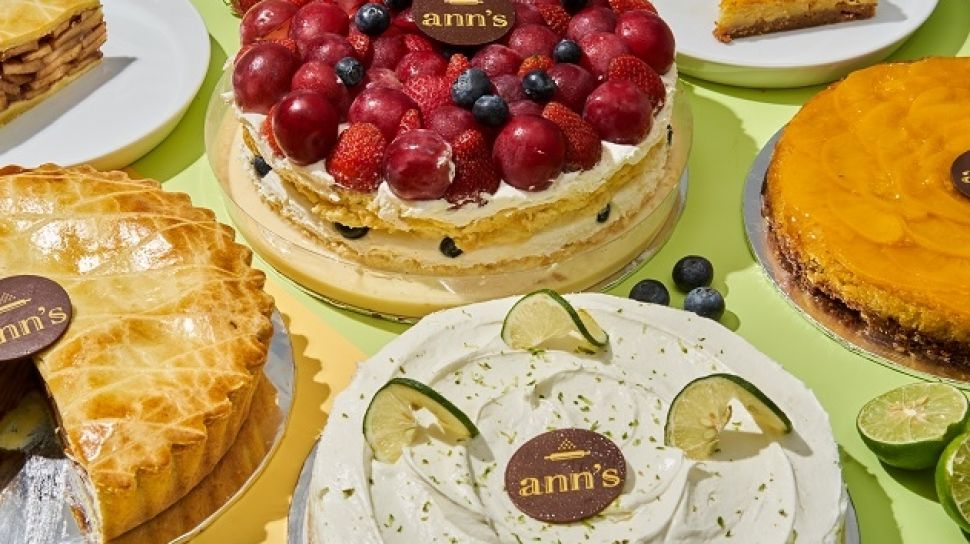 Suara.com – For you classic cake lovers, there is good news that you should not miss, especially those who live in Bintaro and its surroundings. Ann's Bakehouse & Creamery has just opened a new store in Veteran, Bintaro.
This is the second store after the first store which is located on Jalan Sambas, South Jakarta.
In this new store, you can enjoy all classic Ann's Bakehouse & Creamery cakes, from Honey Cake, creamy New York Cheesecake, Tres Leches with milk and abundant fruit, or Tres Leches Matcha with refreshing green tea flavor.
You can also try Mocca Nougat, which is a soft mocca mousse that will dance on your tongue, then there is also Cheese Mille Feuille with super crunchy pastry cream and creamy cheese that smells tempting, or Mille Feuille with vanilla pastry cream that will definitely make you want add!
It doesn't stop there, there is also Coco Cake whose chocolate is very soft, Red Velvet is seductive, Mama Coca Tiramisu with an original taste from Italy, Chocolate Salted Caramel Fudge with a luxurious blend of chocolate and caramel, and the classic German Black Forest.
Don't forget the fresh Key Lime Pie or Srikaya Pie, and they will definitely give you more energy to face your day!
In addition, there are healthy and vegan-friendly cake creations from Ann's such as Carrot Cake, Super Nemesis, and Super Banana. There are also other Ann's creations that are no less delicious, ranging from Coco Cookies, Choco Almond Log, Sago Cheese, Thin Mints, Kaastengel, Snow Drops, Coffee Bar, Assorted Cupcakes, to various flavored puddings.
All the cakes above are available in sizes 16 cm and 20 cm. Then, if you want a Cold Dessert, there are also all variants for cup and tray size 20 x 10 cm!
If you want a Cold Dessert with a size of 20 x 30 cm which is quite large and indeed suitable for eating together, you can order at least 5 hours in advance.
And last but not least, in this new store, all hot bakery products are also available, such as Croissants to Sourdough!