Newsdelivers.com, Insertlive –
The tourist location of Borobudur Temple is known as a Buddhist temple relic of the Ancient Mataram Kingdom which is located in Magelang, Central Java.
Along with its popularity, Borobudur Temple is often visited by many people who want to travel history while enjoying the beautiful scenery around the temple.
Recently, the name Borobudur Temple has gone viral again after the circulation of an old video uploaded by the TikTok account @magelanginfo.
In the upload, a family is seen traveling to Borobudur Temple.
In front of the Borobudur Temple was filled with pedicab drivers who hung out.
The family group who recorded their activities at Borobudur Temple entered the parking counter with a car parking fee of IDR 300 silver.
The small family then entered Borobudur Temple by buying an entrance ticket at a price of IDR 100 silver per person.
"Counter Open: 06.00-17.30 Ticket Average Rp100," wrote a statement on the notice board near the counter.
You can see the view of the Borobudur Temple which stands tall as it is today.
The video upload appears to be the original footage that took place in 1980.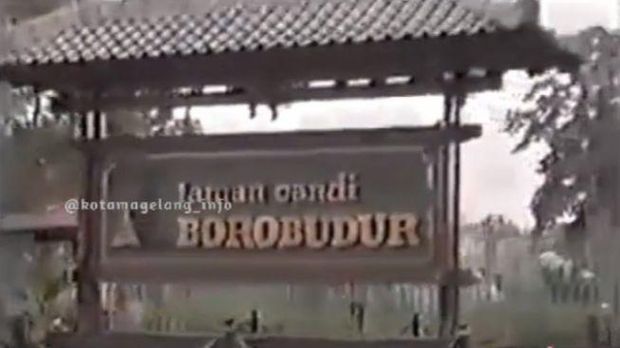 Borobudur temple in the 1980s./ Photo: TikTok
Until now, many netizens are still glued to the price of entrance tickets to Borobudur Temple.
"Well 100 silver, now it's 50 thousand rupiah if I'm not mistaken," commented the account @iis***.
"I used to go there when the price was Rp. 10 thousand,"connect @ite *** account.
"In the past, the vibes were cool, peaceful, not riotous," explained the account @ren ***.
(dis/and)


.