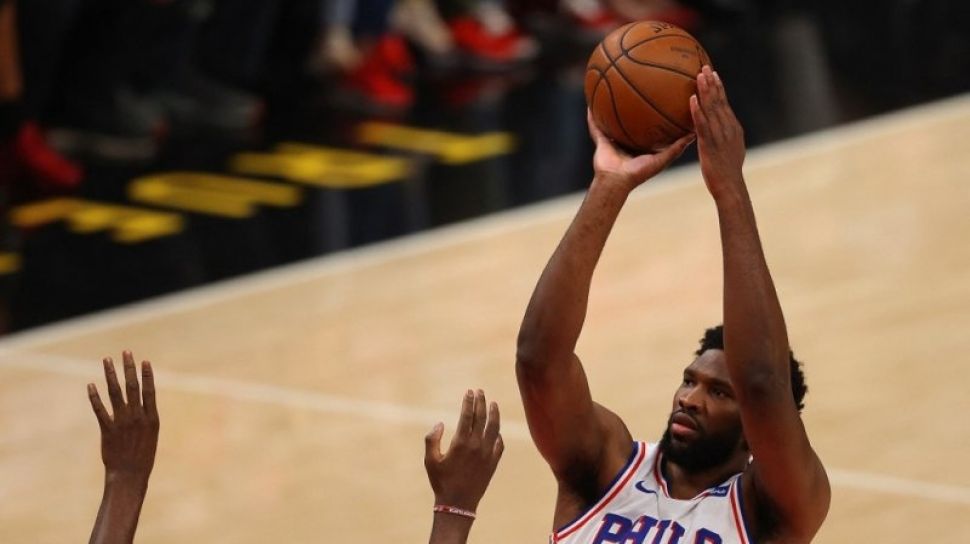 Suara.com – Joel Embiid scores 26 points, nine rebounds, seven assists, and two shooting blocks to lead the Philadelphia 76ers to thrash the Los Angeles Lakers 105-87 in an NBA game at Wells Fargo Center, Philadelphia, Thursday night US time.
Tobias Harris had 23 points, Tyrese Maxey had 14 points and 10 assists, while Georges Niang had 14 points for the Sixers.
The Lakers are without LeBron James due to a left knee injury.
Anthony Davis led the Lakers with 31 points, 12 rebounds and four blocks, while Russell Westbrook and Malik Monk had 20 and 11 points, respectively.
Also Read:
Statue of LA Lakers Legend Kobe Bryant and his Daughter Placed at the Accident Lokasi
Davis dunked with 3 minutes 27 seconds of the second quarter to put the Lakers against their opponents at 41-46.
Embiid then responded with a jumper from 15 feet in the Sixers' next possession. The Sixers also led 54-48 in the first half thanks to Embiid's 13 points.
Davis, on the other hand, was the Lakers' shining star in this game, having scored 23 points from 10 of the 13 shots that went into basketball.
The Sixers were aggressive in the third quarter, extending their lead to 70-58 after Harris hit a three-pointer from the corner with 6 minutes 6 seconds remaining.
Maxey soon caught up with the Sixers by 14 points before Monk pulled the points back for the Lakers.
Also Read:
Stanley Johnson Finally Gets Regular Contract from Los Angeles Lakers
Embiid converted the game to three points with 2 minutes 31 seconds remaining as the Sixers took a 79-63 lead. The Sixers also led 88-68 until the end of the third quarter.