Suara.com – PT Astra International Tbk., a company in the country that is engaged in various fields including the automotive industry and vehicle insurance services, has succeeded in increasing the economic value of society from plastic waste.
Taken from the official release Astra as received Suara.com, the way of developing the pyrolysis machine is the downstream part of the movement Enthusiasm to Reduce Plastic.
Since this movement was launched two years ago on Astra's 63rd anniversary, until now Astra has succeeded in reducing 517.6 tons of plastic waste.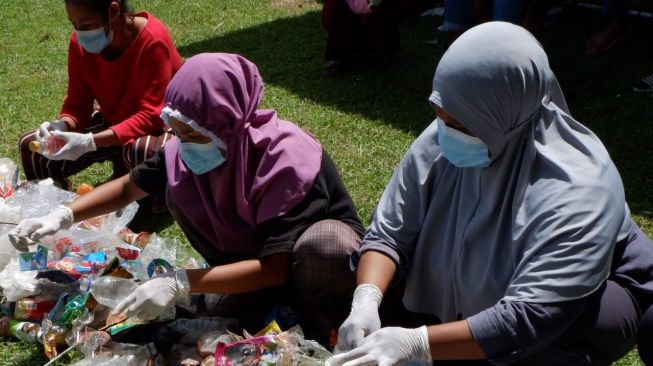 This figure comes from 169.8 tons of plastic waste from the Astra Group and the remaining 347.8 tons from plastic waste managed by 87 waste banks fostered by the Astra Group throughout Indonesia.
Also Read:
Hyundai says chip shortage will end this year
"Entering the second year of the movement Enthusiasm to Reduce Plastic, Astra continues its commitment to reduce the use of plastic waste and provide education to the public in processing plastic waste that has been used so that it does not become waste, but becomes products of economic value," said Astra's Chief of Corporate Affairs, Riza Deliansyah.
"This is done in order to achieve the goal of sustainable environmental development in Indonesia," he added.
One of the efforts made to reduce plastic waste is to process plastic waste through a pyrolysis machine to produce diesel or diesel fuel.
Pyrolysis is a decomposition process of organic compounds contained in plastic through a heating process with little or no oxygen involved.
The pyrolysis machine does not require a large amount of electricity and a large space. So that this machine can be used by the general public, such as residents of Kampung Berseri Astra (KBA).
Also Read:
Inauguration of the Flagship Showroom at Sunter, BMW Astra Chooses Archipelago Touch Design
Astra has provided training for pyrolysis machines in the three target villages, including KBA Pramuka Island, Harapan Island, and one village in Labuan Bajo in East Nusa Tenggara. Until now, as many as eight pyrolysis machines have been able to operate.
Since September 2020, Astra has provided guidance on the use of pyrolysis machines to the public, especially in KBA. The goal is to manage plastic waste into a pyrolysis machine in order to meet the needs of the local community, one of which is boat fuel for fishermen.
To date, the three villages assisted by Astra have been able to convert 2.6 tons of plastic waste into 1,190 L of diesel oil which can be sold for between Rp. 6,000 – Rp. 6,500 per liter.
Utilization of pyrolysis machines to manage plastic waste which is part of the movement Enthusiasm to Reduce Plastic, in line with Astra's aspiration to prosper with the nation and support Sustainable Development Goals Indonesia.