Suara.com – Charock's modification workshop, CRK once again won the Black Auto Virtual BATTLE 2021 modification contest. Still at the same event, BMW "The Beast M2" and CRK Porsche this time each won one award.
Previously, BMW "The Beast M2" won the Champion Culture Car and European Origin Cultured Car awards. While the CRK Porsche 1st Runner Up Culture Car and Cultured Sport Car.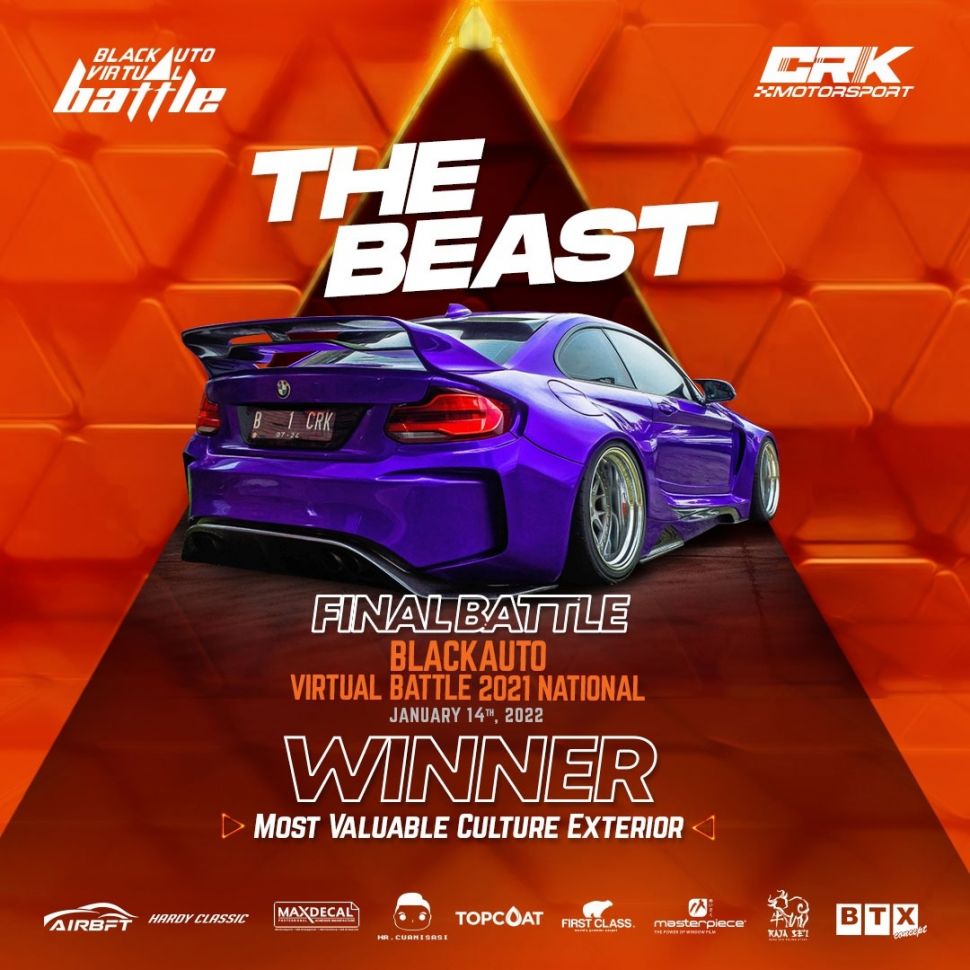 BMW "The Beast M2" and CRK Porsche are again pitted against champions from the West, Central, and East regions in the 2021 Black Auto Virtual BATTLE modification contest. BMW "The Beast" M2 won the Most Valuable Culture Exterior title. Meanwhile, CRK Porsche won the Most Valuable Culture Interior title.
According to Charock, every modification he does is not only focused on aesthetics, but still has its own characteristics and colors, and most importantly can still be used as a daily car.
"Despite winning in the contest, the two cars are not only good in appearance, but also proven to be savage on the streets and ready to devour race tracks or for daily use. It has been proven that they have been used to travel from Jakarta, Surabaya, to Bali without any problems," said Charock in Jakarta. , recently.
For the BMW M2 "The Beast", Charock made a wide body kit, large wheels and a low distance from the asphalt. Even before that, the car had received a review from a combination of photographers, writers and drivers, Speed ​​Hunters who specifically came to Indonesia.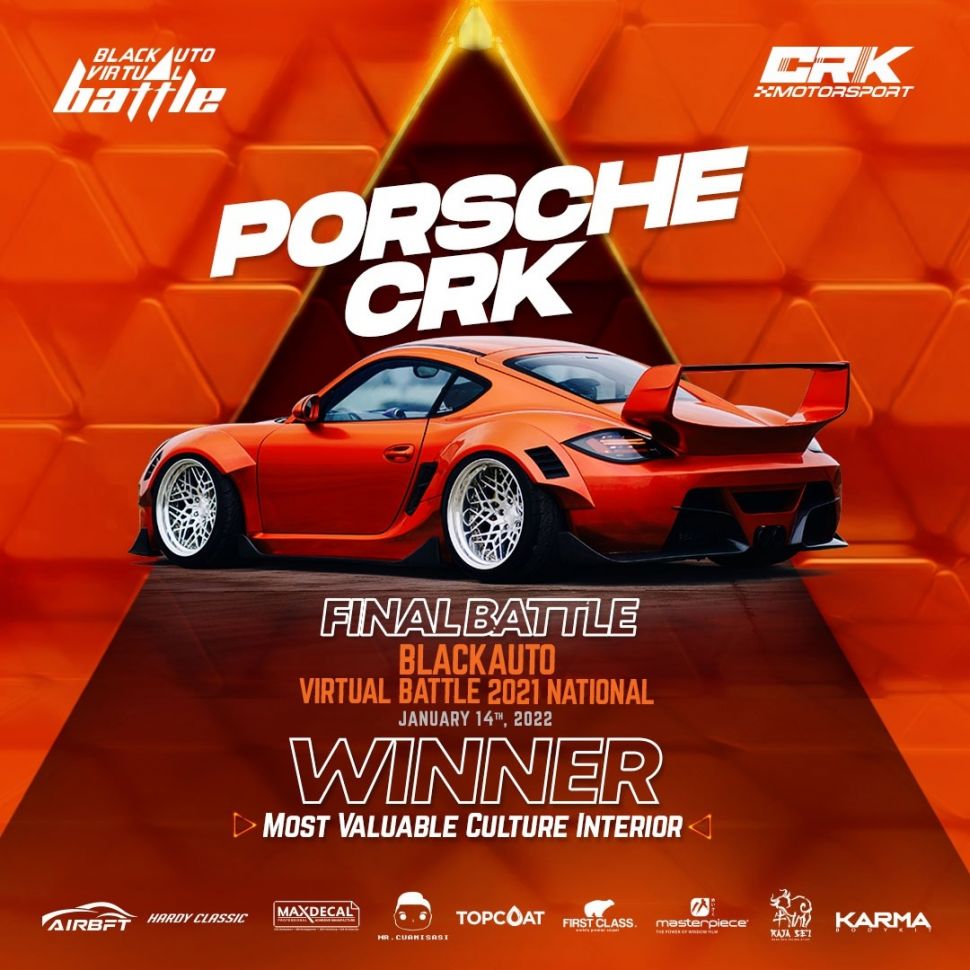 Rick Young of Speed ​​Hunters said the custom body kit that the BMW M2 used was "insane", but at the same time it fits perfectly with the car.
With this CRK victory, Charock hopes that the modification world in Indonesia will no longer be underestimated. He also hopes that the modification industry in the country can compete with foreign countries.
"By working in the automotive world, be it films, modifications, or as a racer, it proves that my passion is indeed in automotive. I hope to continue to contribute to the development of the automotive world in Indonesia, so that it is increasingly recognized internationally," said Charock.
.