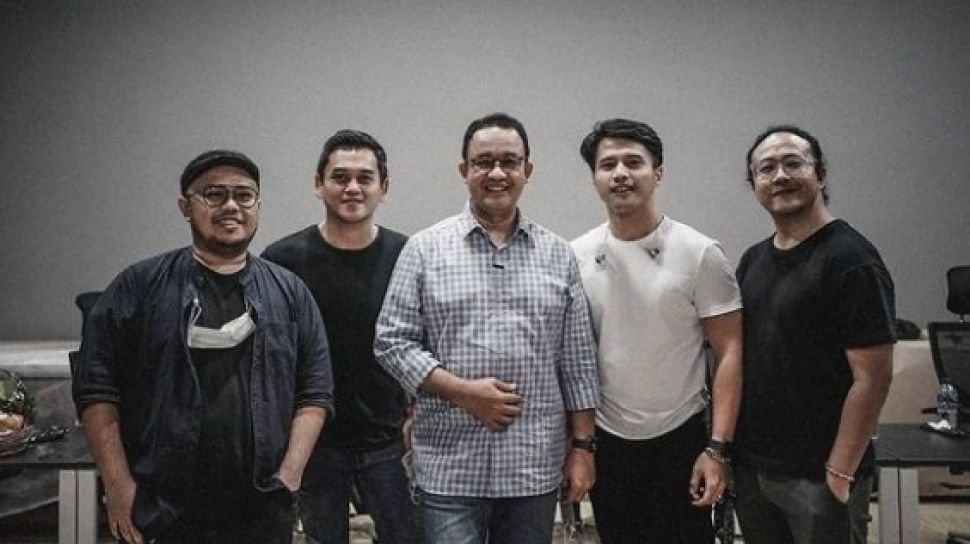 Suara.com – Member of the Gerindra faction of the DKI Jakarta DPRD, Syarief, spoke about the appearance of the Nidji band at the Jakarta International Stadium (JIS). Syarief considered that this was not a satire for the General Chairperson of PSI, Giring Ganesha.
Giring is a former vocalist for the band Nidji. Now, Giring has changed his profession to become a politician and now serves as the General Chair of PSI and often criticizes the Governor of DKI Jakarta Anies Baswedan.
In fact, Giring has also previously stated that he did not want Anies to run in the 2024 presidential election until he was elected. He called Anies a liar who did not deserve to be President.
Syarif said that if Giring later felt offended, it meant that Giring was too emotional with Nidji's appearance at JIS.
Also Read:
Watching Nidji Without Sleigh Appears at JIS, Anies: His voice is melodious, there are no contributions
"Yes, I don't think so. If someone feels offended, it's okay," said Syarif when contacted, Monday (17/1/2022).
Syarief assessed that Nidji was just trying out the JIS sound system. However, he admits that there will be many who consider it a satire.
"Yes, people will attribute it to Giring's satire. Yes, if it is considered a satire, then then react, it's okay," he explained.
If indeed there will be a reaction from Giring, Syarif will regret it. The reason is that Giring has repeatedly attacked Anies, but the number 1 person in DKI has never responded.
"If someone feels offended, it's okay. Pak Anies is criticized like that, being bullied is not reactive," he concluded.
Also Read:
Often Criticized by Giring, Anies Invites Nidji's Band to Perform at JIS to try out the Sound System
Previously, DKI Jakarta Governor Anies Baswedan praised the performance of Nidji's band which performed at the Jakarta International Stadium (JIS), Sunday (16/1/2022) night. He admitted that he was impressed by the performance of the band singing the song 'Laskar Pelangi'.
This was said by Anies through a description in his upload on the Instagram account @aniesbaswedan. He said Nidji's performance was spectacular when he tested the sound system at Persija Jakarta's home stadium.
"Spectacular! Seeing the performance of Nidji's band during the JIS sound system trial last night," said Anies, Monday (17/1/2022).
The former Minister of Education and Culture also mentioned that Nidji's voice when he appeared was so sweet. With the world-class sound system provided by JIS, there is no discordant sound when the band whose vocalist, Giring Ganesha has left, plays at JIS.
"The music is booming, the voice is melodious, there's no discord," he said.
Anies admitted that that night he also visited JIS, which is currently almost finished. The plan is that in February the stadium will hold a soft launch and its inauguration in March.
"While inspecting 93 percent of the completion of the stadium construction."
.