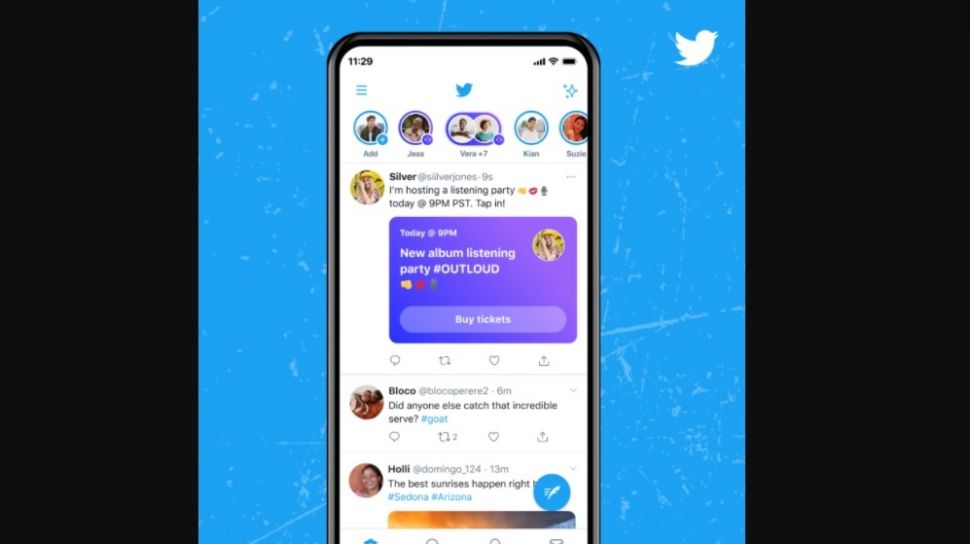 Suara.com – Twitter announced that chats on its audio-based platform, Spaces, can now be recorded by all Android and iOS users. The recording option can be used by hosts who set up rooms on Twitter Spaces.
"The record option for hosts is now available to all users on Android and iOS!" said Twitter Support, quoted from NDTV, Friday (14/1/2022).
When starting Twitter Spaces, hosts will see options Record Space in the below section. The saved recordings can then continue to be listened to for up to 30 days after Spaces ends.
Twitter first announced the record feature in Spaces last October. Back then, only iOS users could record Spaces, which is now being extended to Android users.
Also Read:
Spaces Recordings Now Available on Twitter iOS, Android and Browsers
With this, Twitter Spaces is almost like a podcast. Twitter Spaces recordings can also be listened to by Twitter users on Android, iOS, and browser versions.
Recently, Twitter has also been testing a reaction feature similar to TikTok. Later users can respond to a tweet via photo or video through a feature called Quote Tweet with reaction.
Twitter calls these reaction videos or photos as Tweet Takes. The company is still testing the feature for some iOS users.
.