Suara.com – Lenovo introduced two new devices called Lenovo Smart Clock Essential and Lenovo Smart Frame.
These two devices are intended to complement the needs of a smart home.
Lenovo Smart Clock Essential is a smartwatch with the Alexa voice assistant feature to help users stay connected.
This Smart Clock can set various things such as timers, alarms, to reminders.
Also Read:
Smart Home System, Energy Reduction Alternative
With the Alexa assistant, your watch can help you add items to your e-commerce cart to control your smart home with just your voice.
"It's very easy to manage Alexa-compatible smart home devices, just look for the 'Works with Alexa' badge on plugs, lights, and more," Lenovo said in a release received on Thursday (1/13/2022).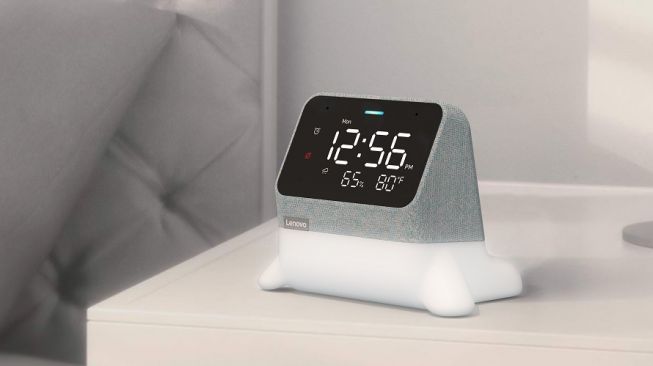 With an LED display, the clock can show the time and weather forecast from afar.
Just tap to stop the alarm or snooze and sleep better with its screen auto dimming capability.
Made without a camera and with an included switch for microphone, this Lenovo Smart Clock Essential feature with Alexa Built-in, makes it easier for you to rest while privacy is maintained.
Also Read:
Smart Home Technology That Can Control Home Appliances, Like in the Iron Man Movie
Lenovo Smart Clock Essential offers two color variants, Misty Blue and Clay Red, which are both wrapped in a soft fabric. There is also a full size USB port for charging.
Lenovo Smart Clock Essential is also a smart speaker that can stream songs over a Wi-Fi network.
Full range 3W speakers can fill the room with clear audio.
The watch also has an optional accessory with the new Lenovo Ambient Light Dock.
This accessory can be used as a lamp at night as a light to illuminate the room with eight lighting modes.
To choose a light setting, double-tap the top of Smart Clock Essential with Alexa Built-in to scroll through options, change ambient light settings via voice command or by using the Alexa app.
Then the second device introduced was the Lenovo Smart Frame.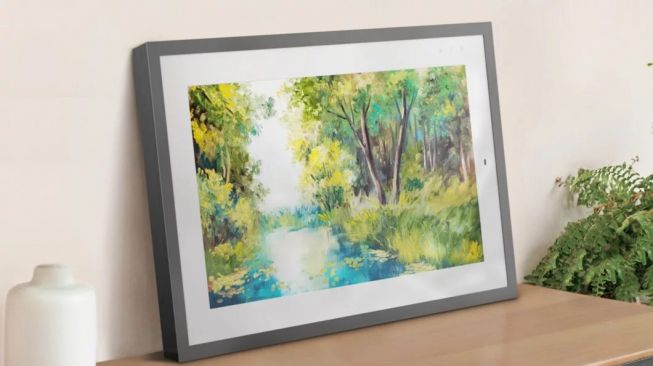 This device is designed to help you display your family's favorite pictures to show off in your living room, bedroom, or study.
Lenovo Smart Frame no longer requires a Google Photos account. Just use your phone to upload the image to the storage frame.
Another new thing is the added feature to put virtual sticky notes.
For example a user could write notes like "Good luck on your exams" or "Come home at 5!"
These sticky notes can be scheduled and timed. So the feature stays active only when the user needs it to be seen.
Its functionality will also be enriched with video channel support, either from the phone's library or from the user's Google Photos account.
These two devices were only introduced by Lenovo at CES 2022. Unfortunately, the company did not reveal when they were released in Indonesia.
.