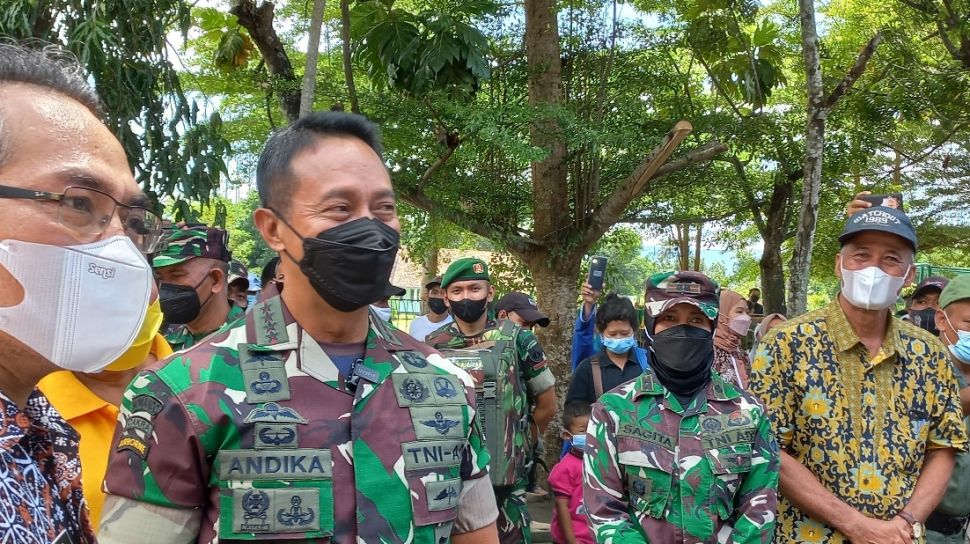 Suara.com – TNI Commander General Andika Perkasa and KSAD General Dudung Abdurahman were asked to provide explanations and clarifications regarding the appointment of Major General TNI Untung Budiharto as Pangdam Jaya.
The proposal was submitted by Military Observer from the Center for Intermestic and Diplomatic Engagement (CIDE), Anton Aliabbas. He considered this clarification important to straighten out various polemics related to Major General Untung, who was also a member of the Mawar Team.
Anton said that the explanations that Andika and Dudung had to provide included the position of the 1998 activist kidnapping case, the sentences that had been imposed and the sanctions that the Mawar Team had implemented.
In addition, according to him, the TNI leadership can also provide an explanation of how the impact of the legal cases faced on the career journey and promotion of soldiers.
Also Read:
General Dudung's Message to the New Jaya Regional Commander, Don't Let the Jakarta Situation 'Shake'
"This clarification is important to answer speculation and accusations of impunity in the case of kidnapping activists as well as to be the beginning of improving the governance of soldiers' careers," Anton said in a written statement, Tuesday (11/2/2022).
On the other hand, Anton views that the polemic is unstoppable because of the weakness in the career development of TNI soldiers currently being implemented.
Anton explained that the TNI had been building a standard mechanism related to career development. The Board of Ranks and Positions has also made a series of assessments before determining promotions and assignments.
But on the other hand, Anton sees the lack of transparency and accountability in the process of promotion of soldiers' careers, including the mechanism adopted at the Wanjakti level, as one of the causes of the polemic regarding the promotion of officers.
"The parameters and principles used in conducting the assessment are considered to be less transparent, clear and measurable. As a result, this ambiguity opens the opportunity for the emergence of skewed accusations such as favoritism in promotion decisions and follow-up assignments."
Also Read:
Mulyo Aji Officially Hands over the Position of Pangdam Jaya to Major General TNI Untung Budiharto
.