Suara.com – WeRide, a self-driving vehicle company from China announced that it has officially started its Robobus unmanned electric minibus service at Guangzhou International Bio Island. At a glance from the physical appearance, it is reminiscent of the Toyota e-Palette which was operated at the 2020 Tokyo Olympics.
Quoted by the news agency Between from Gizmochina, in contrast to conventional electric autonomous vehicles, this minibus removes all conventional controls. Namely the steering wheel, gas pedal, and brake pedal.
According to reports Pandaily, quoted Gizmochina, Sunday (9/1/2022), WeRide introduced a new service after two years of successfully operating Robotaxi's first commercial service in China. Also operated in Guangzhou International Bio Island.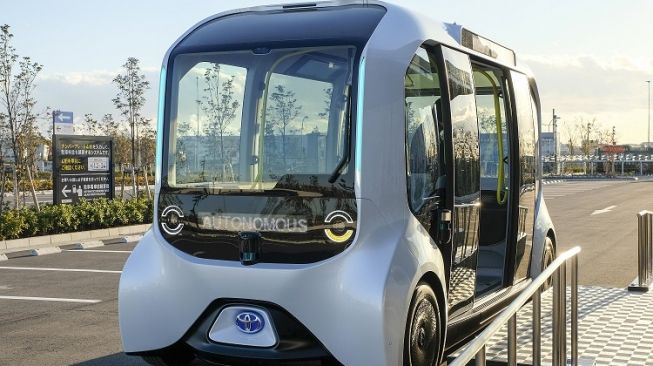 The Robobus is a pure electric power vehicle, with a top speed of 40 km per hour. As a self-driving vehicle, it is safe and stable to operate in various locations.
Also Read:
CES 2022: Intel Appears With Mobileye, Innovates in the Self-driving Car Sector
Such as urban roads, expressways, and tunnels during rush hours, as well as in bad weather conditions.
After thorough research and investigation of daily traffic on Guangzhou Bio International Island, Robobus has opened two operating routes in the first phase and will further offer services across the island.
Robobus operates seven days a week, Monday to Friday from 8.00 to 22.00 local time while on Saturday and Sunday the bus operates from 9.00 to 18.00.
Passengers can view the real-time location and running status of the vehicle in the "WeRide Go" application.
For the operational phase, Robobus is equipped with volunteers who help first-time passengers in understanding and familiarizing themselves with how autonomous vehicles work.
Also Read:
Toyota Operating System for Smart Cars Coming Soon
Meanwhile, the WeRide support center will monitor the vehicle in real-time. The bus also has a brake button located inside to handle emergency situations.
.