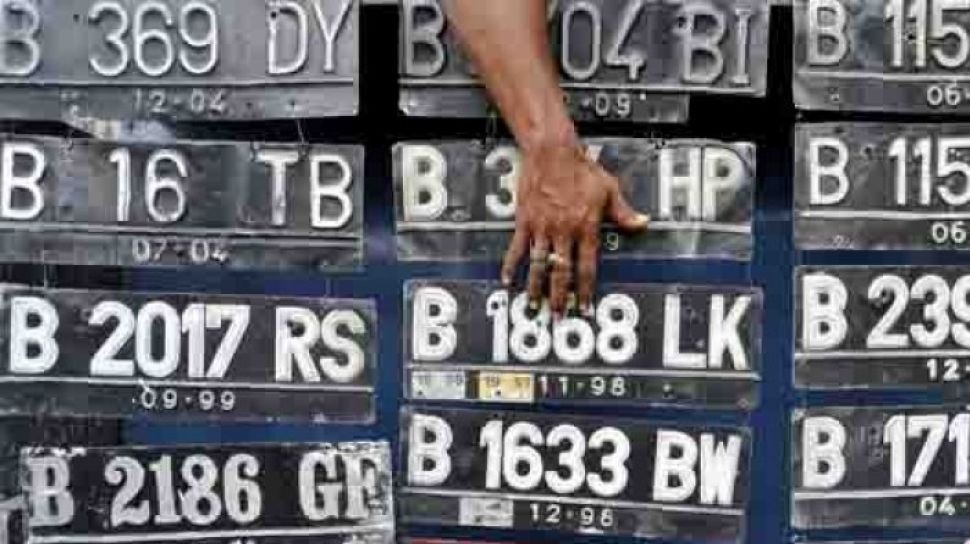 Suara.com – Starting from 2022, the Traffic Police Corps will change the color of the number plates of civilian vehicles to white from the previous black. Number plates will also be chipped with Radio Frequency Identification (RFID) technology.
The Regident Director of the National Police Korlantas Brigadier General Yusri Yunus, as reported by Polda Metro Jaya News (PMJnews) said that the number plates of motorcycles and cars would be fitted with the RFID chip.
"But the process is still long. We have a lot to prepare, regarding rules, data and others. But in the future it will be based on technology," said Yusri.
This rule change, Yusri explained, refers to the National Police Chief's Perkap No. 5 of 2012 concerning Regident being changed to Political Regulation No. 7 of 2021. Also regulated in this Perkap is the change in the basic color of number plates to white and letters and numbers turning black.
Also Read:
Green Number Plates Applicable in 3 Riau Islands Regions Starting Next Year
However, the changes to the number plate residents and the installation of these chips will be carried out in stages. Starting from vehicles that carry out an extension or replacement of five-year number plates.
The RFID chip installed on the number plate will contain vehicle data, making it easier for the police to issue an electronic ticket. In addition, this technology is also useful in the application of contactless toll technology, electronic parking, to the paid highway system.
Previously, Korlantas said that changing the color of vehicle number plates from black to white was done because the electronic ticketing camera was difficult to record black vehicle numbers.
.