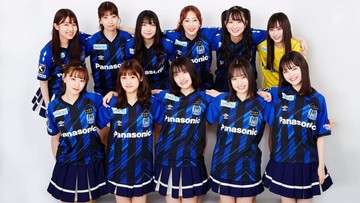 Newsdelivers.com, Insertlive –
NMB48 will release their 26th single (currently untitled) on February 23, 2022.
On January 1, 2022 yesterday, NMB48 held an event streaming on YouTube where theater manager Kaneko Tsuyoshi announced that Jonishi Rei and Umeyama Cocona would be double center for their upcoming new song.
Jonishi revealed, "I said 'I want to be the center' at the next generation's concert. I want to show with my actions that it's not just words."
Similarly, Umeyama stated, "I will do my best to show the new NMB48."
It was also announced that the current six teams will be dismantled and will move forward as three teams – "New Team N", "New Team M", and "BII New Team", which will only consist of kenkyusei.
Then, the seventh generation kenkyusei Wada Miyu has been promoted to an official member and will become a member of the "New N Team" led by Sadano Haruka.
Next, NMB48 held their annual New Year's concert where 14 eighth generation members were announced.
(crap / crap)


.