Suara.com – The prediction of an increase in cases of the Omicron variant of Covid-19 needs to be taken seriously. It is not only a matter of the number of cases that will occur, but also the workload of health workers that will be borne.
In order to reduce the workload of health workers, Australian Griffith University epidemiologist dr. Dicky Budiman suggested that the government change the definition of close contacts of Covid-19 patients, especially those with confirmed Omicron variants.
The number of people who have close contact in cases of local transmission of the Omicron variant can be reduced, with the aim of not burdening the work of tracing officers. Because considering, the possibility of positive cases due to the omicron variant will be more than delta.
"Responding to this omicron is very important because the potential for infection cases is very large, even far more than the delta, it is very clear," said doctor Dicky to Suara.com, Thursday (6/1/2022).
Also Read:
Bantul Health Office Says Omicron Variant Has Not Been Found Until Now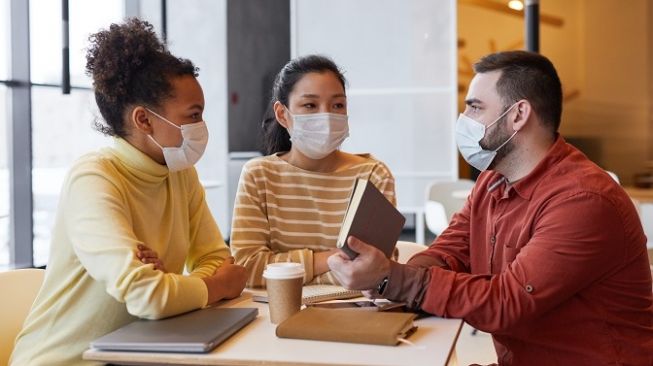 "To reduce the burden on health workers, especially tracers, because (cases) will be very large and there will be too many people who are in close contact, so I propose, first we must redefine contacts," he added.
The suggestion is that the definition of close contact with omicron cases is people who have met face-to-face in a closed room and for at least 15 minutes do not wear a mask.
"That's just the definition of a case of close contact. Then for those like that, there is no need for centralized isolation, because there will be a lot, we will be in trouble. If you don't have symptoms, just quarantine yourself at home," he suggested.
However, patients with the Omicron variant who perform isoman at home should also be monitored. Therefore, he also proposed that the government create a new application to allow patients to remain under medical supervision.
"There must be a home quarantine application because this will be a lot. With the omicron variant it will not be effective (if the isolation is centralized). This must be redefined," said doctor Dicky.
Also Read:
Preventing Omicron Spread, Task Force Affirms Indiscriminate Quarantine Rules
He emphasized that this was different from the case of omicron who came from foreign travelers. According to him, migrants must still be quarantined in a centralized place that has been provided by the government.
.