Suara.com – A man who filmed the action of young men playing cards in a cafe has gone viral on social media.
The moment was uploaded by the TikTok account @wxxzn_, Monday (27/12/2021). He showed there was a group of young men in the cafe.
"found a dark transaction," he wrote as a caption for the upload as quoted by Suara.com, Tuesday (12/28/2021).
He saw the cool young men playing cards and then recorded it. While filming the action, this man was seen sitting on the outside of the cafe.
Also Read:
Asked the name of the Indonesian president, this elementary school student's answer made the audience laugh
Inside the cafe there were about four young men playing cards. However, the man who recorded this caught a dark transaction.
The illicit transaction in question is a fraud committed by two of the four men who play cards.
"A cheat in playing cards, " he said while recording the actions of the fraudulent youth.
The man in white seemed to stretch his legs under the table until he reached the chair of the man in black in front of him.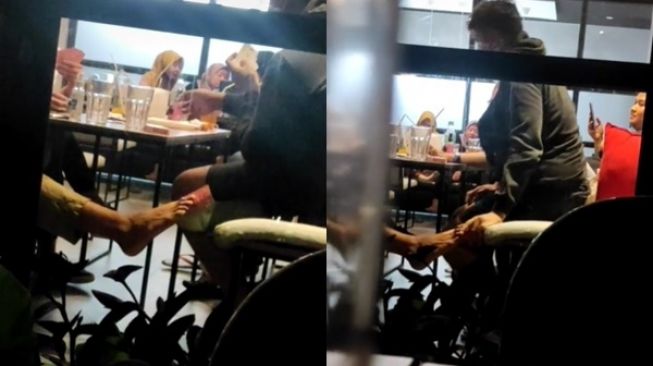 In the video, the legs of a man in white can be seen clamping a card. Apparently he was doing card exchange transactions secretly.
Also Read:
Viral Mother Insinuates Her Son Who Is In Virtual Dating: Still Dating Even If It's Just Virtual
The man who recorded the action then zoomed in on the camera and aimed it just as the man in white's leg pinched the card.
.