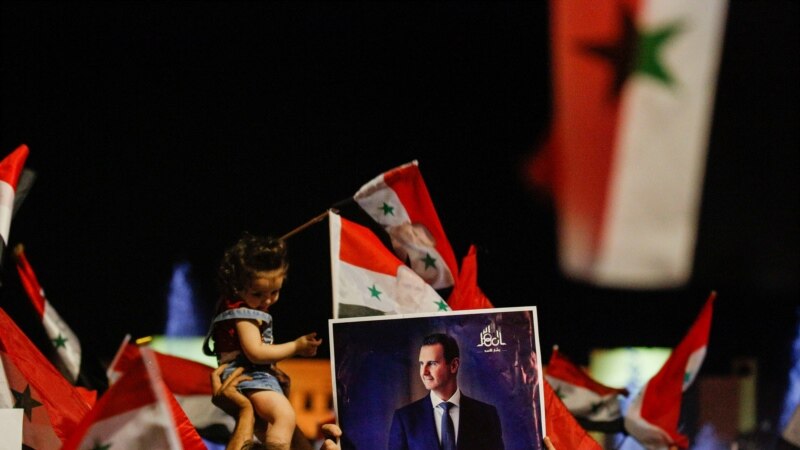 As Syrian rebels close to defeat, Turkey, one of the main insurgents, is facing growing calls to restore diplomatic relations with Damascus. VOA's Dorian Jones reports from Istanbul.
As Syrian rebels face defeat, Arab countries have begun to approach Syria, ending years of diplomatic isolation.
The main supporters of the Syrian rebels in Turkey are pressuring Ankara to do the same.
"All Arab countries are now realizing that Assad will stay in power, and that is why they are now considering opening their own embassies, including Saudi Arabia, the United Arab Emirates and elsewhere. All Arab countries are now trying to embrace the Syrian government again, but Turkey is not doing so. "So I think the key to a solution is to start a dialogue between Ankara and Damascus."
The return of four million Syrian refugees fleeing the civil war is the main campaign promise from Turkey's main opposition Republican People's Party. The party says restoring diplomatic ties with Syria, severed at the beginning of the conflict, is key to fulfilling this commitment, which has widespread support in Turkey.
But President Recep Tayyip Erdogan is ruling out the possibility of any change.
It is a position supported by some experts who say that giving legitimacy to the Damascus regime should be part of a broader and more comprehensive political solution.
"The problem is giving legitimacy and political recognition. The regime must prove that it deserves this. I think the regime must prove that it is sincere in its efforts to seek a real political solution. "But so far, this has not happened," said Amer Onhon, the former Turkish ambassador to Syria.
Turkey's military presence in Syria could also complicate any re-establishment of relations with Syria. Damascus is calling for the withdrawal of Turkish forces.
Turkish troops have been deployed in Syria to counter the predominantly Kurdish Syrian Democratic Forces (SDF), which Ankara accuses of having links to Kurdish separatists fighting in Turkey, a charge denied by Syrian Democratic Forces leaders.
Given the complex situation in Syria, some analysts warn that the restoration of diplomatic relations with this country may not be a solution in itself.
"Turkey should be more active in finding and opening diplomatic channels with various Arab countries, Israel and Syria. "But Turkey also needs to talk to other actors, such as the Syrian Democratic Forces, east of the Euphrates, and to Brussels," said Aydin Selcen of Mediascope.
Damascus and Ankara are on a common denominator in their opposition to the Syrian Kurds' aspirations for autonomy, and this could be another strong impetus for rapprochement between the two neighbors.
.