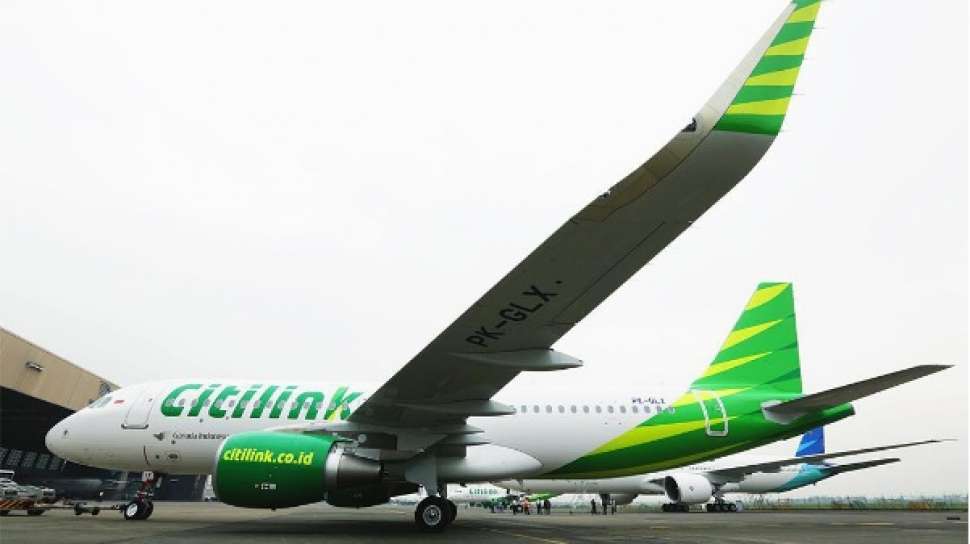 Suara.com – The Ministry of Transportation (Kemenhub) reprimanded Citilink Indonesia and GMF AeroAsia regarding the Citilink aircraft which was damaged and continued to operate.
This warning is stated in Letter Number A4-402/8/3/DKPPU.2021 which is addressed to the Accountable Manager of GMF AeroAsia and VP Engineering & Maintenance Citilink.
In the letter signed by the Director of Airworthiness and Aircraft Operations (DKPPU) Dadun Kohar, it was found that the Citilink A320 aircraft had problems with braking.
"From the HIL status on December 13, 2021, there were 19 aircraft that experienced open HIL Brake and in the last three months there were six brake occurrences (melting, jammed, rotor damages, over temperature)," wrote Dadun in a letter quoted on Friday (24/24/2020). 12/2021).
Also Read:
Sea Transportation at Merauke Port Guaranteed to be Controlled Ahead of Christmas 2021
In this case, the Ministry of Transportation asked GMF AeroAsia and Citilink Airlines to follow up on these findings. First, GMF AeroAsia was asked to immediately repair the open HIL Brake on 19 Citilink A320 aircraft.
Second, GMF AeroAsia will immediately review the HIL (Hold Item List) status from August to December 2021 to ensure that the HIL closing is really proper, the replacement part is equipped with a traceability document (ARC), there is no trick of open/closed HIL, and there is no there is a HIL closing status with the status of the UMR (Urgent Material Request) procurement for the HIL which is still open,
Then Third, GMF AeroAsia immediately identified the serial number of the problematic component to be removed from the aircraft and stored in the quarantine area.
Furthermore, fourthly, GMF AeroAsia must ensure that the problem of unavailability of spare parts and supply chain management does not become a latent hazard that has an impact on flight safety and compliance with applicable regulations and procedures.
Finally fifth, Citilink airlines are asked to improve the control and supervision functions of GMF AeroAsia.
Also Read:
Inviting the Community to Exercise, Citilink Gets an Award from the Ministry of Youth and Sports
Regarding this matter, Citilink also gave his statement, along with the excerpt.
.