Suara.com – The Ministry of Public Works and Public Housing (PUPR) through the Directorate General (Ditjen) of Cipta Karya has revitalized the Cimanggis cultural heritage building in Depok, West Java. The revitalization uses the 2020-2021 state budget (APBN) of Rp. 11 billion.
The Director General (Dirjen) of Cipta Karya, Diana Kusumastuti, said that cultural heritage needs to be preserved to create a safe, comfortable, productive and sustainable urban space.
"We need to preserve this cultural heritage. We can see that the old house, the bricks, the walls, are very sturdy. It's a shame if left alone, therefore it needs to be revitalized so that it can be used as a gallery, cafe or whatever is important can be used for other things. -good things," said Diana to the media crew during a visit to the Cimanggis House, Depok, West Java, Saturday (4/12/2021).
For your information, the Cimanggis House is a colonial heritage building in the Cimanggis area, Depok, West Java. Based on the records of the Depok Heritage Community, the building which is located in the broadcasting area of ​​Radio Republik Indonesia (RRI) was built around 1774 to 1778.
Also Read:
The Ministry of PUPR allocates IDR 584 billion for the construction of the UIII Depok Campus
The building is a legacy from the wife of the Governor General of the VOC, Petrus Albertus Van Der Parra, namely Yohana Van Der Parra. Even though it is more than 200 years old, the building is still standing strong.
Before being revitalized by the Ministry of PUR, the Cimanggis House looked apprehensive and lacked maintenance. The walls of the building look damaged and dull and some parts of the building are also missing.
"It's a shame if it's like this. Even though there's a story here," said Diana while showing how the building was taken before it was revitalized.
After being revitalized, Rumah Cimanggis has now turned into a more beautiful and clean building.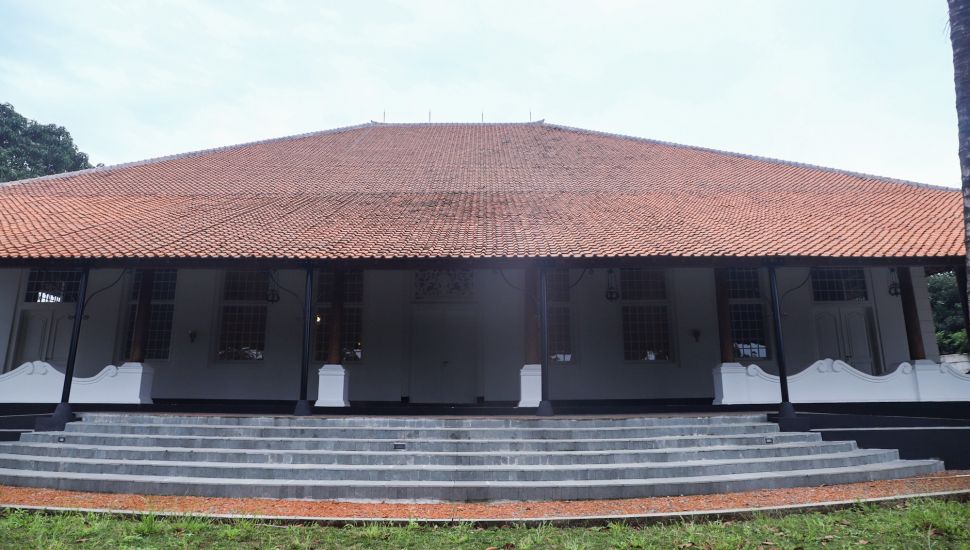 Diana continued, the revitalization includes land clearing, scaffolding, demolition work, wooden frames/doors/ceilings, wall repairs, tiled roof installation, painting, pillar work, foundations, wall repairs, roof structures, ME installation, AC, CCTV, lights, and gardening.
Also Read:
Visiting Depok, the Director General of Human Settlements Monitors the Construction of UIII and Cimanggis House
"The construction time will take 1 year. Starting from October 2020 and now it has been completed," he said.
.