When talking about instagramable tourist attractions in Semarang, perhaps the first destination that comes to mind is Lawang Sewu or the iconic Old Town. Yup, those two places must always be targets for hunting Photo. In fact, there are still many other instagramable and aesthetic places that can make your Instagram feed look great, you know!
The capital city of Central Java province has many photo spots that you really don't want to miss. Starting from old buildings, relics of the colonial era, places of worship, to the atmosphere of the city that can add to the Instagramable collection in the cellphone gallery. Anything? Let's take a peek!
Lawang Sewu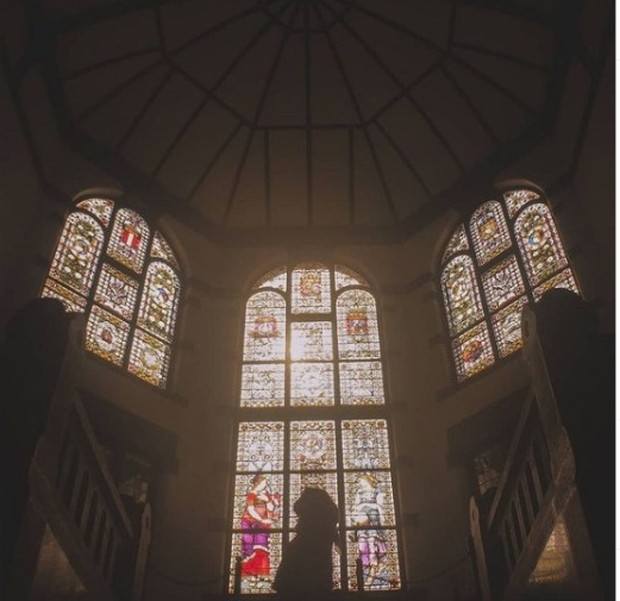 One of the photo spots in Lawang Sewu/photo: instagram.com/nikitaakarin
This historic building located in the middle of the city has become an icon of the city of Semarang. Previously, this building was a Dutch heritage railway building.
Although there are many mystical stories circulating, this place is never empty of visitors and has always been the main destination for tourists traveler who came to Semarang. The first impression that appears when you see this building is the classic feel of European buildings which have doors and windows that soar upwards.
Even though it is hundreds of years old, this building is still well maintained. There are several interesting spots that you can capture in Lawang Sewu, starting from the central courtyard, rows of wooden doors, windows with glass mosaics, to canal doors.
Old City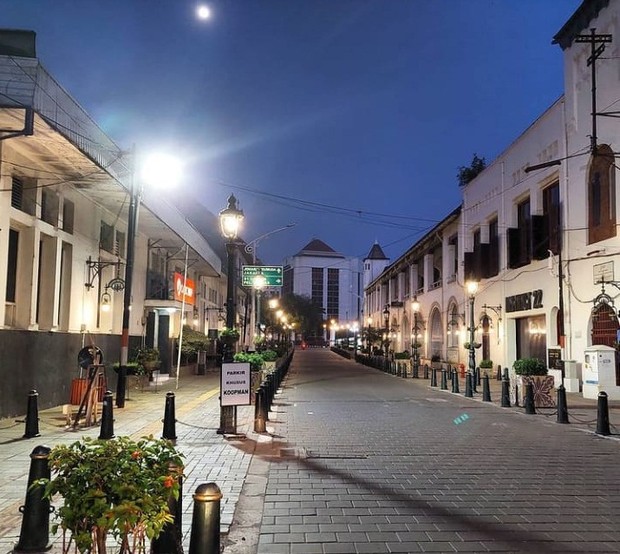 Semarang Old Town/photo: instagram.com/elvan_naufal
One of the areas in Semarang that is a pity to miss for you photo lovers is the Old City of Semarang. Along this road you will see old buildings, some of which have been transformed into places to eat. You can enjoy the pristine Old Town atmosphere with colonial-style buildings from morning to night.
Sam Poo Kong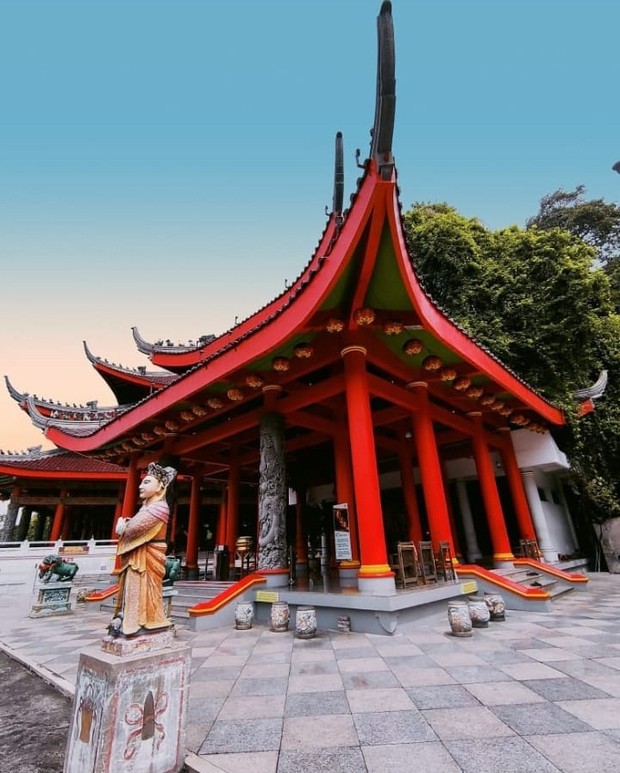 Sam Poo Kong / photo: instagram.com/wisata.sampookong
The pagoda which has an iconic statue of Admiral Cheng Ho is very spacious and has photo spots that make you feel like you are walking in China. Here you can also rent clothes for your photo equipment, you know!
There are many photo spots that you can use at Sam Poo Kong to get interesting and aesthetic photos for your Instagram feed. Starting from around the statue of Admiral Cheng Ho, in front of the God of the Earth temple, at the back gate of a large gate, and of course the main stage with rows of very interesting pagodas.
Semilir hamlet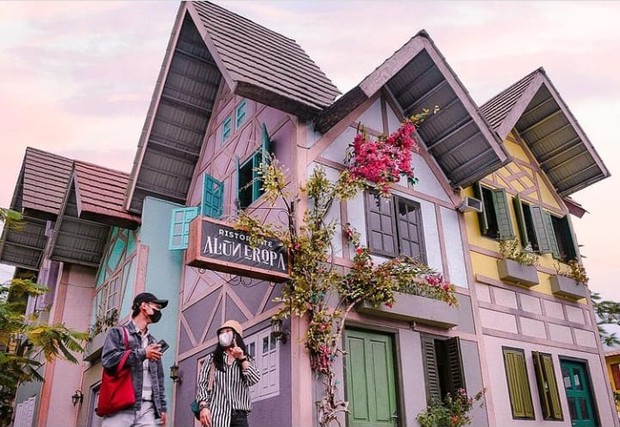 One of the photo spots in Dusun Semilir/photo: instagram.com/dusunsemilir
Located in Semarang district, this tourist spot is also a must visit for you to add stock photos aesthetic in the phone gallery. This bustling tourist spot is located on the edge of the Semarang-Bawen highway and is not difficult to find.
The place is very spacious and beautiful, so you won't feel bored walking around there. Carrying the Eco Park concept, which is a blend of cultural beauty with nature, your stock photos are guaranteed to be abundant!
Cimory on the Valley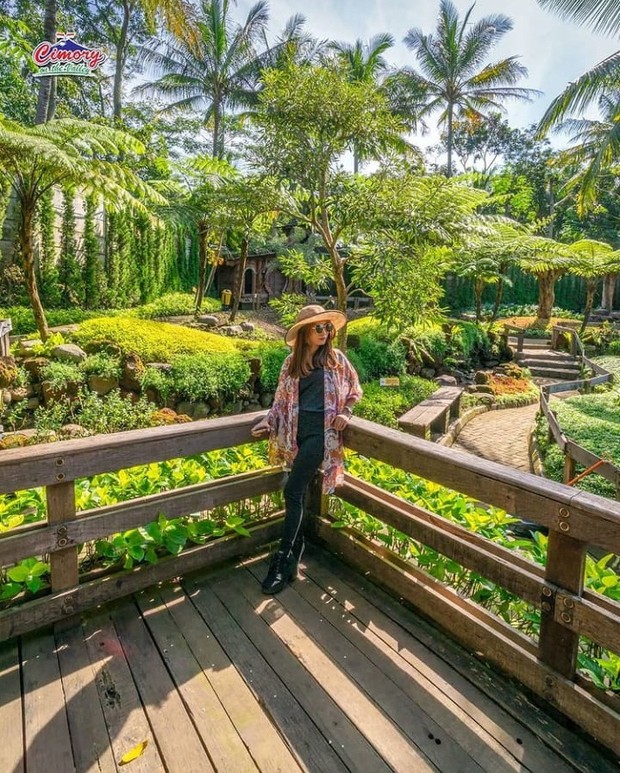 Cimory on the Valley Semarang/instagram.com/cimory.otv
Besides being famous for its yogurt, Cimory is also a tourist spot that has many photo spots that you can visit. Here you can find miniatures landmark from various countries and some animals that are no less beautiful to take pictures with!
Susan Spa and Resort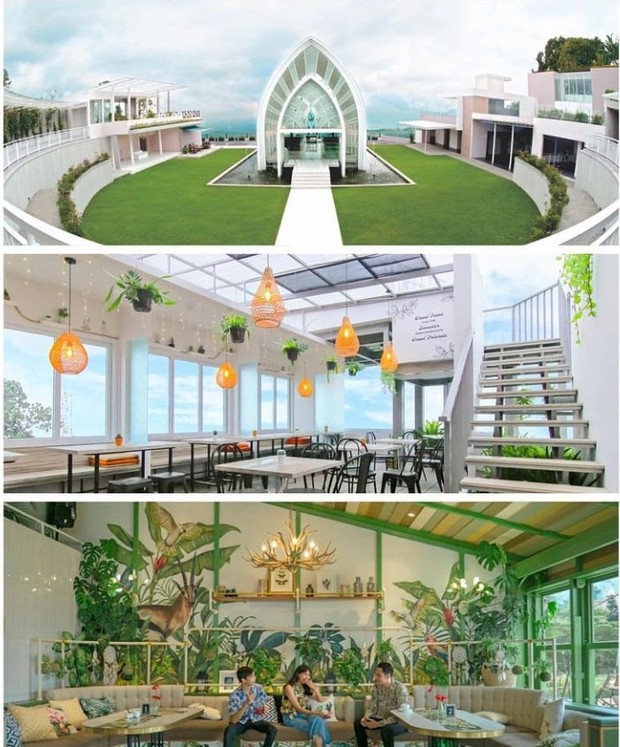 Susan Spa and Resort/foto: instagram.com/susansparesort
For those of you who want to take a walk while taking photos in a cool place, this one destination might be an option. Susan Spa and Resort is located in the Bandungan area, Semarang district.
You can feel the cold air of Semarang from a height while enjoying the beautiful view of the city of Semarang. If you want to eat culinary, you can order food at Sky Garden Cafe while taking beautiful photos because the interior of the cafe is also very beautiful instagrammable.
Don't forget to follow the health protocols while traveling, Beauties!
***
Want to be one of the readers who can take part in various exciting events at Beautynesia? Come on, join the Beautynesia reader community, B-Nation. The method REGISTER HERE!
(naq/naq)
.