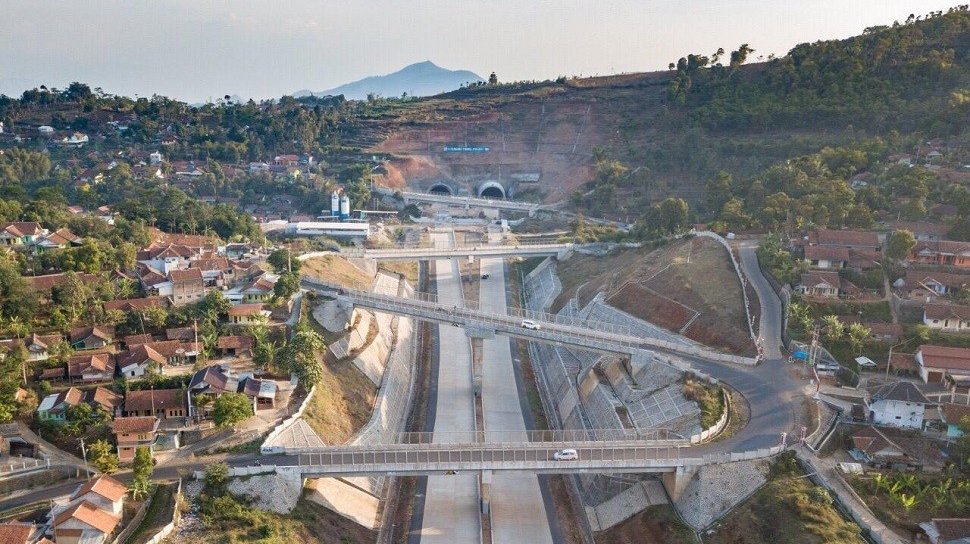 Suara.com – The Cileunyi-Sumedang-Dawuan (Cisumdawu) Toll Road Consortium targets the operation of the four toll road sections to open or operate in December 2021.
PT Jasa Sarana President Director Hanif Mantiq in his official statement, Friday (11/26/2021) said that the readiness for the operation of this toll road is focused on sections one, two, three and six of the Cisumdawu Toll Road plus toll access to Kertajati Airport.
"And we hope that by the end of December it will be fully operational, yes, that's the hope, hopefully," he said.
Jasa Sarana, which is part of the PT Citra Karya Jabar Tol (CKJT) consortium, is working on concessions in sections three to six.
Also Read:
BPJT Denies Allegations That Indonesian Toll Roads Are Unsafe
According to him, the first section of Cileunyi-Rancakalong, section two of Tanjungsari-Sumedang and part of section three of Sumedang-Cimalaka have met readiness of above 90 percent.
Then the readiness of these three sections is added by Section VI Ujungjaya-Dawuan which was built to support access to Kertajati Airport and is connected to the Cikopo-Palimanan Toll Road.
"It is ready to be opened, including the Kertajati toll road access which is supported by section four, which has been completed," he said.
According to him, the certainty of the operation of the Cisumdawu section is waiting for directions from the Toll Road Management Agency (BPJT).
On the other hand, currently CKJT continues to speed up land acquisition and physical development in Section IV Cimalaka-Legok, Section V Legok-Ujungjaya.
Also Read:
Get ready, you can pay tolls in 2022 without an electronic card
"The portion of land in these two sections is already above 50 percent, hopefully it can be accelerated. Our target is April 2022 this can be opened," he said.
.