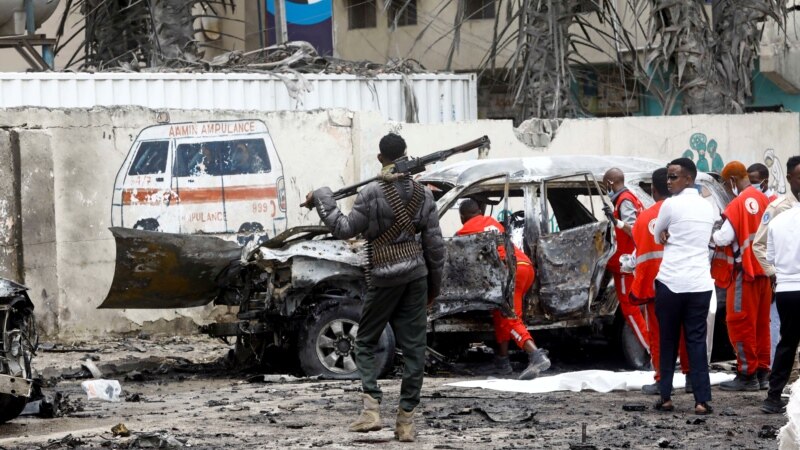 At least eight people were killed in the Somali capital Thursday when Islamist militants launched a suicide attack in an explosives-laden car against a UN security convoy, officials and witnesses said.
The Islamist group al-Shabab claimed responsibility for the massive explosion that rocked Mogadishu and injured at least 23 people, including schoolchildren. The explosion sent smoke billowing over the city. Gunshots were heard around the scene, witnesses said.
It was not immediately clear whether any UN personnel were among those killed or injured in the massive explosion, which targeted the convoy as it passed a school.
UN officials did not immediately respond to requests for comment.
"We count eight dead and 17 injured, including 13 students," police spokesman Abdifatah Aden Hassan told reporters.
Aamin ambulance service evacuated at least 23 people injured in the blast, Abdikadir Abdirahman, director of Aamin, told Reuters.
Abdiasis Abu Musab, al-Shabaab's spokesman for military operations, confirmed that members of the Islamist group had carried out the attack and that they had targeted the UN convoy.
The explosion near the K4 junction in the heart of Mogadishu was so powerful that the walls near the Mucassar Elementary and Middle School collapsed. Cars were destroyed in the explosion. [uh/ab]
.