Suara.com – Scientists found that doing more housework or cleaning the house is not only good for health, but also helps improve memory.
Researchers have found that older people who are still actively doing household chores have higher cognitive function, even if only light work.
Experts in Singapore have seen doing household chores as contributing to healthier old age by increasing levels of physical activity and mental capacity.
The relationship between the two can be seen from how much people aged 65 years and over do physical activity in their work or in their spare time.
Also Read:
Doctors Find Strange Symptoms of Covid-19 Corona Virus in Cancer Patients
They also examined walking speed and moving from sitting to standing in elderly people, which is an indication of leg strength to assess participants' physical activity levels.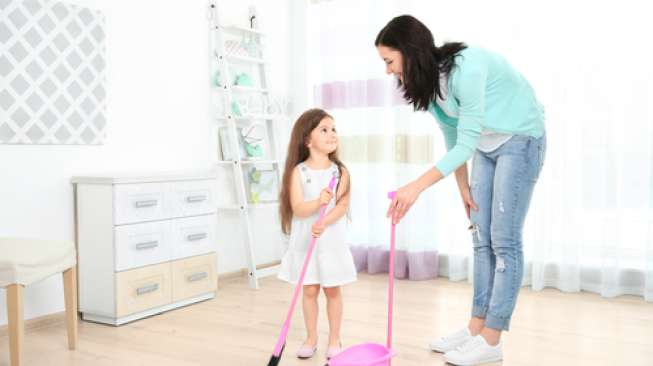 In addition, researchers also assessed the mental agility of the elderly with tests designed to check memory, language and attention span. Participants were also asked questions about the intensity and frequency with which they did housework and other activities.
Research paper published in BMJ Open it involved nearly 500 adults in Singapore who underwent tests to determine their physical and cognitive health.
Then, they were divided into two age groups, between 21 to 54 years with an average age of 44 years and people aged 65 to 90 years with an average age of 75 years.
Results of memory tests and physical tests, such as how quickly people can move from sitting to standing and walking speed, show that homework is associated with sharper mental abilities and better physical capacities.
Also Read:
Scientists Find Vegetable Antivirus to Fight Corona Virus Variant Covid-19
Only about a third or 36 percent of those in the younger group. and 48 percent of those in the older age group or 65 years and over, who met the recommended level of physical activity.
However, about two-thirds or 61 percent of adults aged 64 years and under and 66 percent of older adults, met the target exclusively through housework.
Their cognitive scores were 8 percent and 5 percent higher in parents age 5 and over because they were still doing light or heavy homework.
Time to switch positions from sitting to standing was also 8 percent faster in those who did heavy housework at a higher volume. Meanwhile, their balance score was 23 percent higher.
These household chores include washing dishes, cleaning dust, making beds, washing clothes, drying clothes, ironing, tidying and cooking food.
Even more difficult household chores, such as cleaning windows, changing bedding, hitting mats, vacuuming, washing or scrubbing floors, and jobs involving sawing, repair or painting.
People who regularly do physically involved household chores have less sitting time to stand and better balance and coordination scores.
The study authors found that this study is an observational study, so no firm conclusions can be drawn. Therefore, they call for the importance of establishing a link between domestic work and health.
"However, we concluded that the combination of light and heavy housework was associated with higher cognitive function, particularly in the domains of attention and memory," the researchers said.
Furthermore, the positive association of housework level with physical and sensorimotor function in older adults was intensity dependent.
.