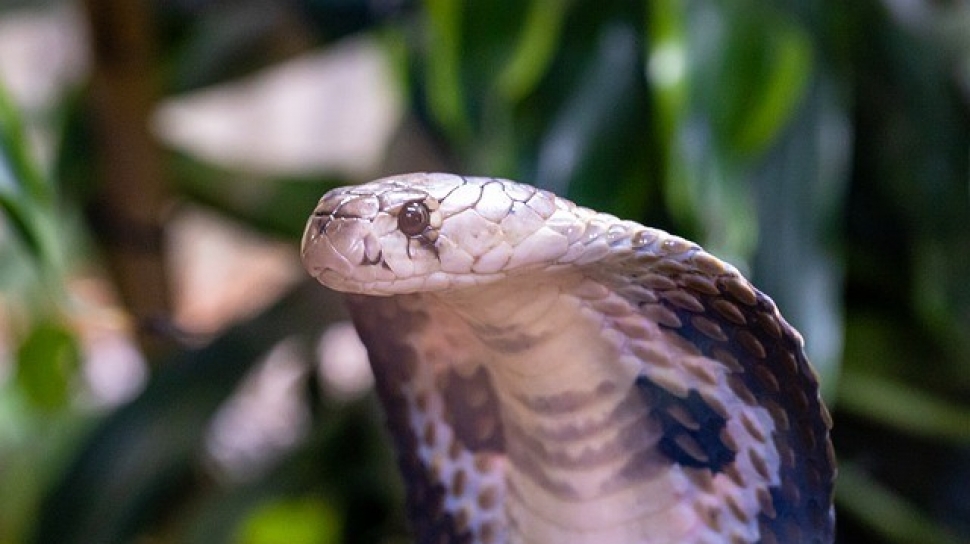 Suara.com – The emergence of wild snakes is one of the dangers that threatens residents in Jakarta when it enters the rainy season. Snakes are often found entering settlements and making residents restless.
The DKI Jakarta Provincial Government (Pemprov) also issued a warning through an Instagram account, @dkijakarta so that people are aware of the appearance of this snake.
The account explains, November 2021 to January 2022, is the season for cobra eggs to hatch. Cobras usually lay their eggs in piles of rocks, bushes, or wood.
When hatched, cobra chicks are often found in damp locations. Therefore, the public is asked to immediately ask the government for help by telephone with the service number 112 if they see a snake.
Also Read:
Student Died by Snake Bites, IPB Takes These Five Prevention Steps
"Immediately contact the telephone immediately to the Jakarta Siaga Emergency Service 112 to get treatment from the relevant officers," wrote the account, Monday (22/11/2021).
The DKI Jakarta Provincial Government also asked residents not to panic when the snake was found. Do not let the snake feel threatened with the slightest movement.
If found, immediately secure the family, especially small children, to a place that is not reachable by snakes. Evacuation measures can also be carried out with equipment such as broom handles, iron sticks, or long sticks in an emergency.
"If the snake is small, press the snake's head with the foot pad. Avoid dangerous parts such as the head and mouth," the account said.
In addition, residents are also asked to take precautions to prevent snakes from coming to their homes. The trick is to clean the house and the environment from piles of stuff, cover the mouse holes to the water holes, and don't let the tree branches in the house touch the ceiling.
Also Read:
Before Found Dead, IPB Students Allegedly Stepped On Cobra Children
"Use a mat of fibers or rough plastic on the door of the house. Then use a mosquito spray to test whether there is a snake or not in the corner of the house before unpacking," concluded the official account of the DKI Provincial Government.
.