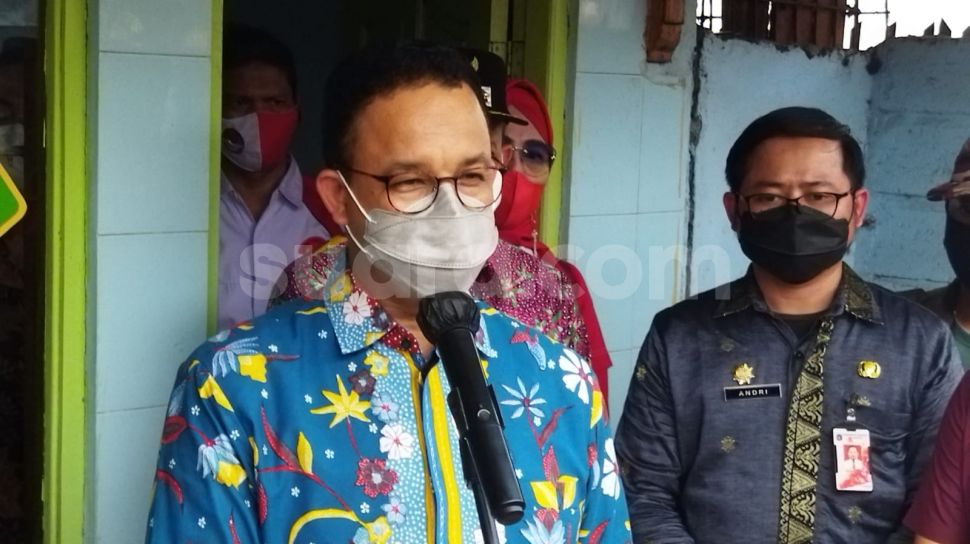 Suara.com – The Jakarta Nadhlatul Ulama Regional Management (PWNU) DKI Jakarta asked Governor Anies Baswedan to provide clarification on the DKI Indonesian Ulema Council (MUI) which wants to form a cyber army. The reason is that this plan is related to the grants disbursed by the provincial government to MUI.
The chairman of the DKI PWNU, Samsul Ma'arif, said that the plan to form the Jakarta MUI cyber army left the impression that Anies had paid for it. The reason is, the team's task will later be to defend Anies and other figures from buzzer attacks.
"This is what Anies is defending. In Anies' interest. If Anies is reluctant to provide clarification, there is an impression that the governor has paid MUI for his interests," said Samsul when contacted, Monday (22/11/2021).
Samsul asked Anies to immediately meet the Jakarta MUI deliberative council. The MUI's duties and obligations need to be straightened out in running the organization.
Also Read:
DKI MUI Creates Cyber ​​Army to Defend Anies, PWNU: Deviates from Duty, Seems Paid by Governor
"Anies should invite other members of the MUI deliberative council to immediately hold a meeting and straighten out the main tasks of the MUI," he said.
Regarding grant funds, Samsul said that it was something that was commonly given since the previous governor. Therefore, Anies needs to provide clarification so that the grant funds are not linked to political affairs.
"That's people's money, not the governor's money. So don't worry, all religious organizations are indeed entitled to grants. So don't think that if I give that much I support, if not, I don't. I think it's negative," he concluded.
.