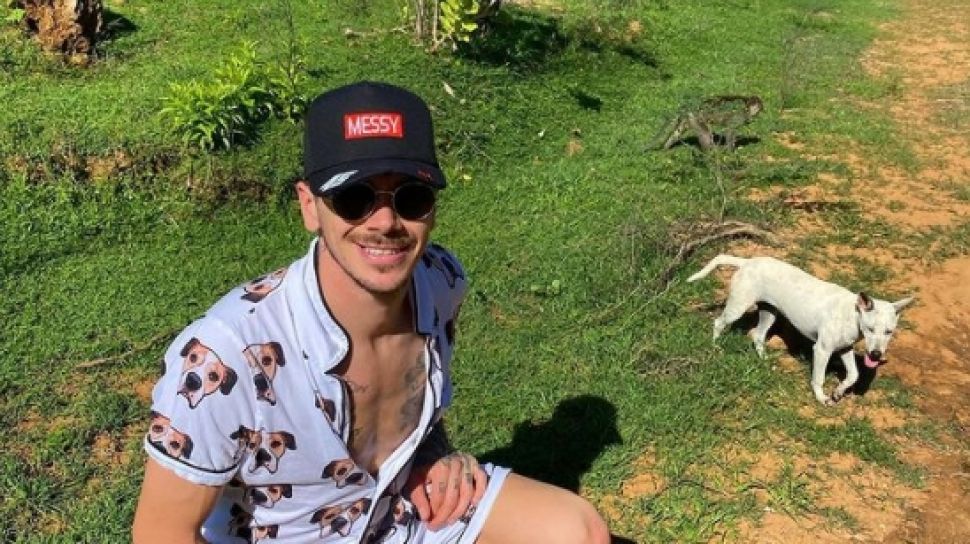 Suara.com – One of the World Superbike (WSBK) riders, Scott Redding, before appearing in the 13th series, namely the Pirelli Indonesian Round, on 19-21 November.
Scott Redding, like other WSBK racers, started visiting the Mandalika Circuit or the official name Pertamina Mandalika International Street Circuit in Lombok, West Nusa Tenggara (NTB).
Referring to his Instagram Story upload, Scott Redding, who is a racer for the Aruba.it-Ducati team, arrived at Mandalika on Tuesday (16/11/2021).
In the upload, the British racer told his followers that he had arrived at Lombok International Airport.
Also Read:
The Mandalika Circuit will be a Witness of the 2021 WSBK Champion Title Battle
However, Redding's journey to get to the inn was not an easy one. He claimed to be lost until he met several animals such as chickens, dogs, monkeys, to cows.
Scott Redding admitted he was confused by the atmosphere on the road. The road landscape displayed by Mandalika is considered very different from England.
"Interesting experience on the way from the airport, we lost navigation and got lost, we ended up walking the local streets," said Scott Redding.
"On the street we met people carrying a large object on their head, then there were chickens, dogs, and even cows on the road."
"Fortunately, we made it to the hotel, and were greeted right away," he added.
Also Read:
Thanks to WSBK at the Mandalika Circuit, Hotel Residential in Lombok Increases 100 Percent
In his upload on Instagram, Redding, who had a career in MotoGP in the 2014-2018 period, also captured a photo where he posed with a dog on the street.
.