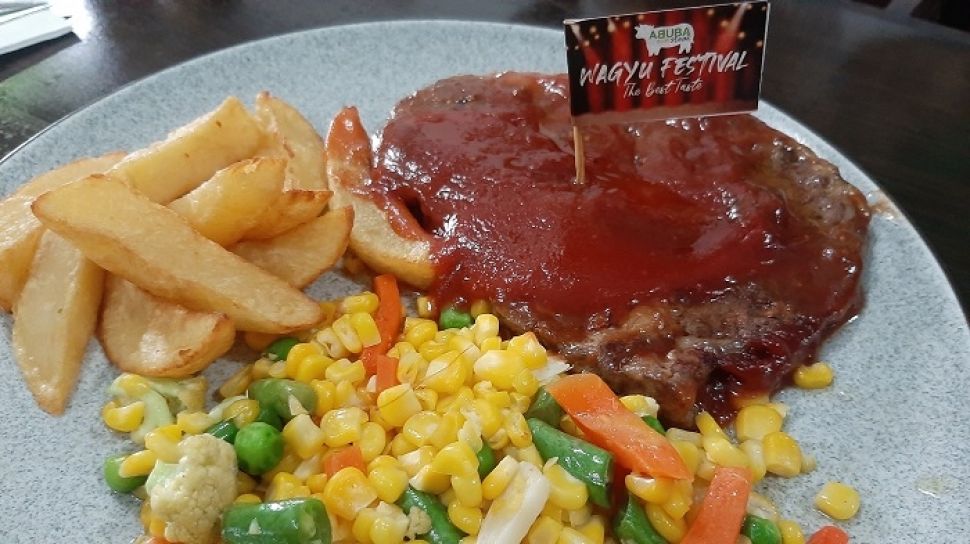 Suara.com – The level of doneness of the steak is very important in order to get the best texture and taste. What is known so far, the level of steak maturity generally consists of 5 categories, namely rare (raw), medium rare (slightly cooked), medium (raw), medium well (ripe reddish), and well done (cooked brown).
But, specifically for wagyu steak, the level of doneness should not be well done. This was revealed by Operational Support Abuba Steak, Aji Umar Hadi, who said that the maximum level of doneness of wagyu steak should only be medium well.
"When it's well done, the meat will automatically dry, removing the wagyu side," said Aji in Cipete, South Jakarta, some time ago.
He said most customers would order wagyu steak with a medium well doneness level, that is, the condition of the meat is half cooked, but the level of juicy or tenderness of the meat is still felt.
Also Read:
Vietnamese Minister Criticized for Eating Gold-Plated Steak Meat
"Wagyu in medium well, warm outside, juicy, red meat inside, and stuck in medium well. You can still feel the tenderness of the juicy," said Aji.
As is known, wagyu beef is famous for its tenderness, and is considered the best cut of meat from Japanese wagyu beef compared to meat from America and New Zealand.
Wagyu meat has a different marbling texture from steak meat in general, usually has the highest level of marbling.
Aji explained that there are several levels of marbling that you need to know, namely marbling 45, 67 and 89. As for wagyu meat, it usually has a higher level of marbling.
"The higher the marbling, the more juicy and tender, and the more expensive the price," said Aji.
Also Read:
Dear Steak Lovers, Join the 2021 Wagyu Festival, Come on! Here's How!
.