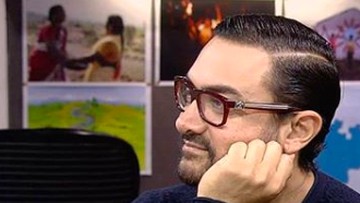 Newsdelivers.com, Insertlive –
Aamir Khan was recently caught on camera by paparazzi visiting the residence of his ex-wife, Reena Dutta. Cast actor photos 3 Idiots it turned out to make the netizens focus wrong.
Paparazzi photographed Aamir Khan after he left Reena Dutta's house in Mumbai on Sunday (14/11) evening local time. Aamir Khan was seen wearing dhoti pants as a subordinate in that moment.
Dhoti are traditional Indian men's pants that look loose from the thigh to below the knee then taper to the top of the ankle. Aamir Khan's appearance was complemented by a blue t-shirt, glasses and mask. However, the dhoti pants he wore were the highlight.
"Why is he wearing his wife's pants?" wrote one netizen in the comments column of Instagram uploads.
"Wear your ex-wife's pajamas, right?," wrote another.
"Oh my gosh, his ex-wife gave him a pajama loan," another netizen commented.
Aamir Khan and Reena Dutta married on April 18, 1986. From that marriage, they have two children, Ira Khan and Junaid Khan. Before getting married, they both lived in the same residential area and grew up as neighbors.
"We were very young when we got married. Our separation was difficult for both of us, but our relationship is very special and he is still the closest person to me," said Aamir Khan in an interview with Hindustan Times in 2012.
After marrying Reena Dutta, Aamir Khan remarried to Kiran Rao in 2005. The marriage also did not last long, because in August 2021 they decided to divorce. From this marriage, the two have a son named Azad Rao Khan who was born in 2011.
(kpr/fik)


.