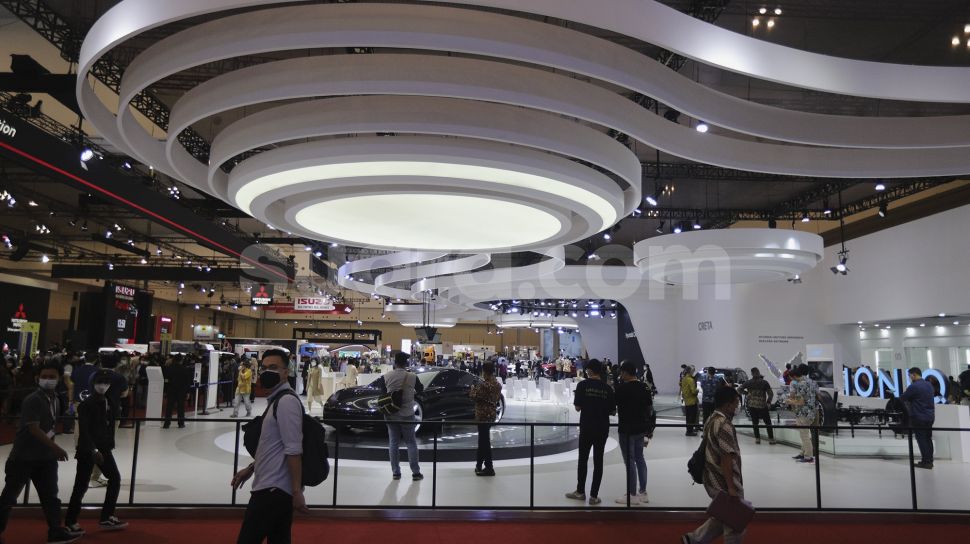 Suara.com – In the GAIKINDO Indonesia International Auto Show or GIIAS 2021 ceremonial ceremony, a note of the enthusiasm of the automotive industry players and their supporting sectors received a positive score.
Yohannes Nangoi, Chairman of GAIKINDO conveyed two important notes from the current situation of the automotive industry which is full of optimism. That is:
Indonesia is self-sufficient in motor vehicles. Can or is able to provide automotive products for all citizens.
Vehicles that are subject to the PPnBM DTP policy are vehicles manufactured in Indonesia with a Local Purchase of more than 60 percent.
Interestingly, and in the January–October 2021 period, there was an increase in domestic sales of up to 68 percent compared to the same period last year.
Also Read:
Become the first product of the Hyundai factory in Indonesia, this is the price list for Creta
"So there is a queue of orders from vehicle buyers. Therefore, we continue to strive for production as soon as possible," continued Yohannes Nangoi.
Coordinating Minister for Economic Affairs Airlangga Hartarto opened the GIIAS 2021 automotive exhibition, accompanied by Minister of Industry Agus Gumiwang Kartasasmita.
"GIIAS will be a symbol of the spirit of the Indonesian automotive industry in overcoming the pandemic. A positive milestone for the growth of the Indonesian automotive industry, GIIAS is the pride of the nation and reflects GAIKINDO's efforts to continue to encourage the progress of the Indonesian automotive industry," said Yohannes Nangoi.
"As an industrial locomotive, the recovery of the automotive industry will generate supporting industrial activities that absorb a lot of workers," he said.
Also Read:
Astra Financial Prepares Seven Financial Services Institutions at GIIAS 2021
In line with the GIIAS 2021 tagline, namely "Wheels to Move" which means that the Indonesian automotive industry will always move forward with GAIKINDO.
"Through the implementation of GIIAS, various technologies and the latest products from the automotive industry, including electric-based vehicles that are currently present and introduced, reflect the commitment of the Indonesian automotive industry to the importance of contributing to a cleaner and healthier environment," said Yohannes Nangoi.
.