It is undeniable, that for almost everyone, acne is one of the most annoying skin problems. Genetics and hormones can sometimes make acne feel even more out of control.
Small pimples that appear once in a while can go away on their own. However, not infrequently despite having done various treatments with skincare expensive, acne does not go away and even more inflamed.
Often, there are some bad habits that you are not aware of and cause acne to get worse. Well, here are some acne-producing habits that you should start avoiding if you don't want your facial condition to get worse breakout.
1. Mobile Phone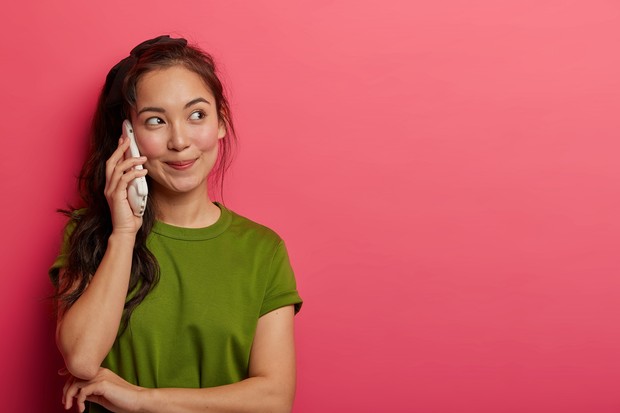 mobile phone / freepik.com / wayhomestudio
Cell phones can be a hotbed of dust and germs that can cause pimples around your chin, cheeks, and mouth. Every time the phone screen touches your face, there's a pool of sweat, makeup, facial oils, dust, and other environmental toxins.
Every phone call you receive, you have the potential to introduce all the germs to your skin which results in clogged pores and eventually breakouts. In addition, some people have a habit of taking their cell phones to the bathroom, which is a breeding ground for microbes.
Therefore, you should regularly clean your cellphone with an anti-bacterial tissue or a cleaner with a 40% alcohol solution. Try to minimize contact between the phone and your skin as much as possible, such as by using earphones when receiving calls.
2. Rarely Change Pillowcases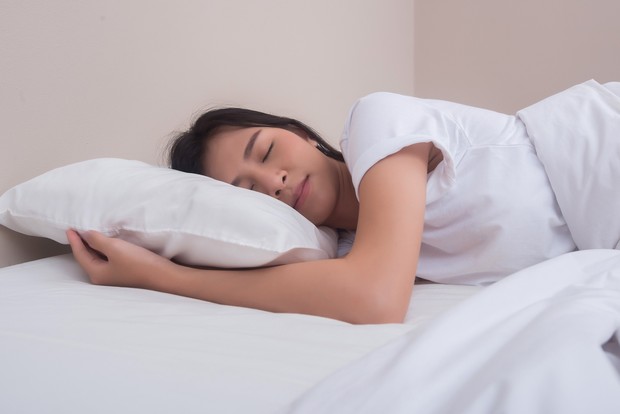 Rarely change pillowcases / freepik.com / jcomp
Dirty pillowcases can cause acne breakouts and even make them worse. Whatever the material of your pillowcase, if you don't change it regularly, dust, bacteria, and sweat will accumulate. Especially if it is made of cotton, silk or satin.
In addition, the oil from your hair will also stick to the surface of the pillowcase and it can move to your face. When the pillow touches your face, all the dirt trapped in the pillowcase will stick to the cheeks and clog the pores.
The longer the facial pores are blocked by the pile of dirt, it will lead to infection and inflammation of the pimple. Well, to avoid breakout, try to change your pillowcases and bed linen regularly at least once a week.
3. Always Touch the Face Area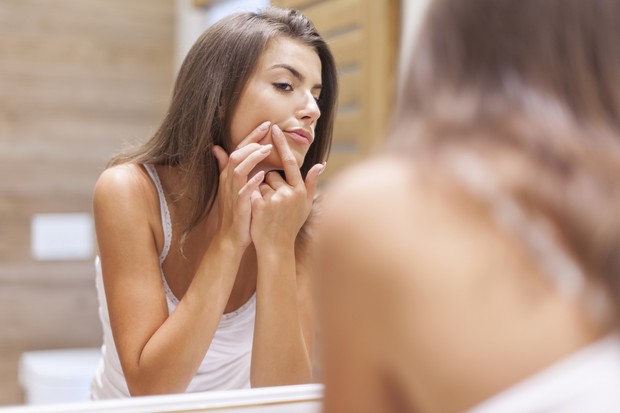 Touching face / freepik.com / gpointstudio
Although touching your face with your hands isn't a big trigger for acne, sometimes touching your face can actually make your acne worse. Your hands touch various objects almost all the time which allows all the dirt and bacteria on the objects you touch to transfer to your hands.
When you touch your face, especially on the pimple area, the bacteria that collects on your hands can go deeper into the skin when you touch the pimple with dirty hands. The entry of these bacteria triggers an infection because the clogged skin pores make the area around the pimple red and inflamed. In addition to getting more inflamed, touching your face too often can cause breakouts because the bacteria from the pimples you touch can spread to the area around your face and worsen your skin condition.
_______________
Want to be one of the readers who can take part in various exciting events at Beautynesia? Come on, join the Beautynesia reader community, B-Nation. The method REGISTER HERE!
(laugh/laugh)
.