Suara.com – Sambal matah is made from the taste of shallots, lemongrass, and fragrant coconut oil. So that it tastes delicious and amazingly delicious, you can follow the following anti-fail sambal matah recipe at home.
Come on, take a peek at the recipe for sambal matah, which is very easy, reported from the YouTube channel Willgoz Kitchen, especially the video entitled "ANTI FAILURE MATAH Sambal RECIPES!", Tuesday (09/11/2021). Guaranteed easy and very practical!
Sambal Matah Ingredients Needed
200 grams of red onion
1 clove of garlic
10 fresh lime leaves
6-10 red chilies or according to taste
3 lemongrass stalks white part
2-3 lime juice or lime according to taste
5 grams of shrimp paste or 1 tsp of shrimp paste
1 tsp sugar
1/2 tsp salt
1/2 tsp flavoring
50 ml coconut oil (required)
25 grams of kecombrang (optional)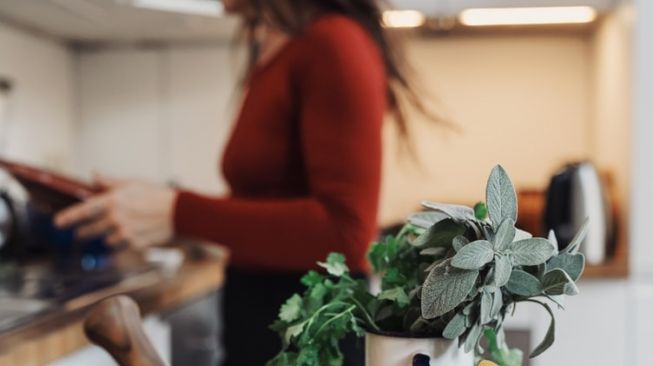 How to Make Sambal Matah
Also Read:
The Easiest Tomato Sauce Recipe, Very Practical, Can Last 3 Days
Cook the terasi first with coconut oil.
Finely chop the lemongrass stalks as the main flavor. Coarsely chop the garlic. Mix with the shrimp paste that has been sauteed first.
Cook over low heat and do not let the garlic turn brown.
Finely chop the whole onion. Put it in a plate.
Thinly slice the lime leaves and remove the bones. Combine with red onion.
Thinly slice cayenne pepper according to taste and combine with red onion and lime leaves.
Squeeze lime or lime over the sambal matah mixture
Sprinkle salt, sugar, and seasoning over the sambal matah.
Pour the stir-fried shrimp paste, garlic, and lemongrass on top.
Stir and mix well all the chili ingredients.
Sambal matah is ready to be eaten with warm rice and favorite side dishes. Maknyuss!
It's easy, right, the original Balinese sambal matah recipe that you can make yourself in the kitchen at home? Interested in trying the original sambal matah and it tastes amazing? Come on, immediately make an easy sambal matah and become the perfect dining companion!
Contributors: Yulia Kartika Dewi
.