Suara.com – Clubhouse introduced a new feature called Pinned Links, to make it easier for Clubhousers to introduce or promote something.
Pinned Links allows Clubhousers to list a link at the top of the current room.
If you're a moderator in a room, just click the "…" menu at the top right, then click "Pinned Links".
Any moderator in the room can change or remove the link at any time.
Also Read:
Update, Clubhouse Presents New Features Music Audio Mode and Development of Search Features
Pinned Links are external links that can be shared with Clubhousers in a room.
The link is listed at the top of the stage in a room.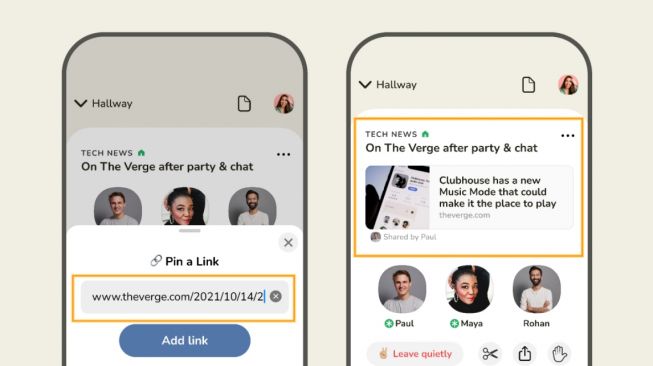 Creators can share links to content, photos, videos and more that can help Clubhousers better understand the context of an in-room discussion.
Links on most websites (such as articles, videos and songs) can be listed in the Clubhouse.
If a link is deemed unsafe, moderators cannot include the link in their room (for example, spam links).
Also Read:
24 Hours Fun Chat Discuss World Mental Health Day with Clubhouse Creators
However, some websites are not endorsed by Clubhouse, so Clubhousers cannot include those links in Clubhouse rooms.
.