Beauties, you have a lot of jeans in your wardrobe and they are no longer used? I want to throw it away but love. Instead of throwing your jeans away, why don't you just use your jeans for useful and useful items. Beauties. You can try this creative idea from used jeans. What did you do? Come on, see the following article!
1. Pouch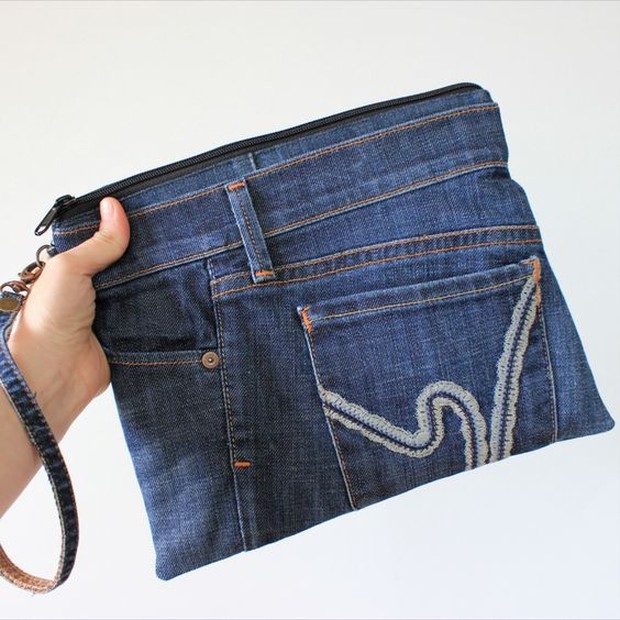 Pouch of unused jeans/photo: id.pinterest.com/ZinaNatko
Pouch is a place to store small objects, pouch can also be used to store your cosmetics, you know Beauties. If you have used or unused jeans, you can make your own pouch from jeans. The shape can be adjusted to your liking.
You can choose the top or waist area of ​​the jeans to make pouch Beauties. Shape the pattern and cut it to the desired size. Sew the sides of the denim and attach the zipper for closure. Then sew the sides and it's done pouch to store your beauty tools Beauties. To beautify pouch, you can add a side strap to make it easier for you to carry it.
2. Pocket Organizer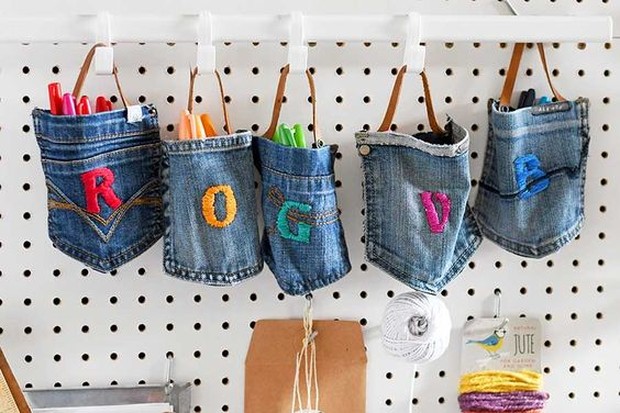 Hanging pocket organizer from the back pocket of used jeans/photo : id.pinterest.com/Pillarboxblue
You can use unused jeans as a hanging pocket organizer. You can use the back pocket of used Beauties jeans. Cut the pocket of the jeans, then add glue or a hook so that it can be hung in an easy-to-see place like the wall in your room. You can use this beautiful and unique bag to store organizer, such as pencils, pens, scissors, rulers, even makeup tools. Pocket organizer from these used jeans, you can make your room and room more tidy, right? Beauties?
3. Cup Mat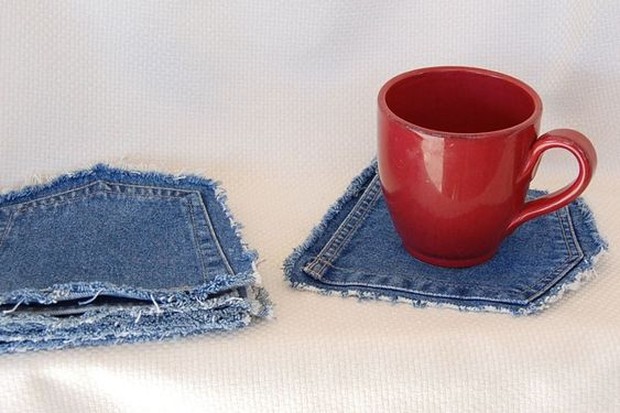 Placemats or coasters from unused jeans/photo: id.pinterest.com/shareably.net
When you put a glass on the dining table filled with cold, hot, or sweet water, it will often become wet and sticky. In addition, the glass that you put on the dining table will give spots and stains that stick to the dining table. Therefore, you need to use coasters as a complement to your household appliances.
No need to buy expensive Beauties. You can make coasters only with unused jeans, you know. You only need to prepare jeans that have been cut into squares or rounds, then trim the sides by sewing to make it look neat.
4. Sling Bag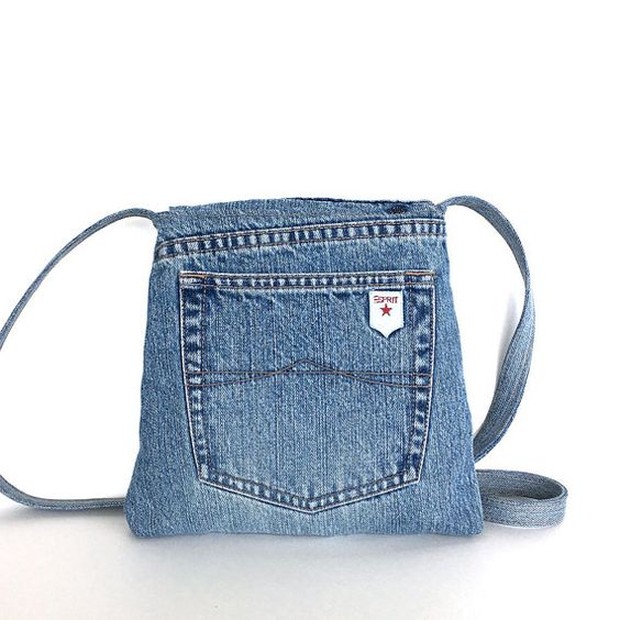 Cool and cute sling bag made from unused jeans/photo : id.pinterest.com/s-media-cache-ak0.pinimg.com
Want to buy sling bag to travel Beauties? Don't worry, you can make your own mini sling bag from unused jeans. You don't need to spend a lot of money to have a mini sling bag. Because this jeans mini sling bag is no less cool and cool for you to wear Beauties.
To make a mini sling bag, all you need is unused jeans, thread and a needle. Cut the top of the jeans, using the back or the one with the pockets, then fold the fabric in half, sew the pleats from the inside to join the two pockets, add a zipper at the top to close the bag, then decorate your bag with the accessories you want. You can also add a rope from the rest of the jeans material to make it easier for you to carry sling bag.
So, if you have jeans that are no longer used, make good use of it, Beauties. So that the environment is not polluted with existing waste.
Want to be one of the readers who can take part in various exciting events at Beautynesia? Let's join the Beautynesia reader community B-Nation. The method REGISTER HERE!
(shelf/shelf)
.