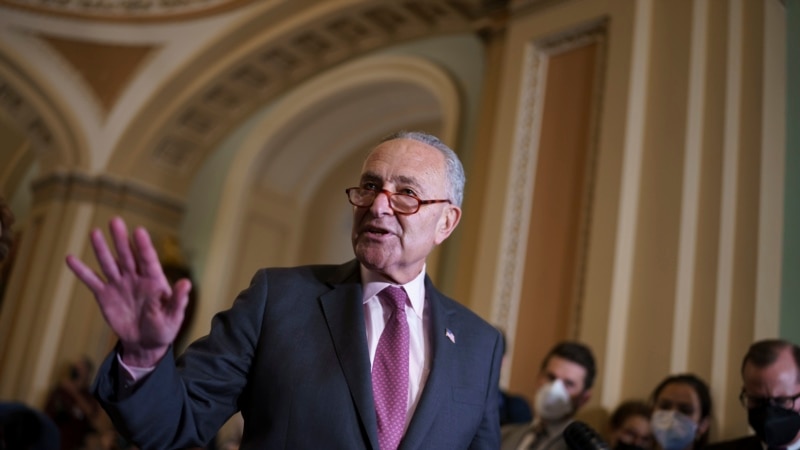 The US Congress voted Thursday on a temporary funding measure to prevent a partial shutdown of the federal government's operations at midnight.
The U.S. Senate first held a vote before sending the bill to the House of Representatives, and finally to the White House for signature by President Joe Biden.
Senate majority leader Chuck Schumer said the bill would maintain current funding levels in all government agencies until Dec. 3.
It also includes $6.3 billion to help resettle Afghan refugees who moved to the US after Washington ended its two-decade war in Afghanistan last month, as well as $28.6 billion to help eastern and southern states recover from devastating storms, and states in the west ravaged by wildfires.
The House of Representatives Thursday also voted on a trillion-dollar infrastructure plan to repair aging roads and bridges and expand broadband internet services across the United States.
House Speaker Nancy Pelosi plans to go ahead with the vote even though some progressive Democrats have pledged to vote against until they get assurances from moderate Democrats and two senators, Joe Manchin and Kyrsten Cinema, will also support a separate and much larger move to expand state social security program.
"We are on track to win the vote" on the infrastructure plan, Pelosi told reporters on Thursday morning. The bipartisan bill was approved by the US Senate.
Republicans in the Senate earlier this week blocked part of another move to avoid a possible partial shutdown of the federal government's operations because it includes a provision to suspend the long-term US debt limit, in which they try to force Democrats to enact their own rules without Republican support.
But Senate Republican leader Mitch McConnell said Republicans would support a move related only to a funding package to keep the government operating through the new fiscal year starting Friday.
There have been 21 partial shutdowns of US government operations since 1976, including three during President Donald Trump's four-year White House term. [mg/jm]
.