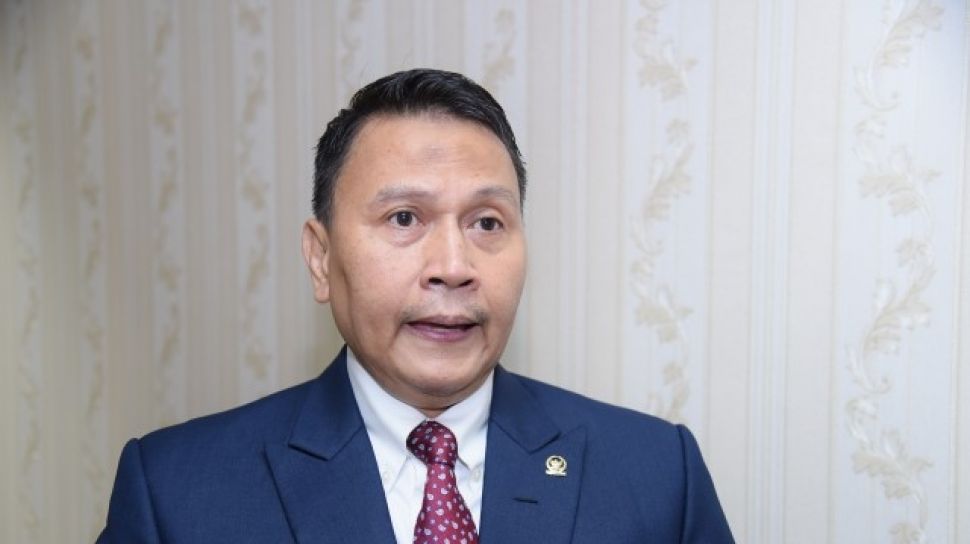 Suara.com – Member of Commission II of the DPR PKS Faction, Mardani Ali Sera, said that the proposal regarding high-ranking TNI and Polri officers to become acting regional heads must be carefully considered. The experience of ABRI's dual function in the past, said Mardani, should be a lesson.
"There are differences in the DNA of service between civilians and TNI-Polri colleagues. Acting for a long time is very dangerous for the stability and quality of public services," Mardani said to reporters, Tuesday (28/9/2021).
Mardani suggested that regional head officials for the transition period to the 2024 simultaneous regional elections should be taken from the ministry rather than appointing high-ranking TNI and Polri officers.
"It is better to take it from another ministry if there is less that is still under the Menkopolhukam clump," said Mardani.
Also Read:
Viral Acting Governor of South Sulawesi Uploads Sassy Writings for the Miserly Mosque Management on Facebook
Mardani said that the head of the region as a result of direct elections is a symbol of civil supremacy and is the main product of reform. The reason for the transition, which is a technical election problem, said Mardani, should not violate the principle of civil supremacy.
"Being part of the reform mandate is improving the management of the TNI-Polri by no longer involving them in practical politics, including involvement in the executive. Reforms make us grow and move forward, never ignore and forget this spirit," said Mardani.
"Pak Jokowi as president who won the 2014 election with the support of civil society groups, must continue to maintain the mandate of reform," he said.
Worried about Reduced Resources
The House of Representatives (DPR) is worried that the resources in the TNI and Polri will be reduced, as the high-ranking officers of the two agencies may become the acting regional heads.
Also Read:
Praise Jokowi's Work to Overcome the Covid Pandemic, Fadjroel: Policies Rely On People's Aspirations
It is known that the presence of the Acting Head in the area is needed. Considering that there will be a vacancy of regional heads as the Pilkada is held simultaneously in 2024.
A total of 101 regional heads will expire in 2022. Meanwhile, in 2023, there are 171 regional heads who will expire.
"Because later it will reduce the resources in the TNI-Polri if all of them are then given to the TNI-Polri," said Dasco at the Parliament Complex, Jakarta, Monday (27/9/2021).
Therefore, Dasco asked the government to examine more deeply the opportunities for high-ranking officers in the TNI-Polri to fill the vacant positions of regional heads.
"I think there may be, but communicate it. And I think an in-depth study is important before making a decision like this," said Dasco.
.