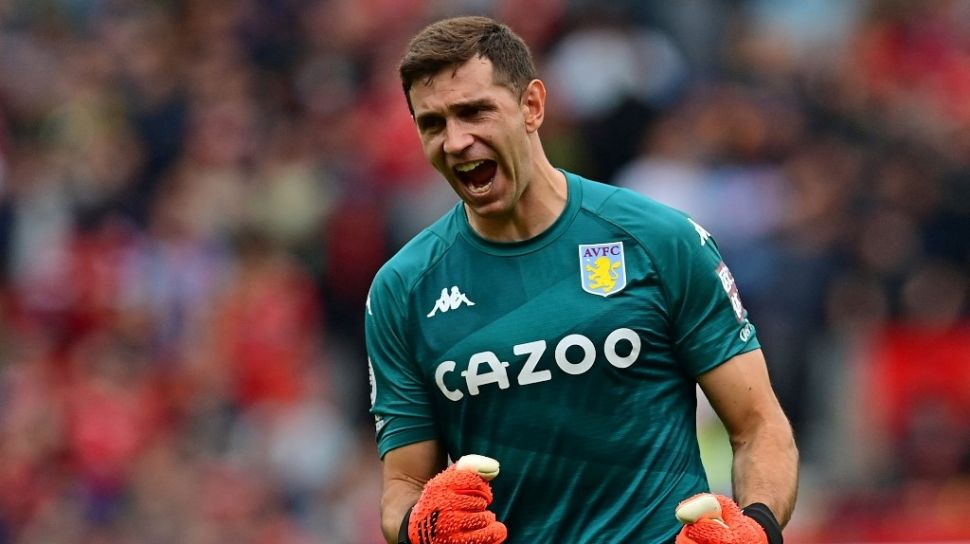 Suara.com – Aston Villa goalkeeper Emi Martinez and Tottenham duo Cristian Romero and Giovani Lo Celso have been called up by Argentina for the 2022 World Cup qualifiers in South America in October, although the South American nation remains on England's red list.
Premier League clubs agreed not to allow South American players to travel to represent their country at the international break last month due to quarantine rules.
Starting Friday, the three players will be allowed to enter Argentina if they are fully vaccinated and their test results come back negative for COVID-19.
However, they are required to undergo a 10-day quarantine process after returning to the UK.
Coach Lionel Scaloni has named all three players in Argentina's squad for the World Cup Qualifiers against Paraguay, Uruguay and Peru, with the last game being played on 15 October.
Villa will return to Premier League action against Wolves on 16 October, while Spurs will travel to Newcastle on 17 October.
During the previous international break, Villa allowed Martinez and compatriot Emi Buendia to join Argentina.
Meanwhile, two Spurs players were not allowed to serve country duty, but both ignored their club bans and went on to defend Argentina anyway.
Lo Celso and Romero have received hefty fines for disobeying the club's orders.
Argentina's World Cup Qualifier match against Brazil in Sao Paulo last month was called off after health officials forcibly stopped the match for accusing some Team Tango players of violating COVID-19 health regulations.
[Antara]
.