Suara.com – Music is considered a universal instrument that is very effective in conveying messages to its listeners. This has also prompted the Pancasila Ideology Development Agency (BPIP) to hold a National Music Review in the context of Disseminating Pancasila Values.
This event aims to socialize and instill the values ​​of Pancasila to the younger generation through the media of music.
In 2021, the National Music Surgery will be held in four regions, namely Banten, Central Java, East Java and North Sumatra. A year earlier, a similar event was held at UI Depok Campus and Padjadjaran University Bandung.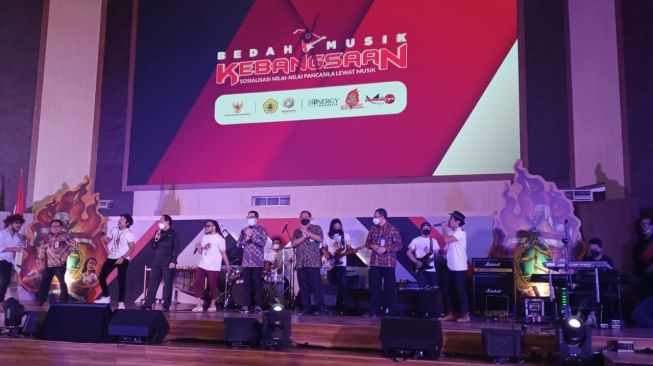 This event was initiated by BPIP in collaboration with Synergy for Indonesia and Indonesia Care. This collaboration later gave birth to a national-themed music album entitled Nyanyian Rumah Indonesia.
Also Read:
Mount Bromo Jazz 2021 Becomes a Benchmark for Organizing Music Concerts in the Midst of a Pandemic
Synergy for Indonesia is a youth community that focuses on the movement to build the spirit of nationalism. This community was initiated by Ahmad Doli Kurnia Tandjung who is also the executive producer and lyricist of one of the songs in the album Nyanyian Rumah Indonesia.
Indonesia Care is a social movement driven by music artists, art workers and practitioners from various fields who have a common vision to care about national conditions.
One of the initiators of Indonesia Care is Pay Burman who is known as a senior musician, former guitarist of Slank who is now a member of the BIP Band. He is also known as a music producer who has created many hits of music in Indonesia.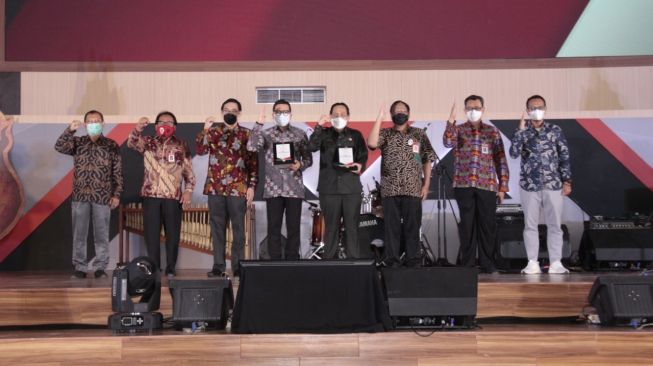 The music artists who will perform include: Shanna Shannon, Conrad Good
Vibration and Slag Band, they will perform five national anthems with three of them being the re-arranged national anthem; Children of the Nation (created by Ahmad Doli Kurnia and Pay Burman), Seduction of Coconut Island, Build Youth, From Sabang to Merauke, and Indonesia is Our Home.
The activity will be held in a hybrid seminar format by inviting 50 participants in person and 500 people online.
Also Read:
6 Large-Scale Activities Allowed by the Government, Concerts to Wedding Parties
Activities at Sultan Ageng Tirtayasa University were attended by:
1. Chairman of Commission II of the House of Representatives/Founder of Sinergy for Indonesia, Dr. H. Ahmad Doli Kurnia
Tandjung,S.Si., M.T.
2. Deputy Head of BPIP, Prof. Dr. Haryono M.Pd.
3. Plt. Main Secretary of BPIP, Dr. Drs. Karjono, SH, M. Hum.
4. Rector of Sultan Ageng Tirtayasa University, Prof. Dr. H. Fatah Sulaiman, ST., MT.
5. Expert in Public & Political Policy / Lecturer at Sultan Ageng Tirtayasa University, DR.
HaritsHijrah Wicaksana, S.SOS., M.Si.
.