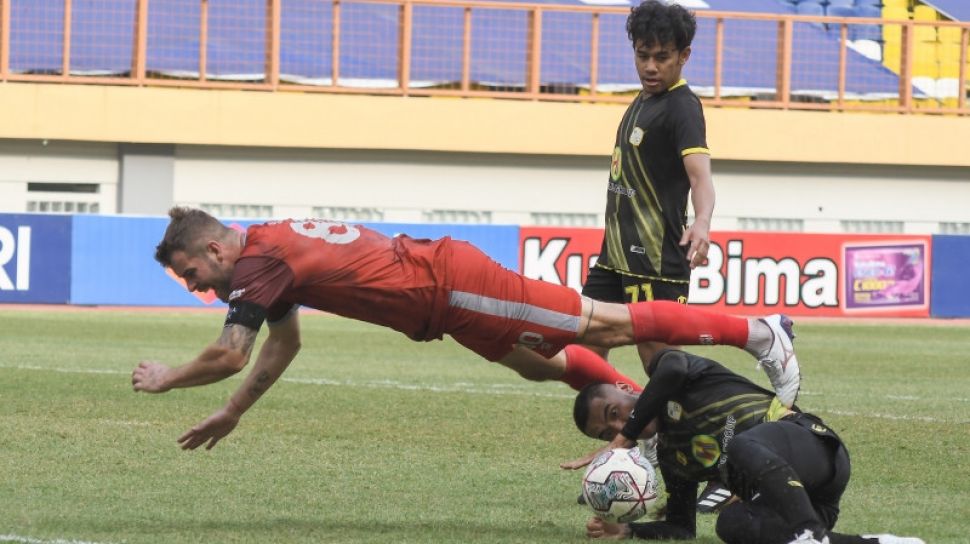 Suara.com – Barito Putera coach Djadjang Nurdjaman who is familiarly called Djanur said that his determination and desire to win was the key to his team's success in winning the match against PSM Makassar.
In the fifth week of the 2021 Liga 1 match which was held at the Wibawa Mukti Stadium, Cikarang, Bekasi, West Java, Monday, Barito Putera was beaten 0-2 by PSM.
"The key is that players have the determination and desire to win," said Djanur, during a press conference after the match, Monday (27/8/2021) night.
Djanur is grateful that Barito Putera was finally able to break the ice in the fifth week of the 2021 Liga 1 match, after four matches he only drew and lost three times.
Also Read:
Equally Tough, Persib and Tira Persikabo Must Be Satisfied Sharing Points at Wibawa Mukti
"Let us all, players and officials be grateful to Allah SWT. I appreciate the hard work of players with sufficient discipline and determination to win," he said as reported by Antara.
The victory, he admitted, was also to answer the fans' criticism because Laskar Antasari had not won in the four matches he had played.
Djanur considered the fans' criticism as reasonable as a form of love for his proud team and definitely waiting for victory.
However, he asked the fans to be patient because the Barito Putera players have worked hard in every match played.
"Criticism is not a problem, instead it is used as motivation. We are nothing without fans," said Djanur.
Also Read:
Persija often conceded goals when winning, Marco Motta: Hopefully it won't happen again
With these results, Barito Putera rose to the 14th position, while PSM Makassar dropped to the fifth position.
.