Newsdelivers.com
–
It's definitely not complete without the presence of sauce, when it's time snacking time ya, Beauties?
You also need to know, here, so you don't get bored with the same sauce variants, Beautynesia has a new sauce recommendation! The moment to eat a snack with a rich variety of flavors doesn't even have to wait to have to go to a restaurant first!
Well, the four variants of the sauce are from PT Heinz ABC Indonesia (Kraft Heinz Indonesia), which is one of the leading food and beverage companies in Indonesia. Not long ago, officially launched its worldwide sauce brand*) namely Heinz.
Listen, let's have a variety of sauces: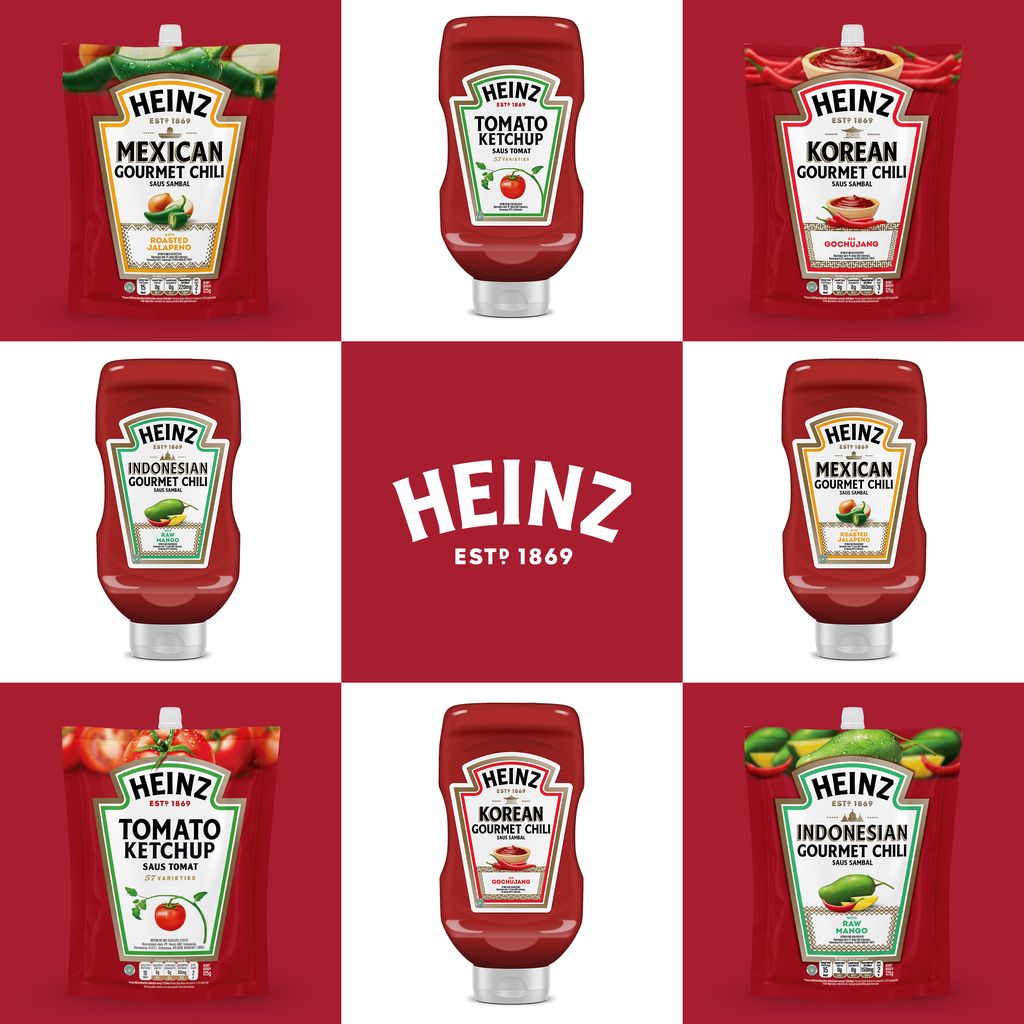 Heinz Indonesia/ Photo: Doc. Heinz
• Heinz Tomato Ketchup, a tomato sauce that has an iconic taste since 1869. No preservatives, no synthetic dyes, no flavor enhancers, and no artificial sweeteners.
• Heinz Indonesian Gourmet Chili with Raw Mango, chili sauce with the sensation of young mango which gives a spicy, savory and fresh taste.
• Heinz Korean Gourmet Chili ala Gochujang, a typical Korean gochujang sambal sauce that gives a unique sensation with a sweet spicy taste.
• Heinz Mexican Gourmet Chili with Roasted Jalapeno, chili sauce with roasted Mexican jalapeno chili that gives a spicy sensation with a unique smokey taste.
"Kraft Heinz Indonesia is committed to always improving the culinary experience of Indonesian consumers. Currently, international food trends are very well received by consumers, therefore Heinz is present in Indonesia as a sauce brand that will be an exciting partner for international foods that consumers love," said Steven Debrabandere as Managing Director of Kraft Heinz Indonesia and Papua New Guinea at the Heinz launch event, Thursday (23/9).
So you want to try them all, Beauties?
Where to Buy?
The good news is that Heinz products are available nationwide at modern supermarkets or at the Heinz ABC Official Store on e-commerce Shopee and Tokopedia. It consists of a 325g upside-down bottle at a price of Rp. 20 thousand and a 125g pouch at a price of Rp. 9 thousand.
Heinz and Goods . Collaboration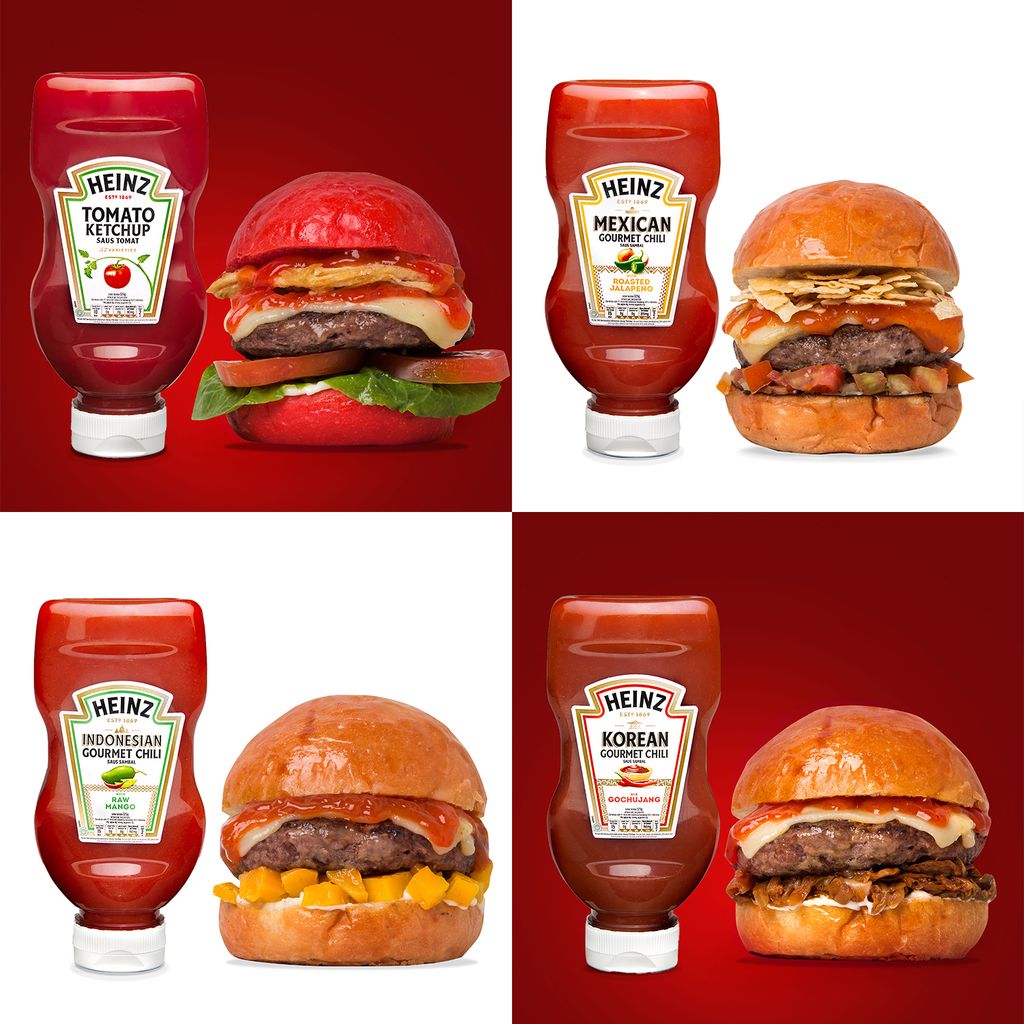 Heinz x Good / Photo: Doc. Heinz
Interestingly, as a celebration of Heinz's presence in Indonesia, Kraft Heinz collaborated with Goods through a gourmet burger and merchandise menu, you know, Beauties.
Menu This collaboration consists of a ready-to-eat burger and a Do It Yourself burger that you can make yourself at home. That's great, right?
Catat, ya! Heinz dan Goods Burger menghadirkan Heinz Tomato Ketchup x The 57 Burger, Heinz Indonesian Gourmet Chili x The Mango 'n Spicy Burger, Heinz Korean Gourmet Chili x K-GO Burger, Heinz Mexican Gourmet Chili x SMOKY JLPO Burger.
Suitable for those of you who like to explore new flavors. The entire menu will be available at Goods Burger outlets in Panglima Polim and Pondok Indah Mall at the end of September 2021, also through online delivery services.
It didn't stop there, Heinz also collaborated with The Goods Dept. to launch Heinz merchandise, namely exclusive T-shirts and tote bags.
In October 2021, this merchandise will be available at The Goods Dept's official online and offline stores, as well as Heinz ABC's official e-commerce stores at Tokopedia and Shopee. Don't miss it, here!
*) Sold in more than 23 countries
(fip / fip)
.