Newsdelivers.com
–
When you hear the name Versace, what comes to your mind Beauties? Sexy? Jennifer Lopez? Or the tragedy that befell its founder, Gianni? These three things have indeed become part of the history of the existence of the label bearing the Medusa head logo. Despite the dark history that surrounds it, Versace has become one of the respected luxury fashion labels. Both in terms of design and business. There may even be some who don't know, Versace's influence has reached the realm of technology, especially Google. Curious? Here are some interesting facts about Versace.
Versace and Medusa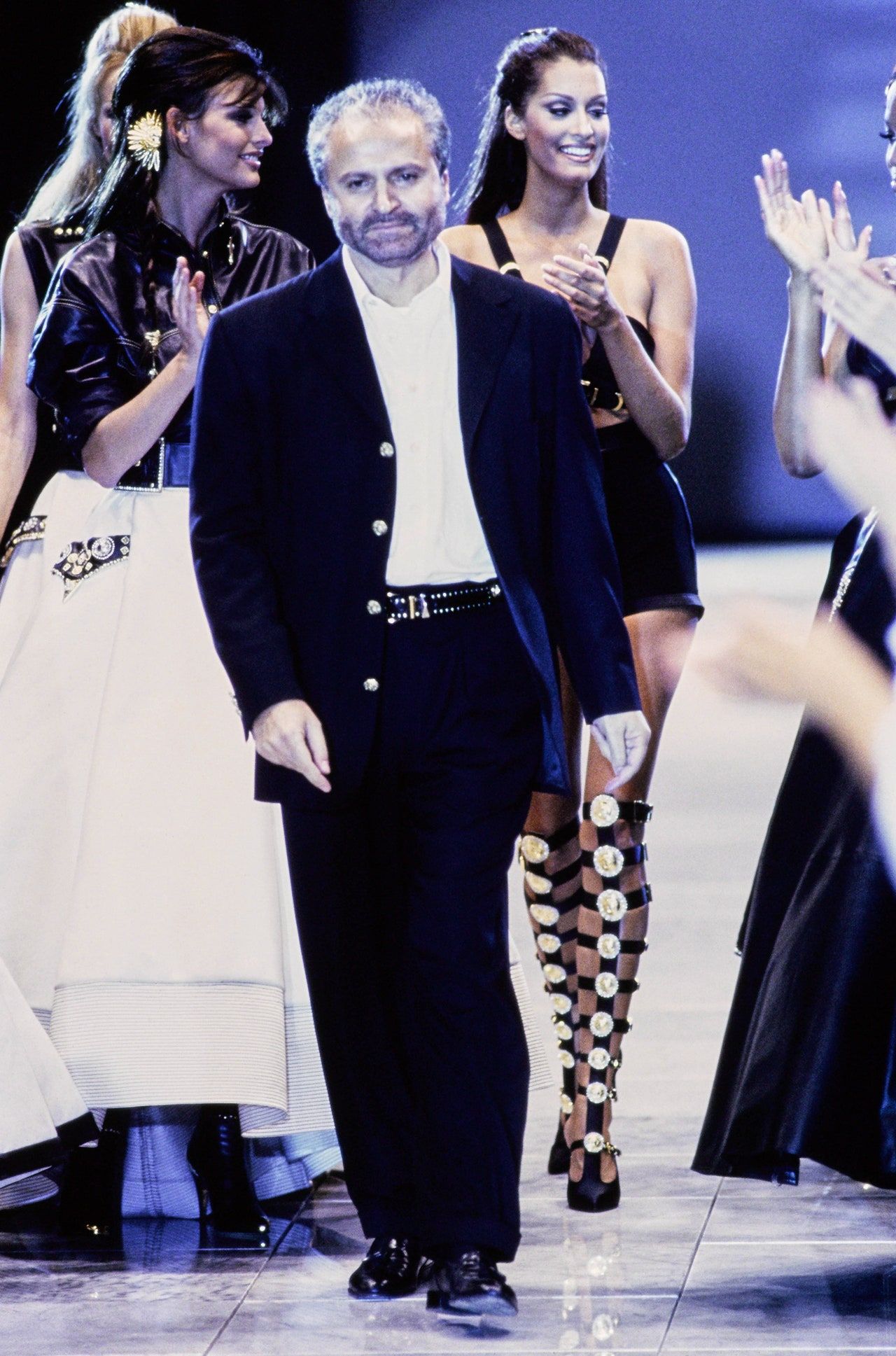 Gianni Versace / Photo: Conde Nast Archive / Vogue
Gianni Versace was born in Reggio, Calabria, Italy on December 2, 1946. Born to a mother who is a tailor, he has been interested in fashion since childhood. In 1978, he founded the Versace label in Milan. The symbol of Medusa's head was chosen as the logo because it was inspired by an image he often encountered on the floor where he played as a child. In addition, the character of Medusa, which is described as being able to bring everyone to their knees, is also the character that Gianni wants from his design.
The First Fashion Label To Invite Celebrities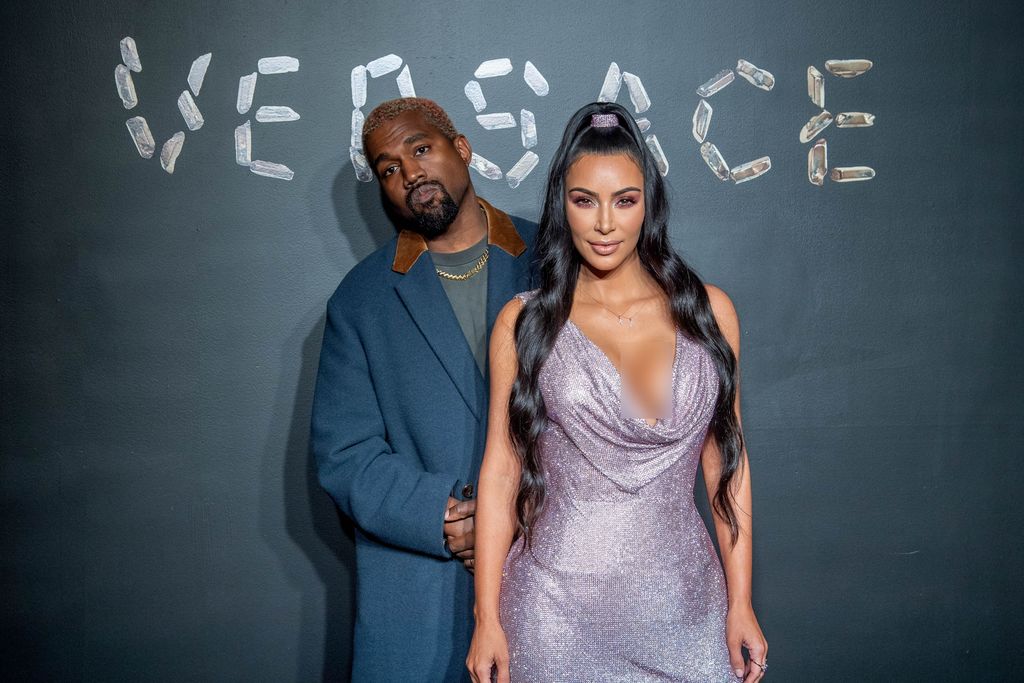 NEW YORK, NEW YORK – DECEMBER 02: Kanye West and Kim Kardashian West attend the the Versace fall 2019 fashion show at the American Stock Exchange Building in lower Manhattan on December 02, 2018 in New York City. (Photo by Roy Rochlin/Getty Images)/ Foto: Roy Rochlin/Getty Images
In the '80s and '90s, the fashion and entertainment industries were not as closely intertwined as they are today. Fashion show still only attended by journalists, retail industry players and clients from socialite circles. Gianni was one of the first designers to dare to invite celebrities to the event fashion show nya. A number of celebrities who have attended include Elton John, Sting to Madonna.
Controversy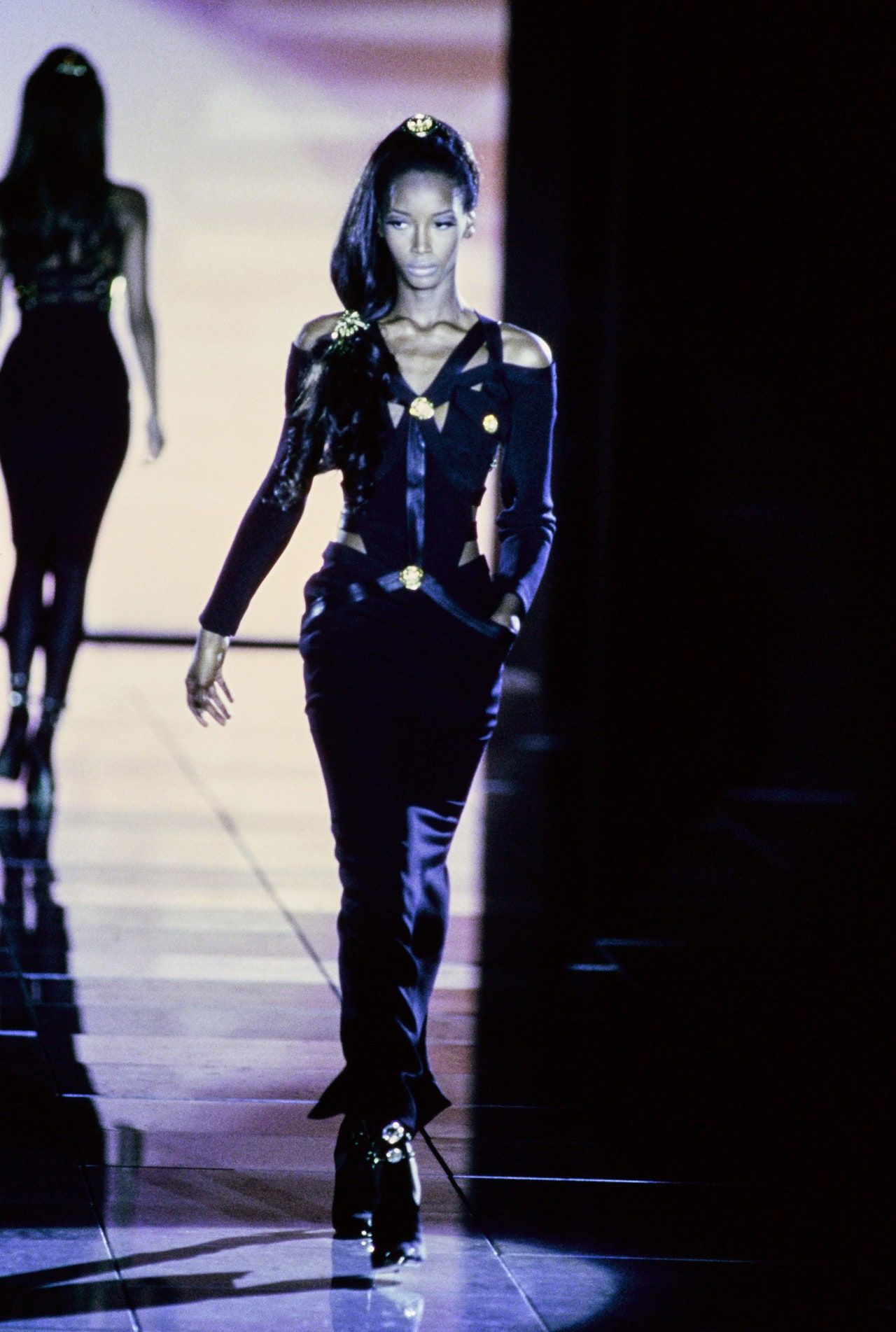 Versace Fall 1992/ Foto: Conde Nast Archive/Vogue
Versace's sexy and sensual design style, although admired, often causes controversy. Like at the 1992 fall collection show, which Gianni referred to as Miss S&M. The public was surprised how a luxury fashion label could make taboo and vulgar things a design inspiration. In this collection, in addition to a row of classic skirt suits, accented black dresses were also featured harness and buckles.
Murder Tragedy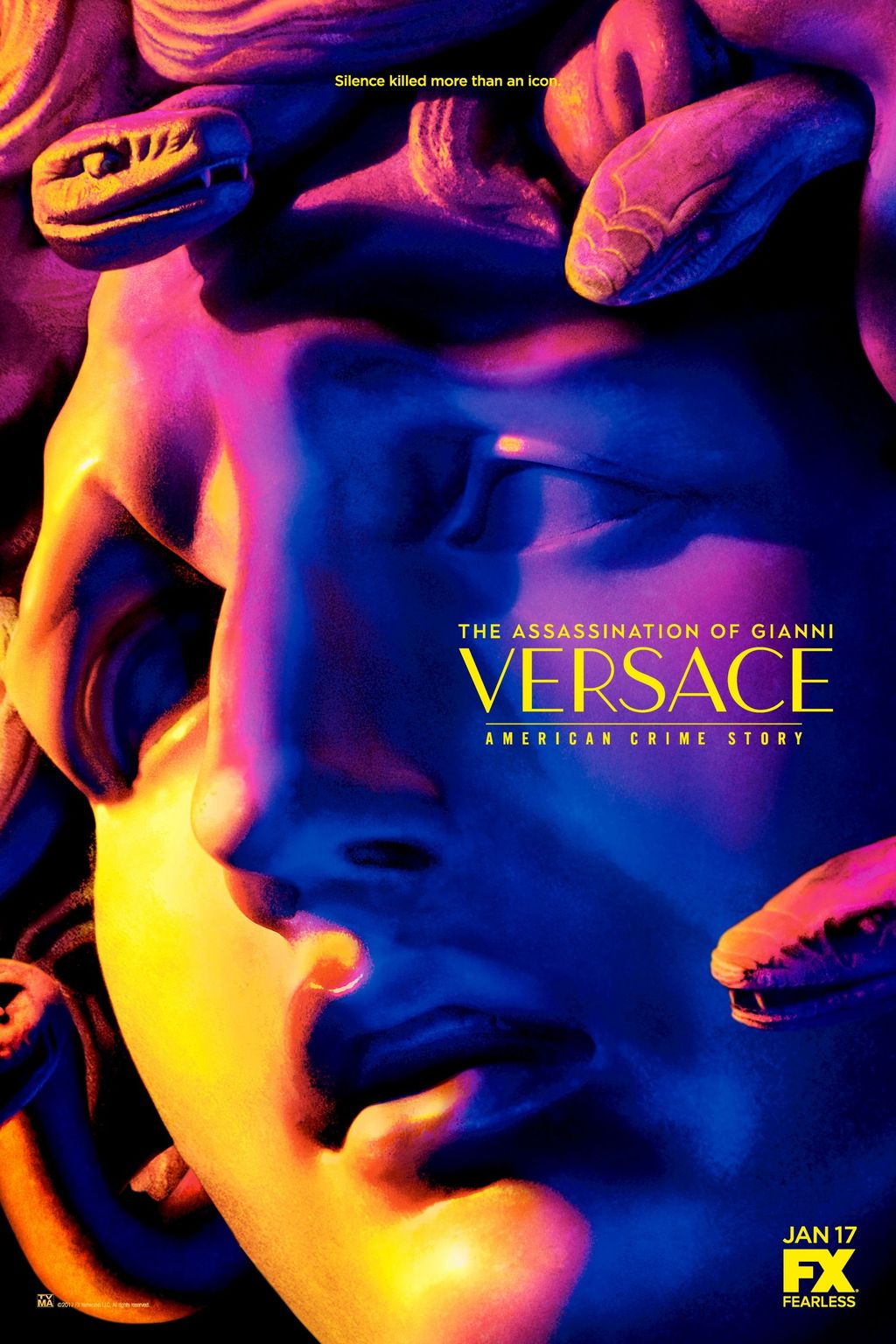 The Assassination of Gianni Versace/ Foto: Netflix
In 1997, tragedy struck the Versace family. Gianni is the victim of a murder committed by Andrew Cunanan. Gianni was shot in front of his own home in Miami, United States. Before he died, Gianni had actually been diagnosed with ear cancer. He has even drafted a will in which he bequeathed a 50 percent ownership stake to his niece, Allegra, who is also the daughter of Donatella.
After Gianni's death, Donatella was lined up to become creative director until now. The tragedy was brought up in the American Crime Story series directed by Ryan Murphy.
Jennifer Lopez's dress and her birthday Google Images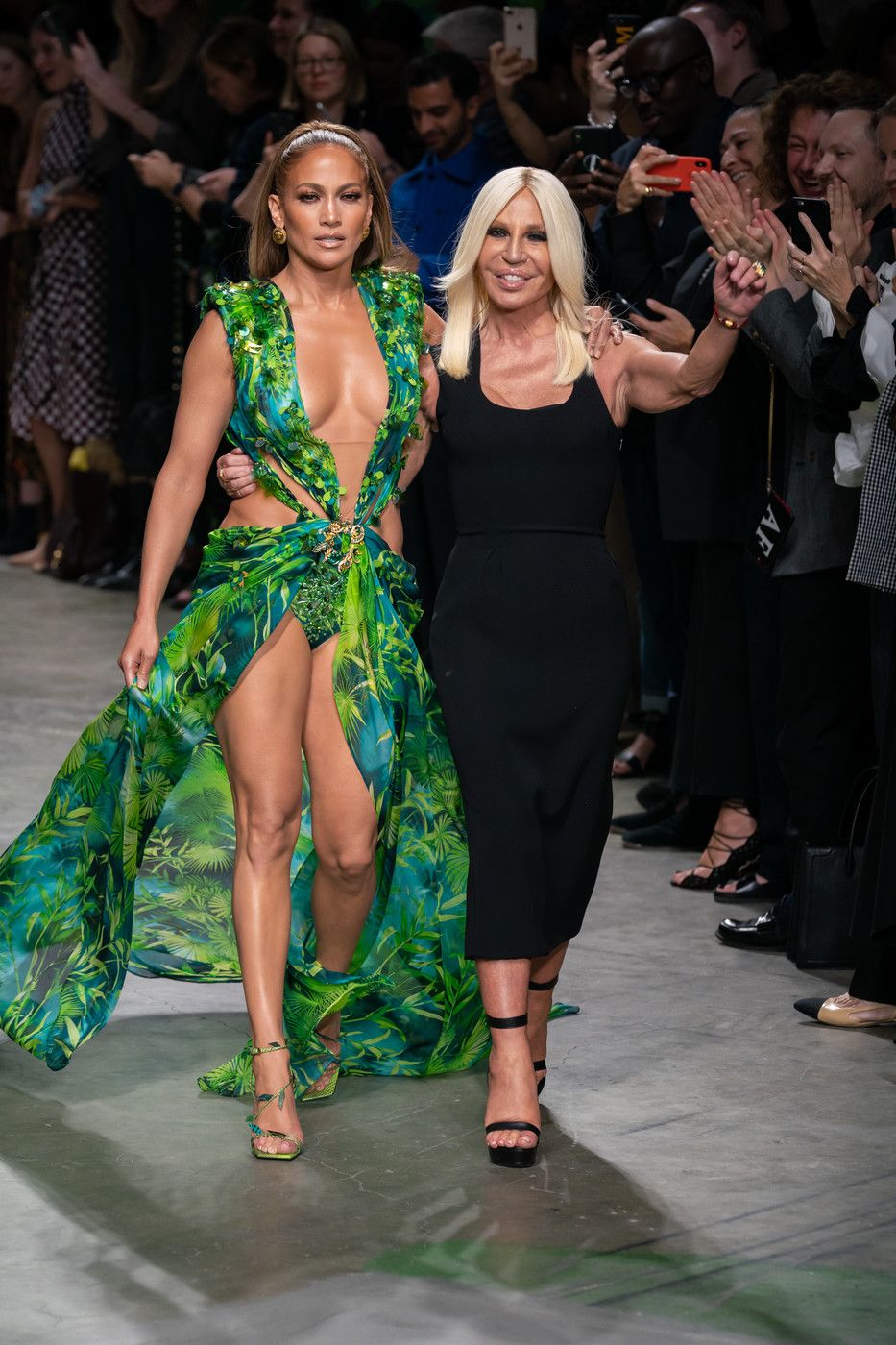 Versace Spring/Summer 2020/ Foto: livingly.com/IMAXtree
During his leadership, Donatella had difficulties in continuing the success of the late Gianni. But at the 2000 Grammy Award, it will be a historic moment as well as a turning point for this fashion house. Jennifer Lopez appeared to steal the show when appearing in red carpet wearing a dress decorated with floral motifs. p cut dresslunging neckline and high cleavage immediately became a phenomenon in itself. Because of the high number of searches on Google's pages, the company came up with the idea to create an image search feature. The Diva also had time to walk in the fashion show collection spring/summer 2020 then wore an updated version of her iconic gown.
Changes in Business Structure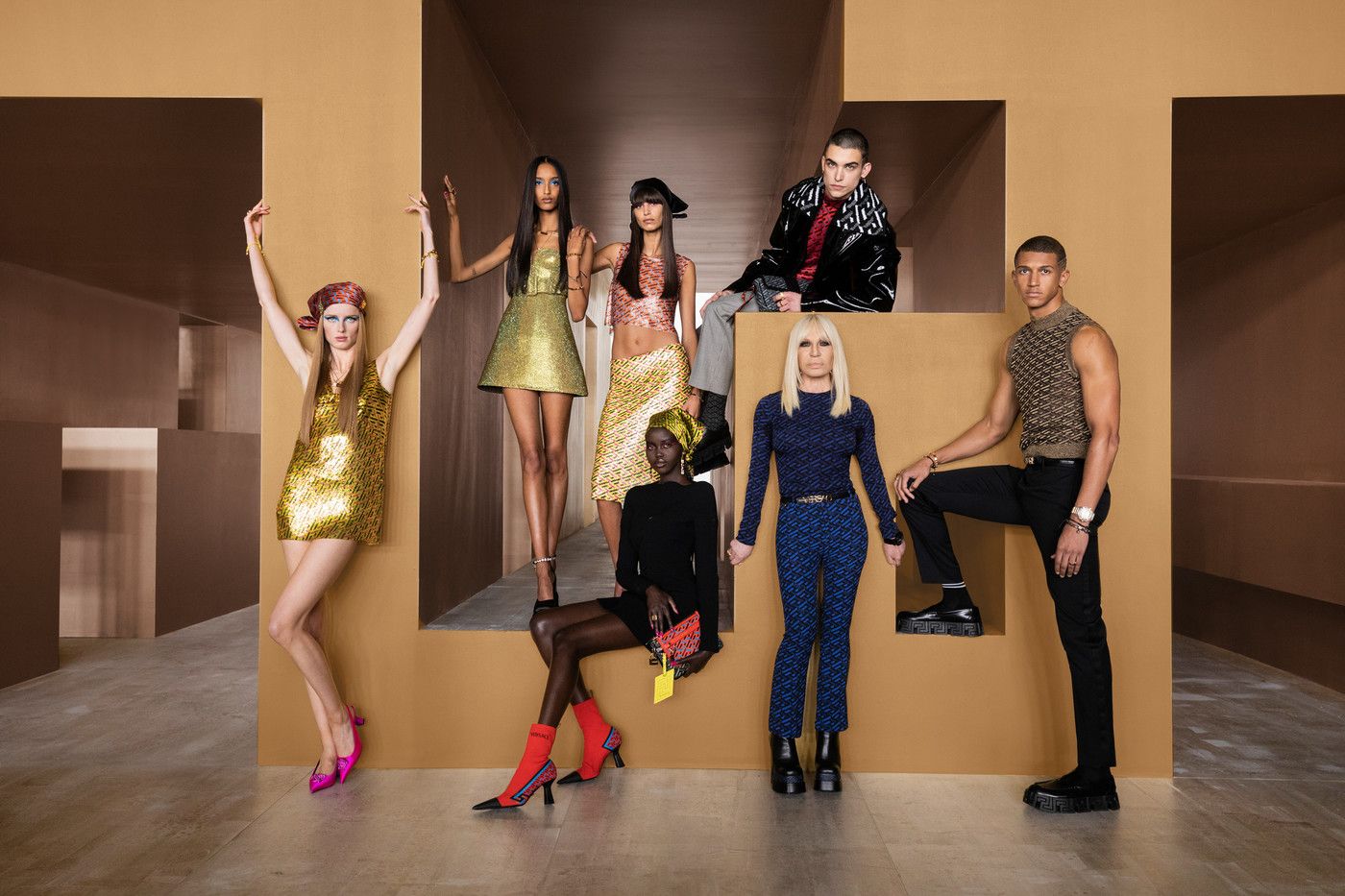 Versace Fall/Winter 2021/ Foto: livingly.com/IMAXtree
Versace is no longer completely a family business. In 2018, Michael Kors bought full ownership of the label. A year later, Michael Kors, Versace and Jimmy Choo founded a group of companies called Capri Holdings.
Stop Using Animal Fur Material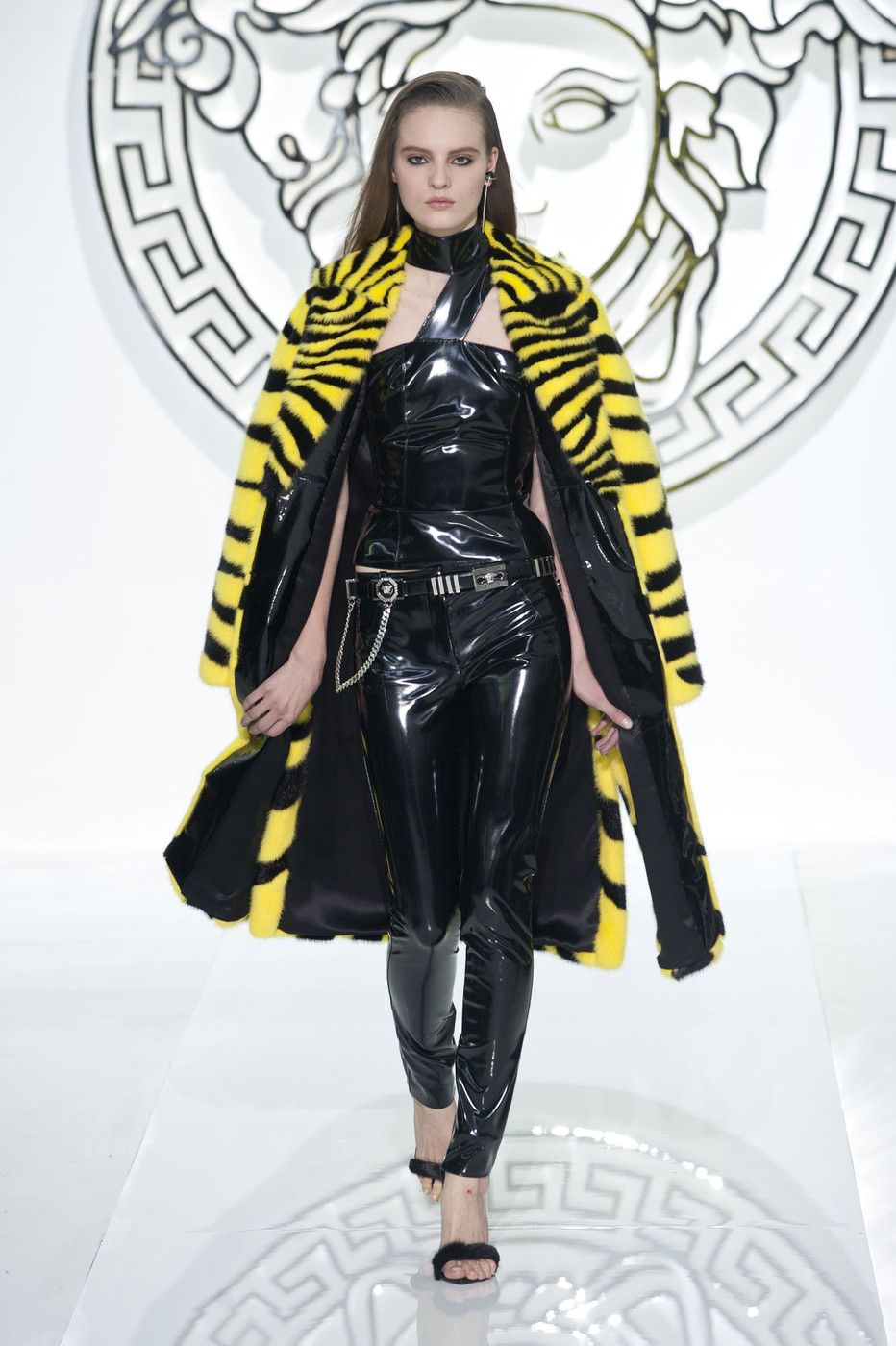 Versace Fall/Winter 2013/ Foto: livingly.com/IMAXtree
As a label that carries a glamorous style design, animal fur material had become part of its collection. But in 2018, Versace announced it would stop using animal hair in its designs.
Want to be one of the readers who can take part in various exciting events at Beautynesia? Let's join the Beautynesia reader community B-Nation. The method REGISTER HERE!
(shelf/shelf)
.