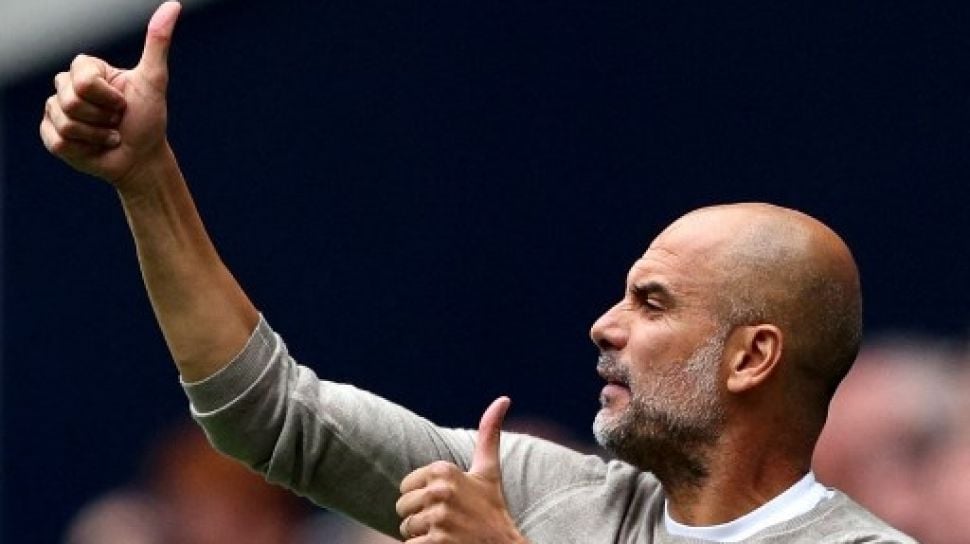 Suara.com – Pep Guardiola set a record as Manchester City manager with the most wins of all time after beating Chelsea 1-0 in the Premier League at Stamford Bridge, London, Saturday.
It was Guardiola's 221st win with City, surpassing the 200 wins for Les McDowall who handled the Citizens in 1937-1949.
"I'm very proud. The period we spent together was extraordinary," Guardiola said after the match, quoted from City's official website as published by Antara.
"We may lose, including in the final, but we always come out with a lot of courage in every game.
Also Read:
Chelsea vs Manchester City 0-1, Gabriel Jesus' single goal silences the Blues
"We always try to show our style of play in every game and that makes me proud," he added.
Since signing in 2016, Guardiola has accompanied City in 303 games of which they won 221, drew 37 and lost 45 with 738 goals and 246 conceded.
Among all these figures, Guardiola has presented three Premier League titles, one FA Cup trophy and four Premier League Cup trophies.
The victory over Chelsea makes City now occupy second place in the standings with a collection of 16 points.
City will next travel to Paris Saint-Germain for Champions League Group A next Tuesday, before traveling to Anfield against Liverpool five days later.
Also Read:
Chelsea vs Manchester City still goalless in the first half
.