Eva Celia received a romantic proposal from Demas Narawangsa on her 29th birthday on Tuesday (21/9/2021). So far, there have been no visible signs of a ceremonial engagement or wedding party that truly brings together the two families of this musician couple in an official atmosphere wrapped in formal attire or traditional attire. So, for now we can only imagine it.
However, Eva Celia, who has a mixed blood of Dutch-Javanese-Madura-Bugis, is also fond of wearing ethnic clothing that is thick with traditional culture, you know. So it's not impossible if on his special day later he wears traditional clothes from batik cloth, songket, ikat, or others.
Wow, can't wait for their happy day to arrive. Don't worry, we can see Eva Celia's everyday style on stage in ethnic clothing, as shown below.
1. Outer and Sneakers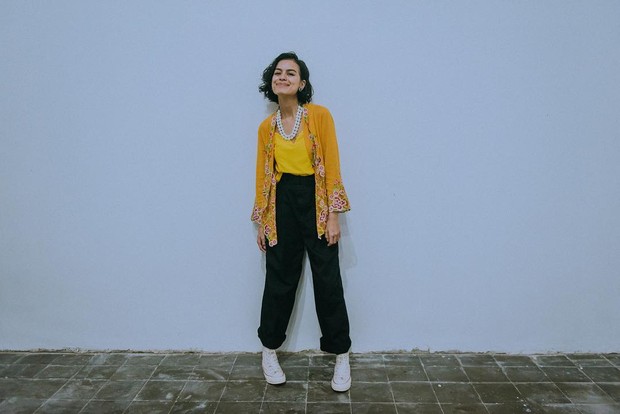 Photo: Instagram.com/evacelia
Eva Celia wears an encim kebaya top as a outer, lining her shirt in a matching yellow. Interestingly, Eva blends outfit this is with black pants and sneakers White. An unconventional but successful blend featuring a contemporary style with a traditional touch. A large pearl necklace accessory completes the look.
2. Satin luster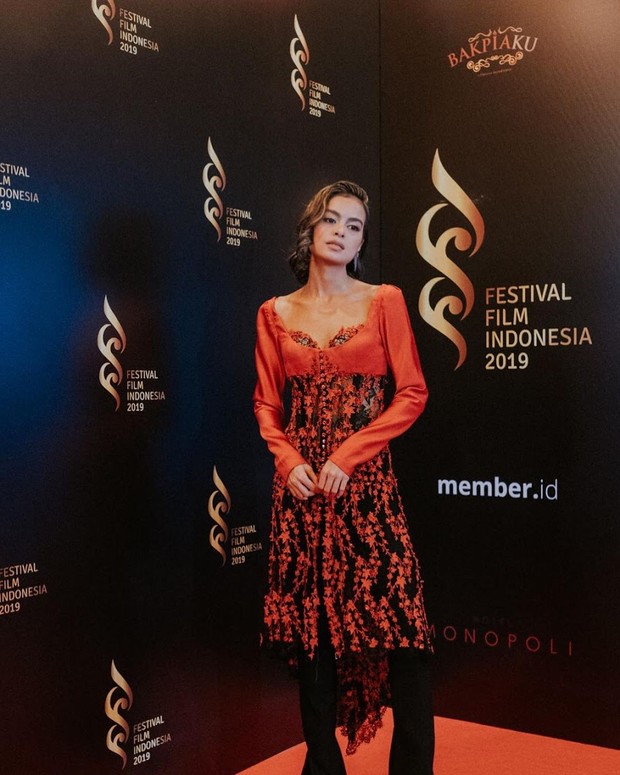 Photo: Instagram.com/evacelia
In dress, Eva does not seem to want to be trapped in the old rules. Instead of wearing a conventional skirt, here again Eva chose pants to be combined with a modern kebaya top filled with embroidery decorations. This musician, who is also good at acting, shines like the shimmer of satin in his kebaya, doesn't he?
3. Leather pants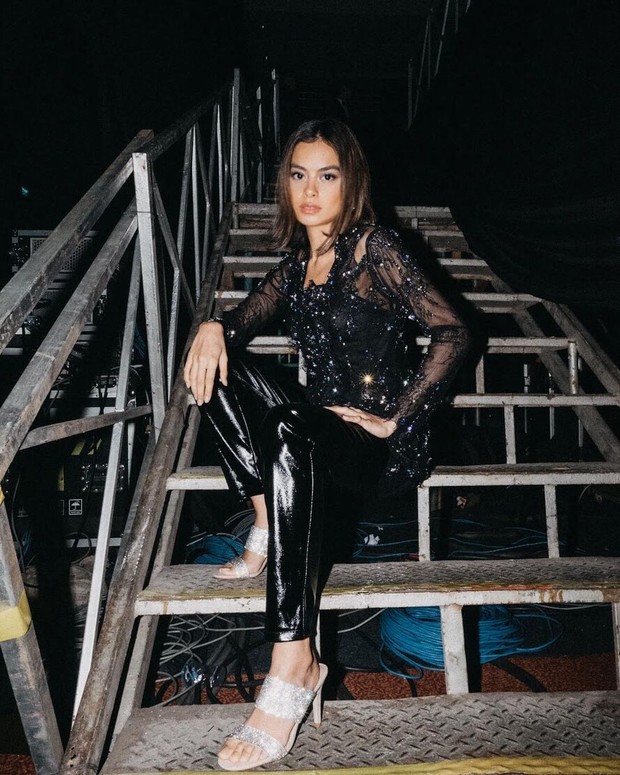 Photo: Instagram.com/evacelia
See also Eva's cute style that combines kebaya top with leather pants this, more edgy with a choice of all black. In addition, the look stands out even more by wearing a pair high heels sparkling.
4. Wrapped Skirt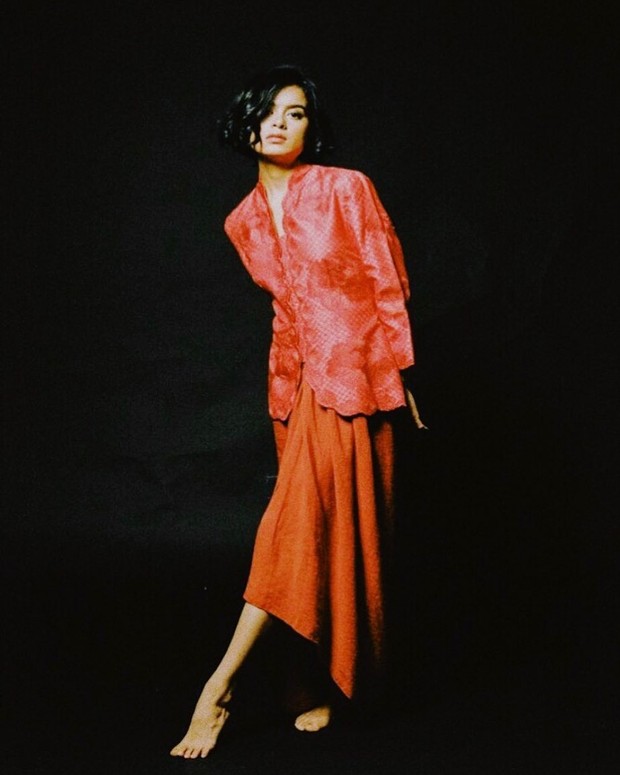 Photo: Instagram.com/evacelia
Even so, Eva Celia can also look elegant in a feminine blend of kebaya wrapped skirts. Yellow mustard as in Eva's ethnic dress which is never outdated to be worn in various settings.
5. Tulle Wrap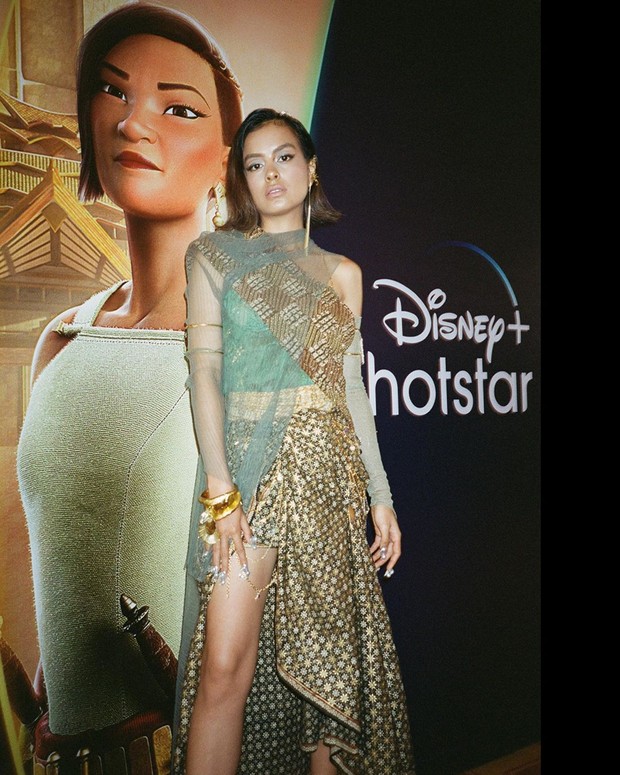 Photo: Instagram.com/evacelia
At a press conference last June, the voice actor for the character Namaari in the animated film 'Raya and The Last Dragon' was present in a golden ethnic dress. The batik cloth he uses is perfected with twists tulle turquoise and sparkling jewellery.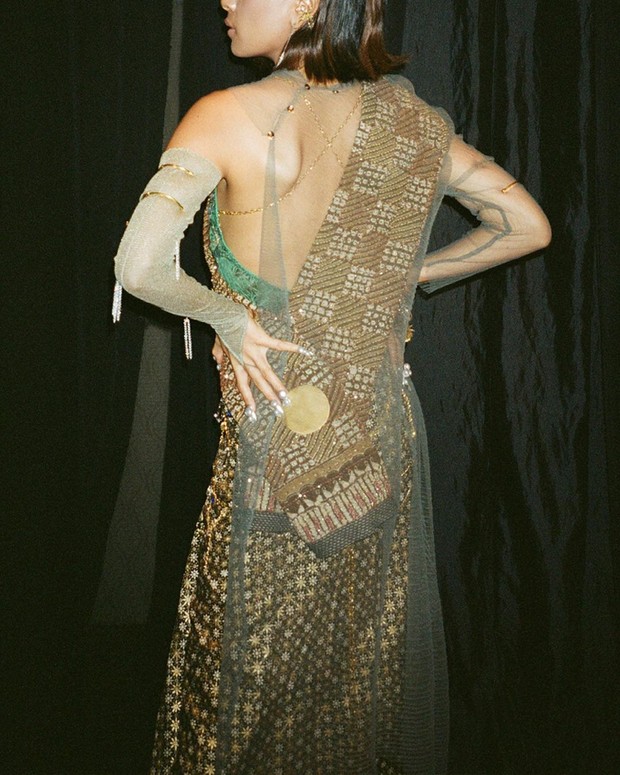 Photo: Instagram.com/evacelia
It looks different by adding gloves which is also made from tulle. Traditional and modern styles are united into style special.
6. Bak Puteri Keraton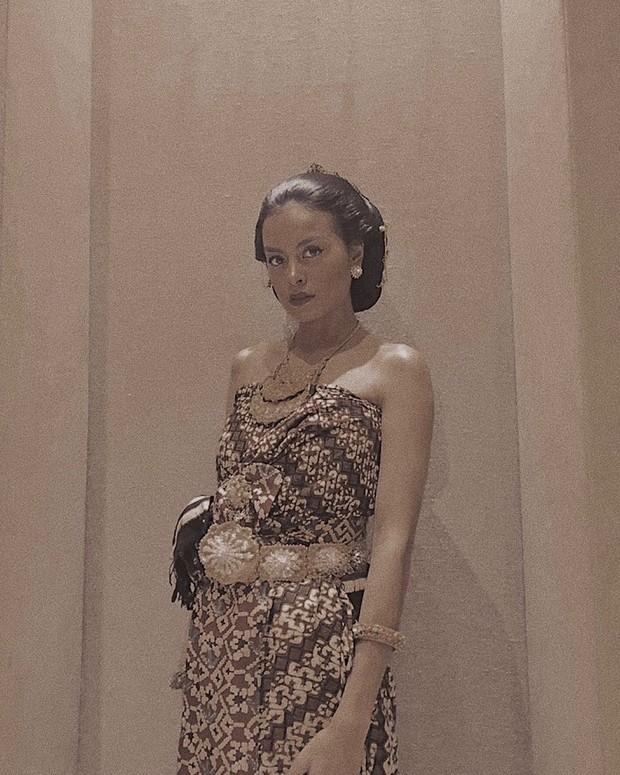 Photo: Instagram.com/evacelia
Complete with a bun, Eva Celia will look like this if she wears traditional Javanese clothing on her wedding day. Eva looks sweet and elegant like a Javanese bride in a Basahan Solo dress, yes. Even without the addition of a magnificent fabric around the waist, it actually looks stunning in a minimalist style.
Whatever she will wear on her wedding day, Eva Celia is definitely ready to impress many people. Not to forget, congratulations to Eva and Demas!
Want to be one of the readers who can take part in various exciting events at Beautynesia? Let's join the Beautynesia reader community B-Nation. The method REGISTER HERE!
(shelf/shelf)
.