If Beauties are lazy to wear sunscreen because it's complicated, try switching to sunscreen stick, just! The packaging is practical and you just have to wipe it on your face, making it easy to apply.
Although lazy, use sunscreen can't be left out, you know! For Beauties who want to be practical, see 4 recommendations sunscreen stick from local brands below!
1. Somethinc Glowing Up Sunscreen Stick SPF 50++ PA ++++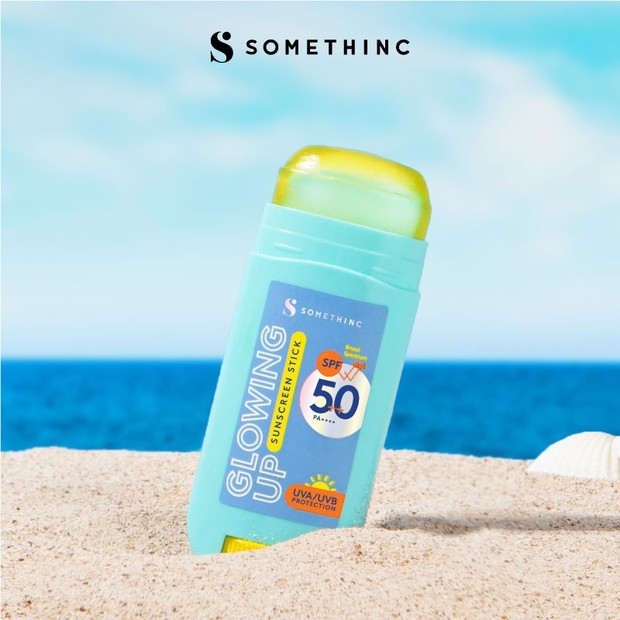 Sunscreen Stick dari Somethinc / foto: somethinc.com
This local skincare brand, SomeThinc, seems to have no end in innovating. Recently, SomeThinc released a range of products sunscreen, including Glowing Up Sunscreen Stick. This latest sunscreen from SomeThinc has the shape of stick which is transparent, but is claimed to provide maximum protection with SPF50++ and PA++++.
Sunscreen by type chemical sunscreen it can counteract UVA and UVB radiation without white cast and a sticky feeling on the face. With healthy glow finish and vegan friendly, Beauty can get sunscreen stick from SomeThinc around Rp. 120 thousand.
2. Wardah UV Shield Light Matte Sun Stick SPF 50 PA ++++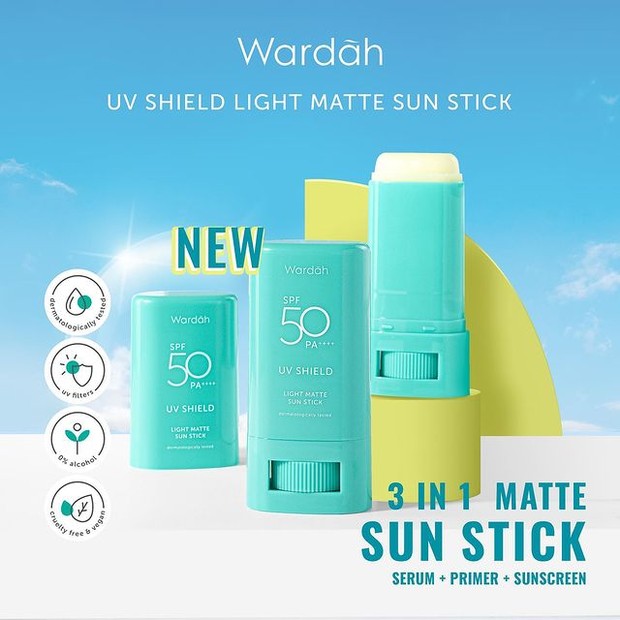 Wardah Sun Stick / photo: instagram.com/wardahbeauty
Don't want to miss the trend, Wardah also released sunscreen stick formulated with Broad Spectrum Protection. The formula is more optimal in keeping the skin from UV rays and blue light. Not formulated with alcohol, sunscreen stick from Wardah feels light and soft on the skin.
The final look of Wardah's sunscreen is more likely matte and smooth. Even Beauties can use sunscreen this as a primer before wearing makeup. With a durability of 8 hours, Wardah UV Shield Light Matte Sun Stick is priced at around Rp. 90 thousand.
3. Dew It Skin In the Morning Face Sun Stick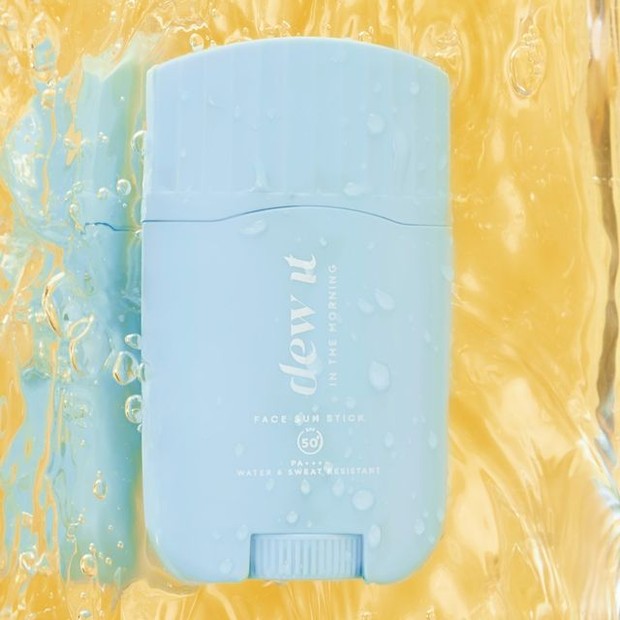 Dew It Skin Sunscreen Stick / foto: instagram.com/dew.itskin
Brand skincare This one always prioritizes practicality. Even though it looks like an international brand, Dew It Skin is a local brand, you know! Along with the release of Heat Trio, Dew It released the Face Sun Stick for all-day facial protection.
With SPF 50+ and PA++++, sunscreen stick from Dew It is able to provide perfect and durable protection. Not only that, content sea buckthorn oil in it make sun stick It feels damp. Non-comedogenic and water resistant, sunscreen This is sold at a price range of IDR 190 thousand.
4. Ingrid Skin Stand Strong UV Stick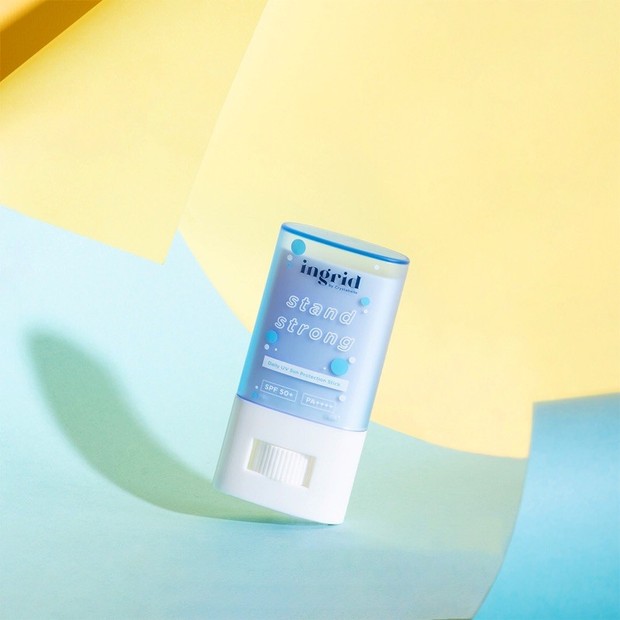 Ingrid Stand Strong UV Stick / foto: shopee.co.id
Ingrid Skin is one of the brands that initially released products sunscreen stick. With SPF 50, this UV Stick is able to protect the skin from the sun. Formula in sunscreen It's made lightweight and doesn't clog pores.
The practical packaging makes the application process easy sunscreen to the face, neck and body. Not only adults, this product is also suitable for use by children. If Beauties is interested, this Ingrid Stand Strong UV Stick is sold at a price of Rp. 120 thousand.
Not inferior to international brands, right, Beauties? Interested in trying the row sunscreen from which local brand first?
————
Want to be one of the readers who can take part in various exciting events at Beautynesia? Come join the reader community Beautynesia B-Nation. The method REGISTER HERE!
(fip / fip)
.