Cosmetics and women are often inseparable. To support beauty, there are many women who are willing to spend deep to buy the desired cosmetic product, and often without first finding out about the contents.
In fact, not all cosmetic products are suitable and safe for one's skin. When the content of a cosmetic does not match a person's skin, of course this can cause allergies. So, what are the signs of a cosmetic allergy? Let's see the review below, Beauties!
1. A rash appears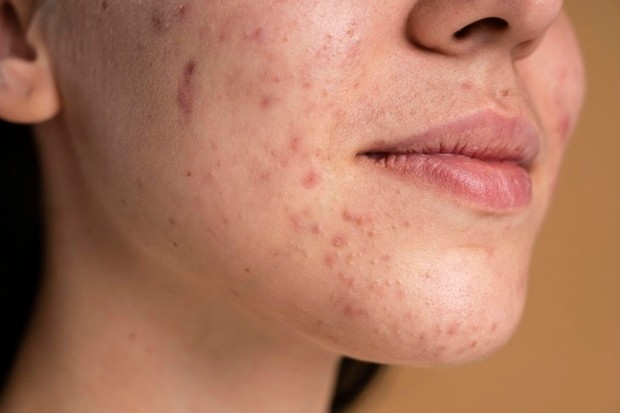 Rash Appears/ Photo: freepik.com
The appearance of an unusual and excessive rash or redness on the skin after using a cosmetic, it could be a symptom of a cosmetic allergy. In addition to the red rash, it is usually accompanied by itching, dry, scaly, and easy peeling.
This condition is also often referred to by the medical term, namely allergic contact dermatitis. Meanwhile, reactions to these symptoms will appear 12-48 hours after using these cosmetics.
2. Itching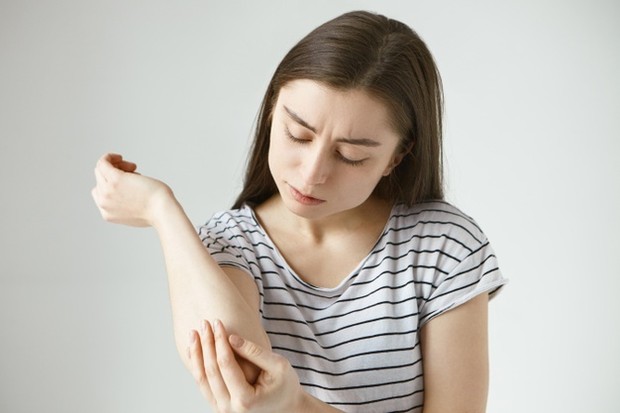 Itchy feeling/ Photo: freepik.com/karlyukaf
In addition to the appearance of redness on the skin, symptoms such as itching will also appear on the skin affected by the cosmetic product. This is because the body will release histamine when an allergic reaction occurs, causing symptoms of itching, swelling, and redness.
3. Swelling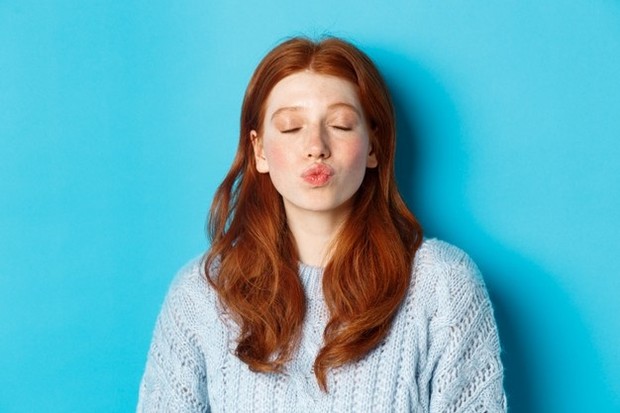 Swelling/ Photo: freepik.com/benzoix
Cosmetic allergies can also cause swelling of the eyes and lips. In the area around the eyes this can be caused by the use of cosmetics such as foundation, mascara, eyeshadow or eyeliner.
When the cosmetic content is not acceptable to the skin in the eye area, this can cause the eyes to become irritated and swollen. Meanwhile, allergies that occur on the lips can be caused by cosmetic products such as lipstick or lipstick lip balm. This is what makes the lips become swollen, dry, and itchy.
4. Hives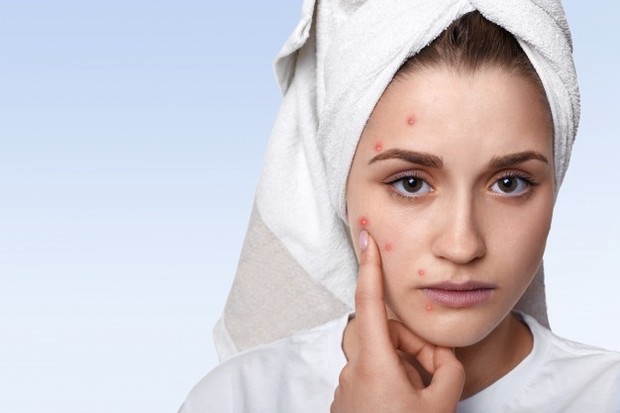 Biduran/ Photo: freepik.com
Furthermore, signs of cosmetic allergies can also be in the form of hives or small red bumps accompanied by itching. In addition, it is also characterized by a burning sensation in the facial skin, a tingling sensation to swelling. Symptoms of this allergy can usually appear a few minutes after using cosmetics.
5. Acne and Blackheads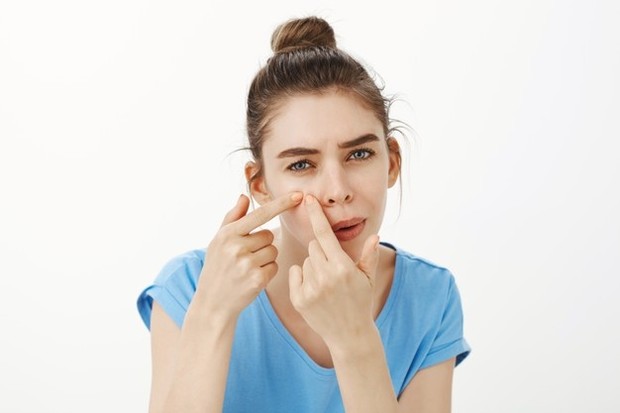 Acne and Blackheads/ Photo: freepik.com/cookie_studio
In addition to some of the symptoms of cosmetic allergies as mentioned above, the appearance of pimples and blackheads on the face can also be caused by cosmetic allergies. Usually acne due to allergies is called breakout. Besides, that face breakout It is also characterized by the appearance of excessive acne and reddened skin due to inflammation.
Those are some signs of cosmetic allergy symptoms. When you start to feel symptoms like the characteristics above after using cosmetics, stop using them immediately.
If the allergy symptoms you experience do not improve, immediately consult a dermatologist. Meanwhile, it is important for you before buying cosmetic products to find out in advance about the ingredients and also do a product sensitivity test on the skin.
_______________
Want to be one of the readers who can take part in various exciting events at Beautynesia? Come on, join the Beautynesia reader community, B-Nation. The method REGISTER HERE!
(laugh/laugh)
.