Beauties, are you undergoing program diet, then afraid to eat a snack because it can damage it? If so, try to choose popcorn as a healthy snack food during your diet, because popcorn is known to contain lots of fiber and antioxidants, it can even fight cancer.
Well, here are some reasons why popcorn is suitable as a snack while on a diet.
Rich in Polyphenols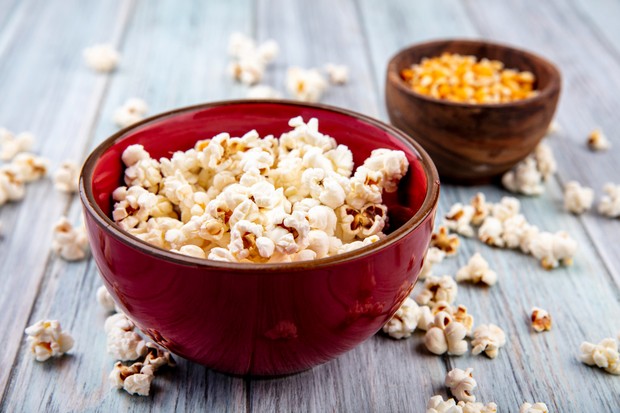 Popcorn is considered better than vegetables and fruit/ Photo: Freepik/ Stockking
According to an analysis in 2019 in the journal AntioxidantPopcorn is rich in polyphenols, which are compounds found in plants that act as antioxidants and reduce inflammation. Quoted from The Healthy, polyphenols are very easily dissolved in fruits and vegetables because they contain 90 percent water.
But popcorn consists of about 4 percent water, so the polyphenol content in it can be maintained and is suitable as a snack when dieting.
Diabetes Friendly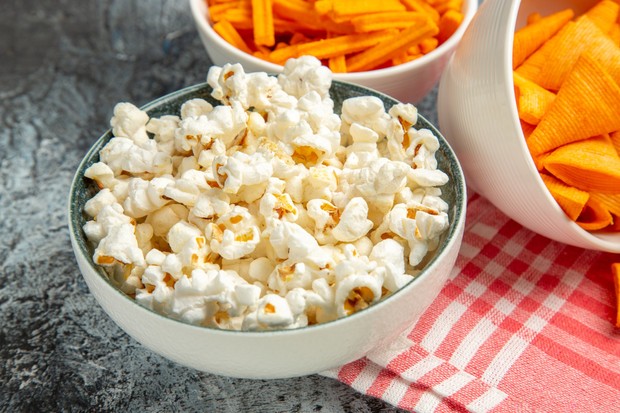 Popcorn lower blood sugar rise/ Photo: Freepik/ KamranAydinov
Popcorn is a diabetes-friendly snack if you don't add topping or other flavors, even called healthier than white bread. Popcorn is also a food that has high fiber, does not contain a lot of carbohydrates, so it can slow down the rate of digestion and lower blood sugar levels.
Lose weight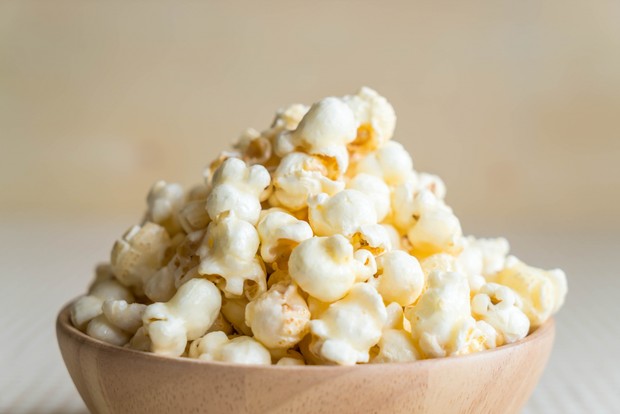 Popcorn can help you lose weight/ Photo: Freepik/ Topntp26
Popcorn is high in fiber, low in calories, and has a low energy density, all of which are hallmarks of a friendly diet for weight loss. A cup of popcorn contains 31 calories, which is far less than any other snack.
Citing the Healthline page, there is a study that compared feelings of fullness after eating popcorn and potato chips. They found that 15 calories of popcorn were as full as 150 calories of potato crackers.
With these advantages, popcorn can be used as a healthy snack and can lose weight which is suitable for consumption when you are on a diet program.
Can to Prevent Disease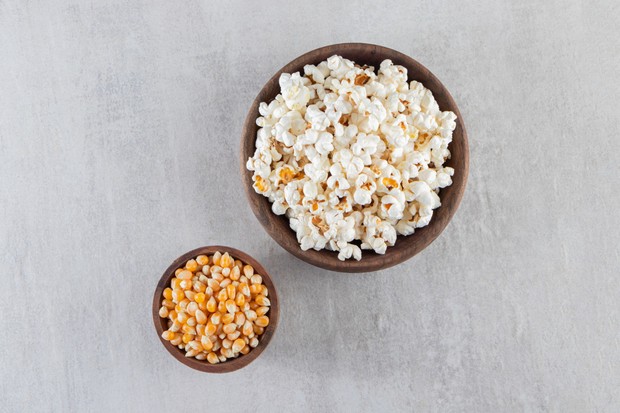 Popcorn has many benefits for the body/ Photo: Freepik/ Azerbaijan_stockers
Popcorn has many benefits for the body, including eliminating free radicals, polyphenols can reduce inflammation of blood vessels, improve blood circulation, and lower blood pressure. This can reduce the risk of atherosclerosis (arterial disease) and heart disease.
Citing the Very Well Fit page, natural polyphenols that include flavonoids, phenolic acids, lignans, and stilbenes, are also associated with reduced cancer risk.
Those are some of the benefits you get if you eat popcorn as a snack. But you have to remember Beauties, that the popcorn you eat must taste original or without added flavoring and no added topping others, as well as in reasonable portions.
———————
Want to be one of the readers who can take part in various exciting events at Beautynesia? Come on, join the reader community Beautynesia B-Nation. The method REGISTER HERE!
(fip / fip)
.