Newsdelivers.com
–
Awareness of the role of vaccines as an effort to overcome the Covid-19 pandemic has also attracted the attention of well-known fashion labels. Some began to actively campaign for the public not to hesitate to vaccinate. Even though it is a cliché, moral and social responsibility is also the reason behind it. Moreover, this also concerns the health and safety of their workers. On the other hand, it certainly cannot be denied for the sake of smooth business. Even though sales are increasing again, after dropping drastically at the beginning of the pandemic in early 2020, the threat of new variants such as Delta and Mu cannot be underestimated.
This is not the first time that luxury fashion labels have been active in their efforts to contain the pandemic. Last year, the fashion conglomerate group LVMH, which owns Louis Vuitton and Dior, set up its manufacture to make hand sanitizer as well as masks.
So what about vaccines? Does vaccination affect their internal policies? What are the efforts of these luxury fashion labels in promoting the vaccination movement, as well as maintaining the safety and health of their workers? Here's a summary.
Prada Mandates Vaccines As A Condition For Employees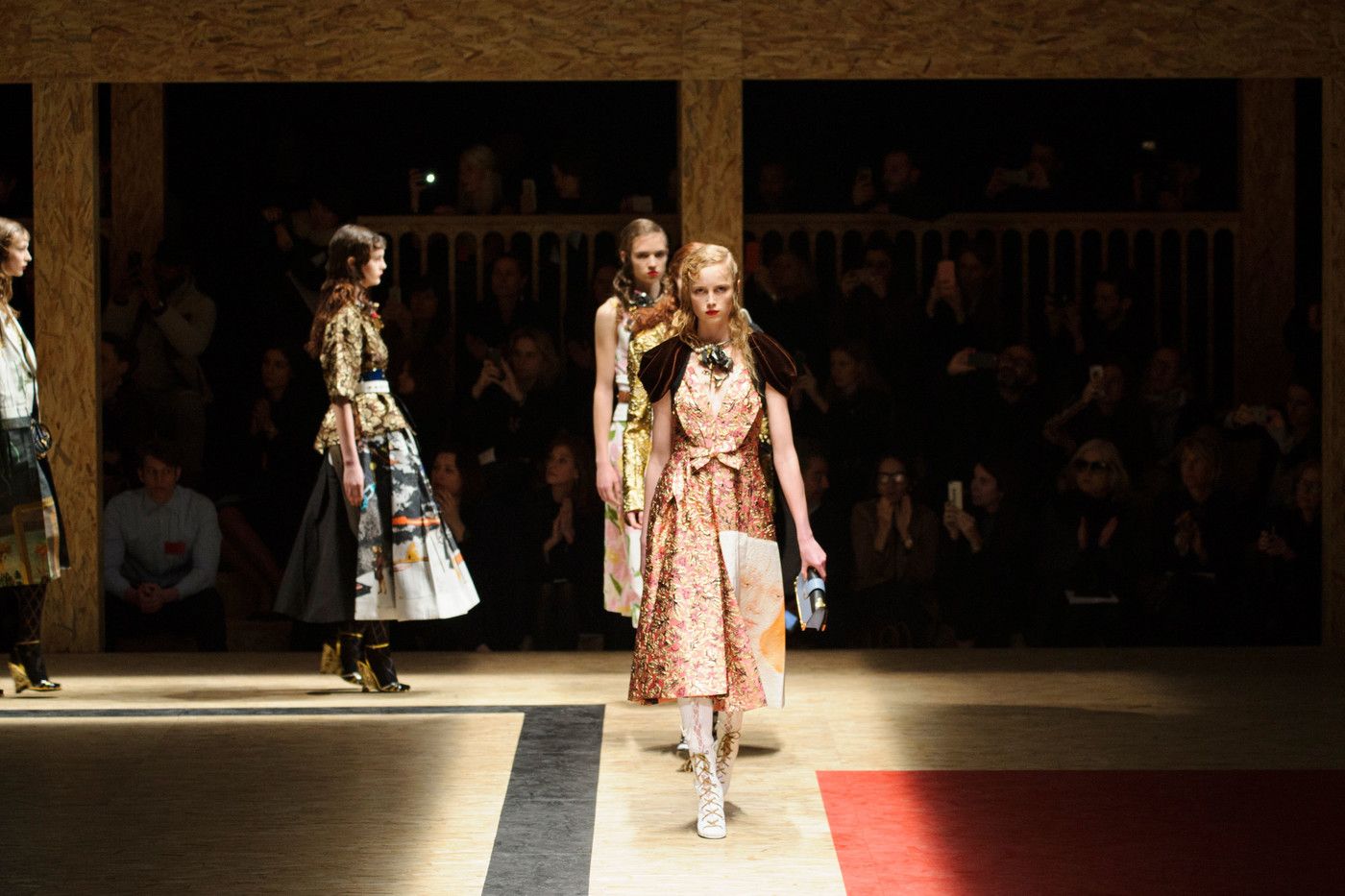 Prada fall/winter 2016/ Foto: livingly.com/IMAXtree
Prada requires its workers in Milan and Tuscany to present a Green Pass, a proof card that has been vaccinated and recovered from Covid-19 for the past 6 months. This regulation itself has taken effect as of September 6, 2021. Reported from the site Women's Wear Daily (WWD), Prada also monitors its workers who have weak immune systems by conducting regular tests at a cost that is fully borne by the Prada Group.
Prada Group/ Foto: courtesy of Prada Group
In addition, the fashion house owned by Miuccia Prada will also consult with doctors to analyze their immune level and the magnitude of the risk of an explosion of positive cases in their work environment.
This policy is another proof of Prada's seriousness in preventing as well as tracking positive cases of Covid in its work environment. When the initial pandemic broke out, Prada had assigned a number of nurses to perform serological tests on its workers. In addition to checking temperature, antigen tests, tracing and monitoring activities in the field are also consistently carried out.
Giorgio Armani Turns Fashion Show Venues As Vaccination Locations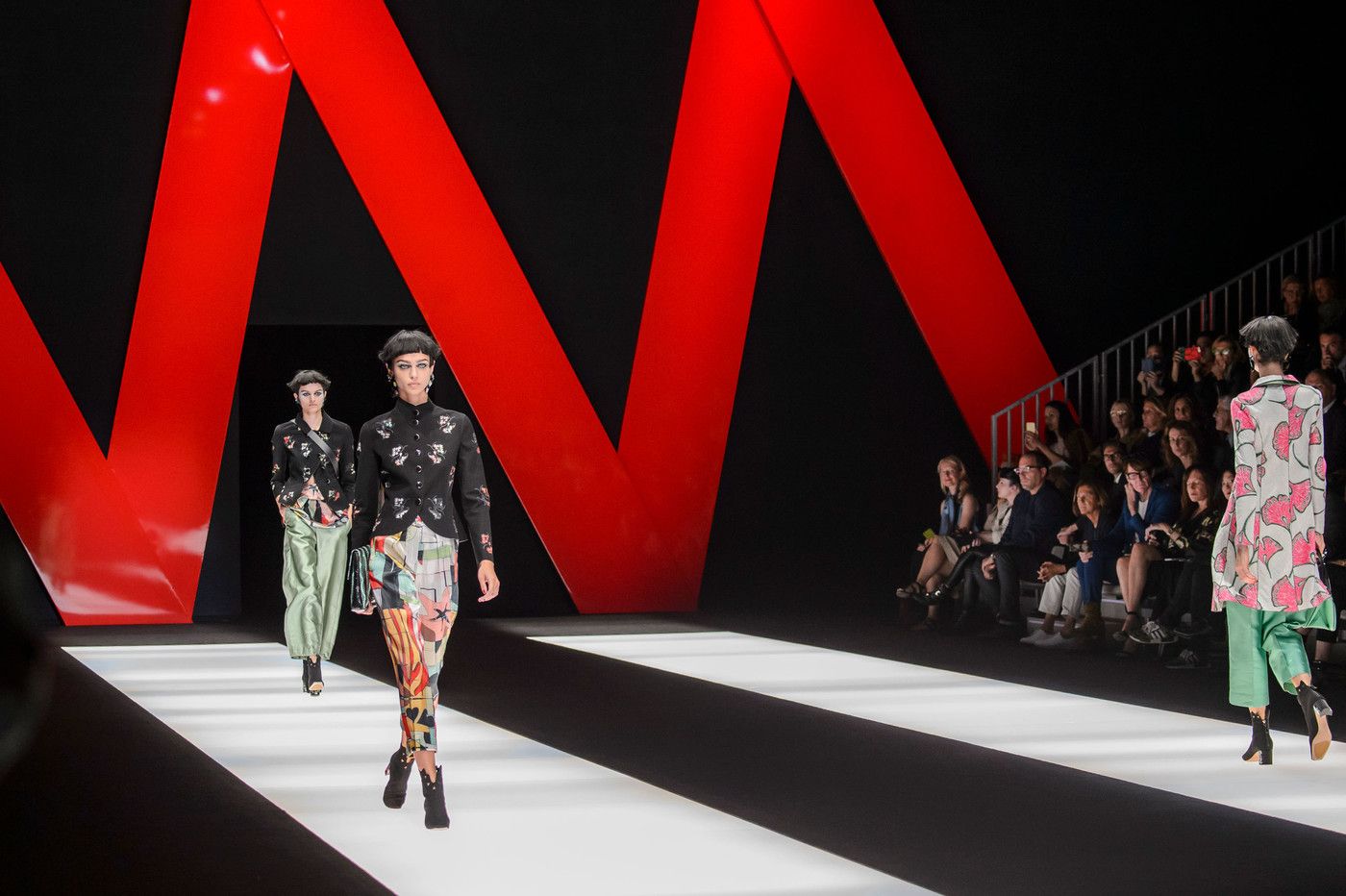 Giorgio Armani spring / summer 2016 / Photo: livingly.com/IMAXtree
In March 2021, Giorgio Armani made his Armani/Teatro a vaccination location. Usually used as a place to hold fashion show, the building will be a place for more than 3000 workers who take shelter in his company to receive vaccines.
Gucci Holds Vaccination for Employees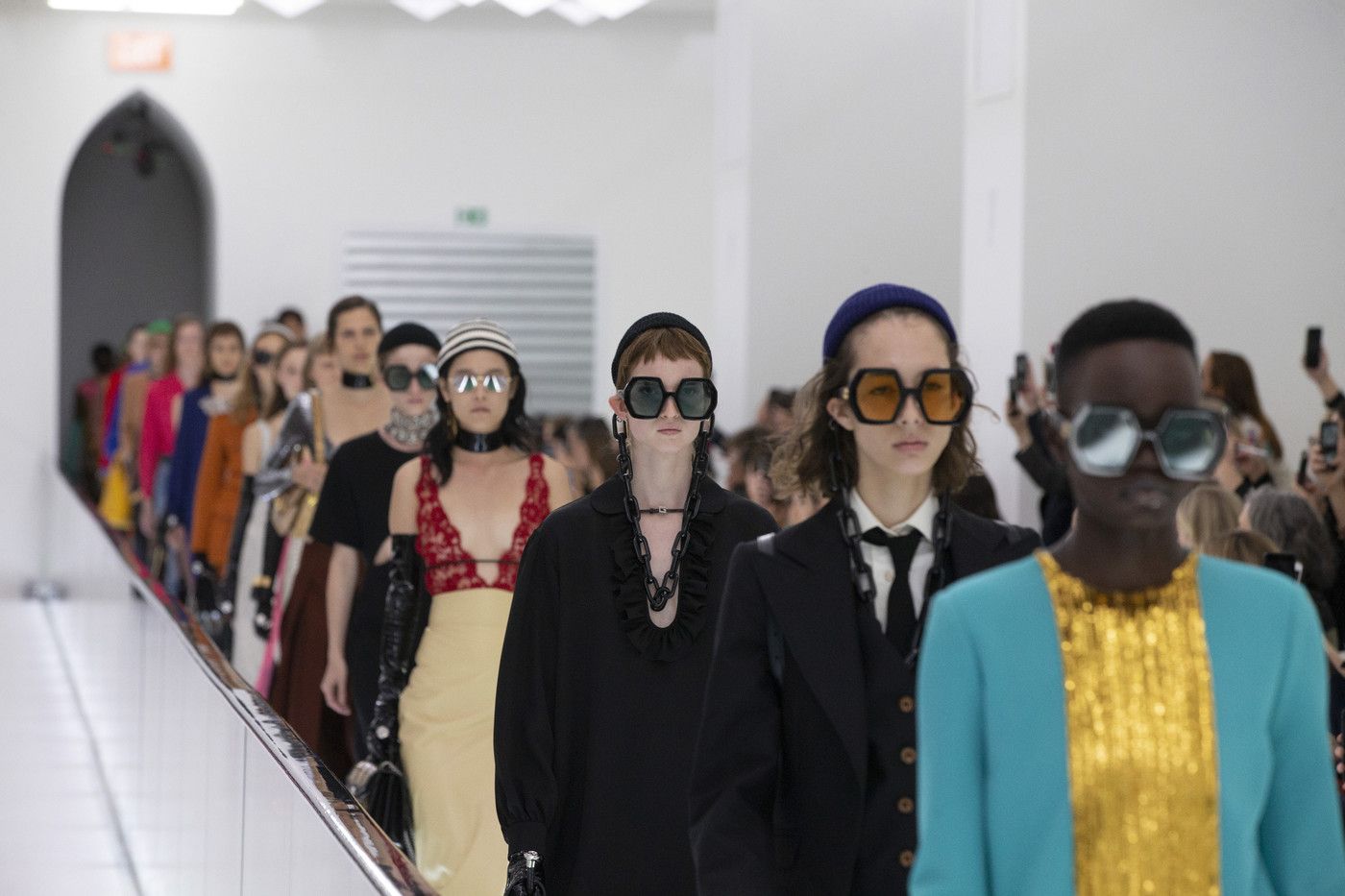 Gucci Spring/Summer 2020/ Foto: livingly.com/IMAXtree
Just like Giorgio Armani, Gucci also provides vaccinations for its employees in Italy whose number is estimated to be more than 6000 people. This program is also in line with reducing the pace of the vaccine program in Italy. "Since the beginning of the pandemic, we have prioritized the safety of workers, from internal employees to suppliers, as well as providing support to medical professionals and those in need. And we support the accelerated vaccination campaign in Italy, which is the birthplace of running Gucci's business. We very proud to be able to help by opening doors and facilitating vaccination activities," said Marco Bizzarri, president and chief executive officer from Gucci, as quoted from WWD.
Policies for Those Who Reluctant to Vaccinate at the Brunello Cucinelli Label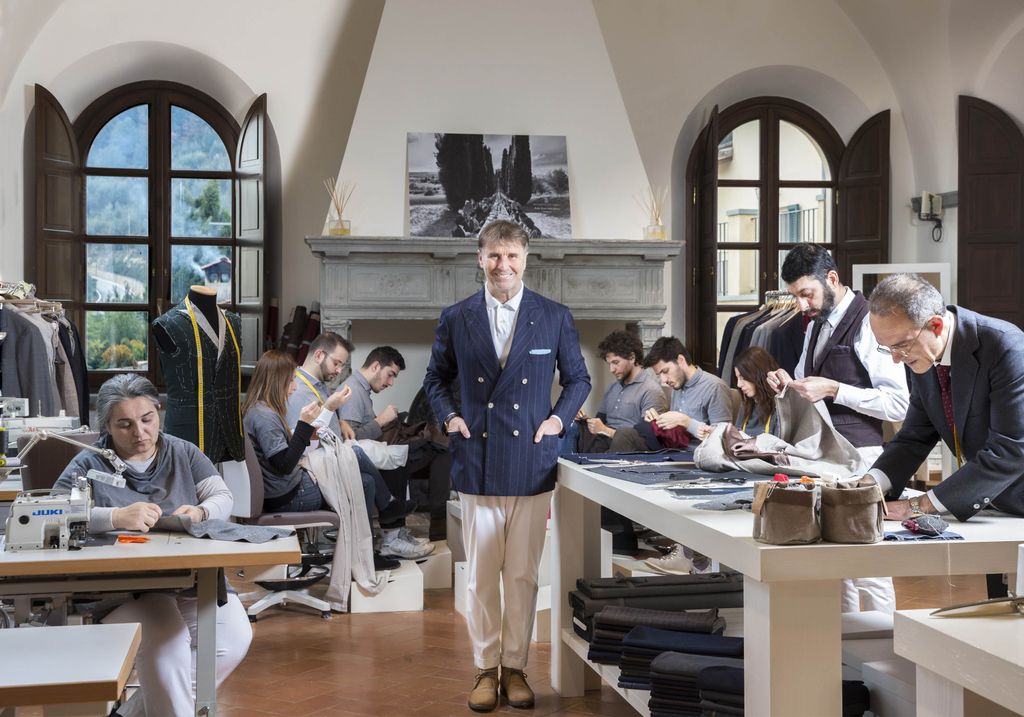 BRUNELLO CUCCINELLI / Photo: GUIDO FUA '
Although it has been widely disseminated about the benefits of vaccines, in fact for some people vaccination is an option and is an obligation. Brunello Cucinelli, specialist fashion label cashmere also admitted that there were a small number of employees who refused to vaccinate. Confused about what steps to take, he wrote to Italian Prime Minister Mario Draghi and COVID-19 Emergency Commissioner Francesco Paolo Figliuolo, asking for advice.
Finally he decided to implement a policy of working from home for six months with a fixed salary paid. "But what after? I feel obligated to protect the company and it's not my job to convince them to vaccinate, because it's a matter of ethics, ethics, government and religion," Brunello said.
But to WWD, he also said that as of June 2021, a total of 1134 employees had vaccinated at his office in Solomeo, Italy. Not only for employees, Brunello Cucinelli also opens opportunities for local residents to vaccinate at his office every day and is open until midnight with an availability of up to 500 doses per day.
Want to be one of the readers who can take part in various exciting events at Beautynesia? Let's join the Beautynesia reader community B-Nation. The method REGISTER HERE!
(shelf/shelf)
.